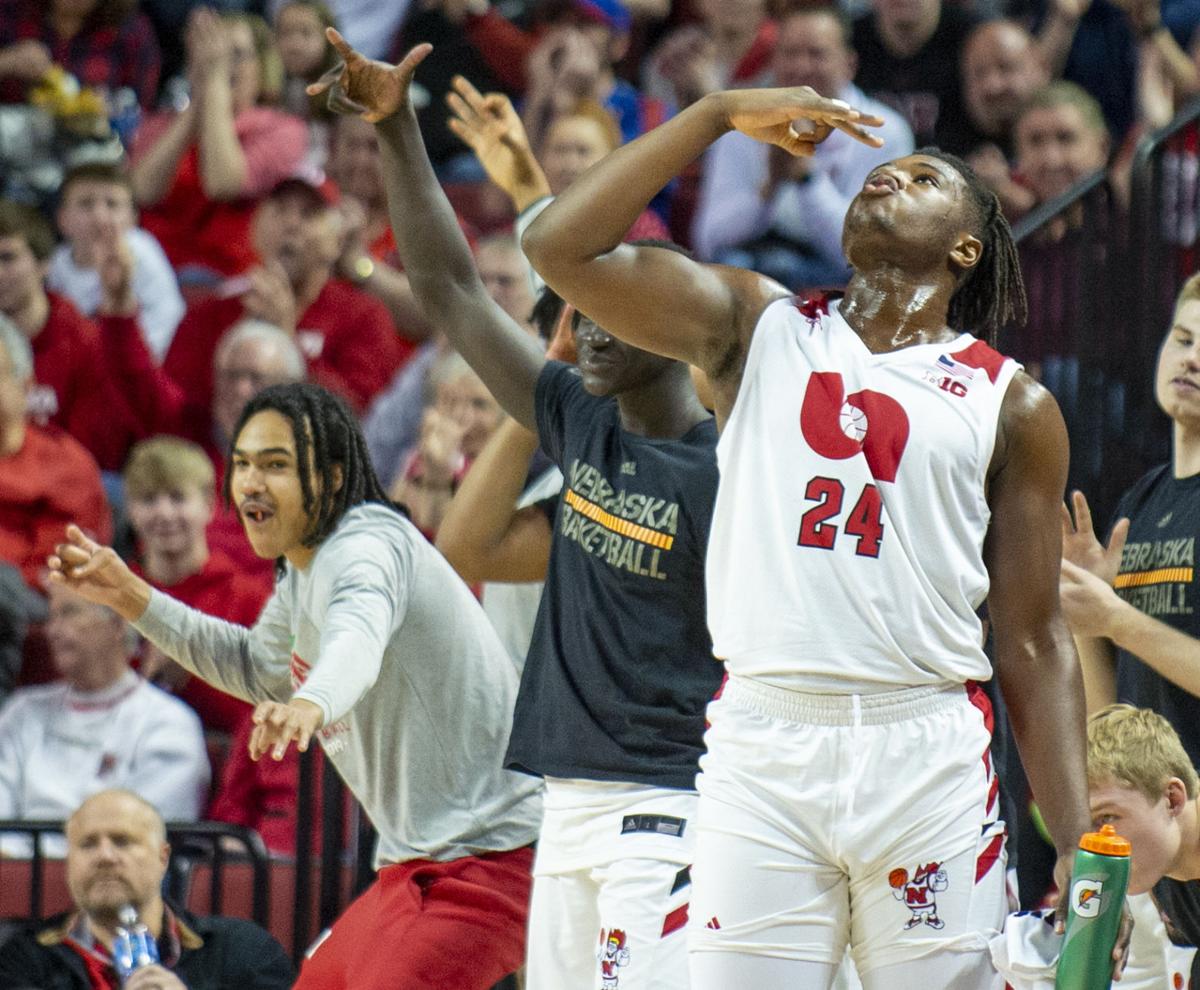 The Nebraska men's basketball team will play at Creighton for the second year in a row and will open the season with a morning tip.
The season will start Wednesday with a home game against McNeese State. That game will tip at 11 a.m. and be televised by BTN.
All seven of NU's nonconference games will likely be televised. Only the Georgia Tech game Dec. 9 and the Creighton game Dec. 11 do not have television information, but the game against the Yellow Jackets will be on an ESPN network as part of the ACC/Big Ten Challenge, and the CU game potentially going to a Fox or CBS network.
That should be music to the ears of Husker fans after the Huskers said Thursday no fans will be allowed in Pinnacle Bank Arena during the nonconference portion of the schedule. 
As for the first five games on the slate, at least four and potentially all five will be on BTN.
After McNeese State, the Huskers will play Saint Louis on Thanksgiving Day beginning at 1 p.m. On Saturday, Nov. 28, NU will host San Francisco in its second game of the Golden Window Classic. That game will be broadcast on either BTN or BTN+.
South Dakota comes to Lincoln Dec. 1, with the game set for an 8 p.m. tip on BTN. The Huskers will then be off until Dec. 6, when they start a stretch of three games in six days against Florida A&M, Georgia Tech, and Creighton.
The Florida A&M game will tip at 1 p.m. and be televised on BTN. Tip times and television information for Georgia Tech and Creighton are still to be announced.
Nov. 25, McNeese State, 11 a.m., BTN
Nov. 26, St. Louis, 1 p.m., BTN
Nov. 28, San Francisco, TBA
Dec. 1, South Dakota, 8 p.m., BTN
Dec. 6, Florida A&M, 1 p.m., BTN
Dec. 9, Georgia Tech, TBA
Dec. 11, at Creighton, TBA
Dec. 21, at Wisconsin, TBA
Dec. 30, at Ohio State, TBA
Jan. 2, Michigan State, TBA
Jan. 16, at Maryland, TBA
Feb. 3, at Michigan State, TBA
Feb. 7/8, at Minnesota, TBA
Feb. 14, at Penn State, TBA
Feb. 24, at Illinois, TBA
March 6/7, at Northwestern, TBA
Meet this year's team