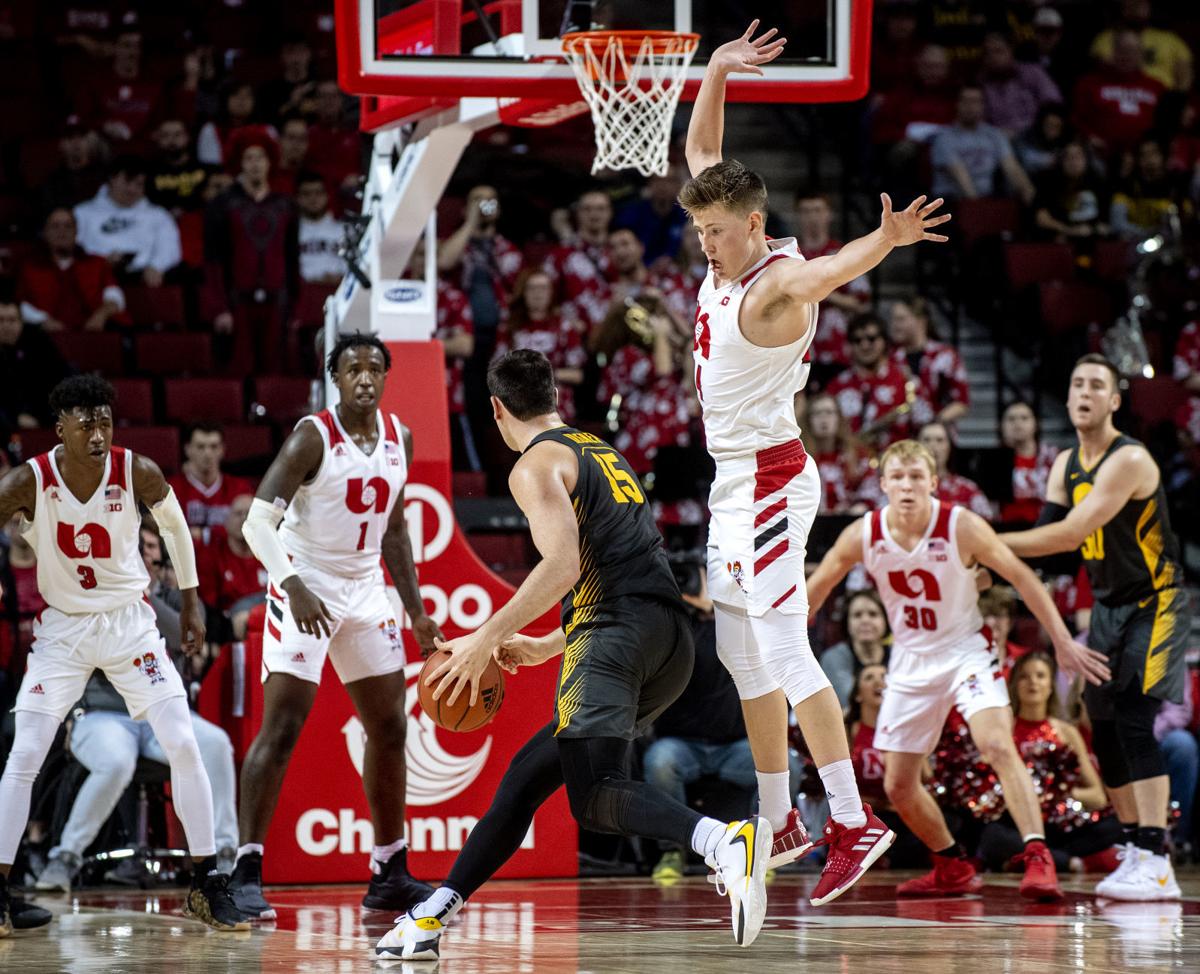 No time like the present, right?
Two days after tripping over its own feet in the first half, then coming up short at the end of a second-half rally at Northwestern, the Nebraska men's basketball team hits the road again Monday to Columbus, Ohio, ahead of Tuesday's game against No. 21 Ohio State.
The Buckeyes have lost four games in a row. Ohio State needs a win and are playing at home.
So, Fred Hoiberg, is it a good time to be getting right back on the horse for a road game against OSU?
"I don't know," the Husker coach said Friday.
It's seemingly never a good time to be playing on the road in the Big Ten. Home teams are an astounding 32-5 in league games through Sunday's contests. In a conference with as much depth and parity as it's ever had, playing at home, thus far, has been the difference for a whole bunch of teams that are pretty evenly matched.
"It's incredible what this conference is," Hoiberg said. "Top to bottom, obviously any given day or night, anybody can beat anybody."
Coincidentally, when Nebraska and Ohio State meet at 5:30 p.m. Tuesday at Value City Arena, the game will match teams with two of those five home losses. Ohio State's home loss to Wisconsin was the second in its current four-game losing streak.
The No. 21-ranked Buckeyes spent seven consecutive weeks as a top 10 team earlier this season, reaching as high as No. 2 before their current losing streak.
"We've got to put what happened behind us. We've got to learn from it — the good and the bad that we did — and hopefully come out with a strong 40 minutes," Hoiberg said. "We're going to need it. If we have any chance of winning we're going to have to play a complete 40-minute game."
That, and NU will have to buck the staggering home-court advantage that has permeated the league.
Nebraska itself is 0-4 in true road games this season, including league losses by six points in overtime at Indiana and the five-point defeat at Northwestern. The Huskers fell behind Indiana 10-2 before making it a game. They trailed Northwestern by 18 late in the first half and by 15 at halftime before mounting a comeback.
"You have to come ready to play from the get-go. We didn't start well enough, we let (Northwestern) get too comfortable, and we had to dig ourselves out of a pretty deep hole in the second half, and we couldn't get there," junior guard Thorir Thorbjarnarson said. "I think it's good that we get this opportunity right away, after this loss ... and we just have to try to get out to a fast start."
That won't be easy against an Ohio State team that leads the Big Ten in scoring defense (59.4 points per game) and field-goal percentage defense (.365), not to mention three-point shooting percentage (.377).
Did we mention the Buckeyes are the home team?
The Big Ten's 32-5 home mark is far and away the best among the nation's power conferences. The ACC's teams are just 16-22 in home games. The Big 12's are 9-6, the Pac 12's are 14-6. The Big East's are 10-8.
"It's something where you have to come out with the right mentality," Hoiberg said of playing on the road. "You don't have the crowd behind you to get you going if things don't start well. 
"Just coming out with great energy and intensity and a physicality. Because I know Ohio State's going to do that."
Be the first to know
Get local news delivered to your inbox!