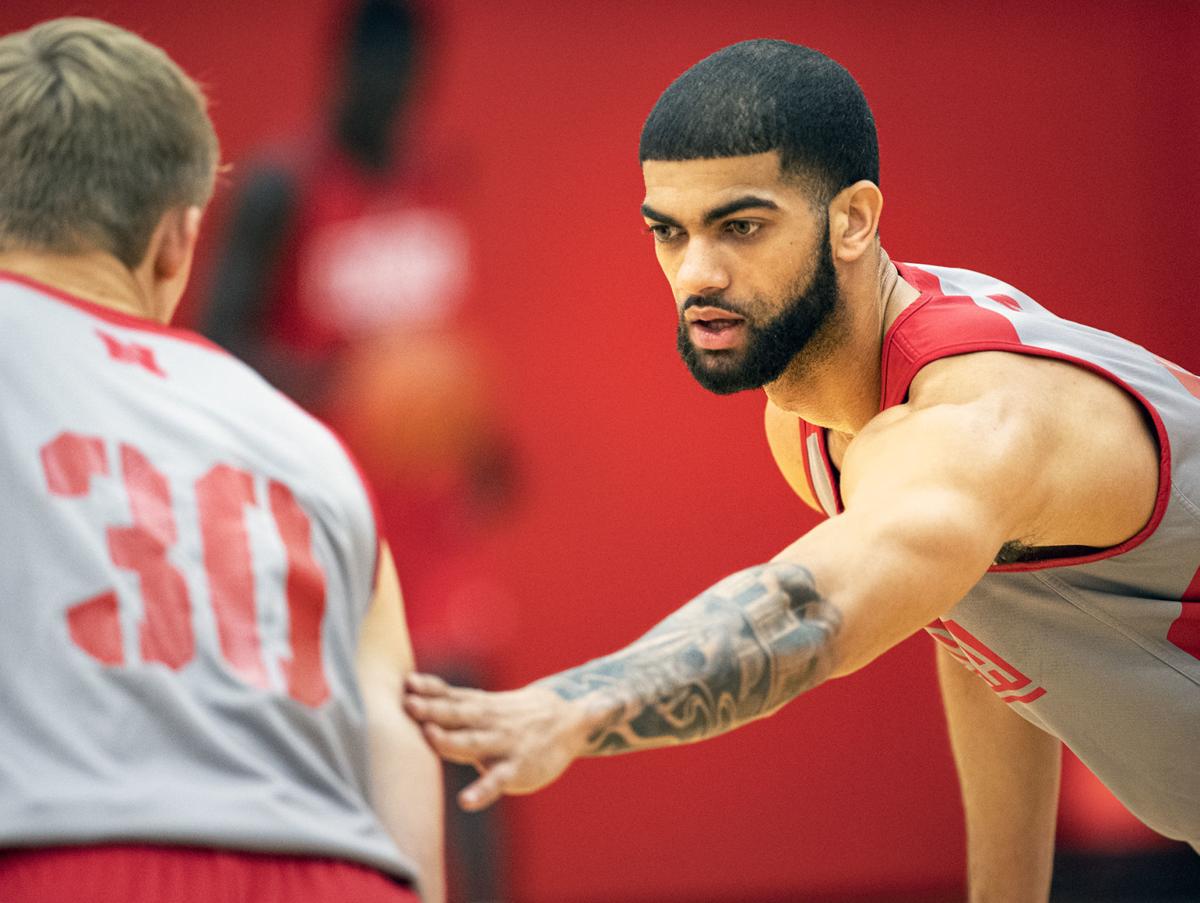 It's one of the biggest weekends of the year, with a star-studded event and a ton of recruits in town for what could be a definitive night for the program going forward.
And that's just for the Nebraska men's basketball team.
Opening Night with Husker Hoops is Friday night. Rick Ross will be in town to put on a concert. The new floor at Pinnacle Bank Arena will be unveiled. Head coach Fred Hoiberg will speak, then unveil his first Nebraska team to a sold-out crowd. It's probably the most anticipated practice in Nebraska basketball history.
That Opening Night has coincided with ESPN's "College GameDay" being in Lincoln for NU's matchup with Ohio State Saturday night in Memorial Stadium only adds to the draw, Hoiberg said.
"It couldn't have turned out any better as far as what we want to accomplish this weekend. We've got Opening Night, we've got 'GameDay' coming to town," said Hoiberg, who was coaching at Iowa State when the basketball version of "GameDay" came to Ames in 2015. "And there's just so many things it does for your program, for your fans.
"We have a big recruiting weekend ahead. And they'll be able to see the facilities; they'll be able to see the support; they'll be able to see our team. And it really turned into a big event on all fronts, and on a very important weekend for us. So we're excited about it, and hopefully we can show them a good time."
At least nine recruits are expected at the event, which begins at 7 p.m. at Pinnacle Bank Arena. Among the biggest names are Millard North's Hunter Sallis, the No. 48 player in the 2021 class according to Rivals; Kendall Brown, the No. 18 player in 2021; and Gradey Dick, a top-50 player in the 2022 class.
Head men's basketball coach Fred Hoiberg talks about the team's trip to Italy and the season opener on Sept. 23, 2019.
You have free articles remaining.
Those three are all unofficial visitors. Players taking official visits to Lincoln include a trio of 2021 prospects: 6-foot-9 forward Frank Anselem, the No. 82 player in the class; another 6-9 forward, William Breidenbach, who is ranked 103rd nationally; and 6-6 forward Jordan Nesbitt, the No. 124 player in the class. A fourth official visitor is Tibet Gorener, a 2020 guard who had a strong summer playing in Turkey's youth national program.
Two more 2022 prospects, guard Tamin Lipsey and forward Tarris Reed, will also be in Lincoln on unofficial visits.
"The timing couldn't have worked out any better. You're playing a top-five team in football, for us it will be our third day of practice (and) we'll be able to work out some of the kinks heading into that," Hoiberg said. "You've got a very popular performer that has been up for many … Grammys? Is it Grammys? But to have all that with the amount of recruits that we have coming in, it turned out to be a really good things for us."
Yeah coach, Rick Ross has been up for six Grammys. The rapper has never performed in Lincoln. He'll fly to the Great Plains after performing in Los Angeles on Thursday night. There are rumblings he might bring Los Angeles Laker LeBron James with him. James' old teammate Dwyane Wade, will be in town with his wife, actress Gabrielle Union, the Omaha native who will be the guest picker on "GameDay" on Saturday.
Fort Lauderdale, Florida, native Haanif Cheatham might be as excited as anyone to see a fellow south Florida native perform. Ross is from Miami.
"That's why I came to Nebraska, because the fans and the environment in PBA. I know it gets crazy, and Friday night is going to be a little taste of that," Cheatham said. "That's what you want as a college basketball player; you want to play in a good environment, play in a great atmosphere, and then once we see that on Friday, I think that's going to get us excited for the real season."
"It's going to mean a lot. I've come a long way, obviously, coming from a juco we had maybe a thousand people at a game, so having 12,000, that's going to be crazy," sophomore guard Jervay Green said. "So I'm going to enjoy it, I'm going to live it up, be all up in the crowd.
"I'm not really there for the game, I'm trying to have fun, get a dunk, get the crowd involved."