Glynn Watson knew he needed one more rebound for his first career 20-point, 10-rebound game. Western Illinois hit enough shots late to keep it from happening, but his teammate may have "stolen" one from him as well when Isaiah Roby nabbed a missed shot with Watson nearby on the senior's final possession Saturday at Pinnacle Bank Arena.
"I was just trying to catch him," Roby joked.
It was still a strong performance for Watson, who has played some of the best basketball of his career early this season. 
The senior is averaging 15.2 points per game on 56 percent shooting, including 52 percent from three-point range, one season after he shot 29 percent behind the arc. After Saturday's game, he's up to 4.8 rebounds, 4.0 assists and 1.3 steals per game as well.
Saturday's performance moved him to 25th all-time on Nebraska's career scoring chart, and into a tie for eighth all-time in career steals.
"I can't think of another player I want more for than Glynn. I just want him to have such a good year, and he deserves so much," Nebraska coach Tim Miles said. "When I look at a guy like Glynn, there's nobody who deserves a better experience than him.
"He's been loyal to us, he's been around, and I'm just really excited for his future."
Roby gets involved: After a difficult night against Texas Tech when he had just six points and six rebounds in 37 minutes of playing time, Roby scored Nebraska's first four points Saturday and finished with nine points and seven rebounds in 28 minutes.
The junior took a feed on the block and scored over Western Illinois shot-blocker Brandon Gilbeck on Nebraska's first possession, and added a dunk a few minutes later.
It's a balancing act, Roby said, between trying to hunt his shot more while continuing to play his role within Nebraska's offense. As the five-man in NU's attack, he explained, he also has to work to set screens and keep the ball moving in the Huskers' half-court sets.
"The coaches did a good job early of getting me in easy spots, getting me the ball in the block, and that's where I can hurt teams," Roby said. "So I need to be aggressive, but at the same time I need to keep sharing it."
Roby also played excellent defense on Gilbeck, forcing the senior into five turnovers and helping to get him into early foul trouble.
Streaking: Nebraska has now won 15 consecutive games at Pinnacle Bank Arena, the longest active home winning streak in the nation among power conference teams.
The Huskers' run is the longest home winning streak for a Nebraska team since a 16-game run that spanned the 1981-82 and 1982-83 seasons.
Leatherneck reunion: Western Illinois coach Billy Wright played for current Nebraska assistant Jim Molinari at Bradley University, and was an assistant under Molinari at Western Illinois before eventually succeeding Molinari as Leathernecks head coach in 2014.
"You can tell he played for Jim Molinari. You can tell he took over for Coach Mo," Miles said. "They're a base man (defense) team, no nonsense, they guard you, make it hard for you to score. I think we were averaging 85 or more at home, and there was no way we were getting there tonight."
By the numbers: Sophomore guard Thomas Allen recorded his first career blocked shot Saturday … Nebraska had three double-digit scoring runs (13-0, 19-0 and 10-0), putting its season total at 11 such runs this season.
Western Illinois vs. Nebraska, 11/25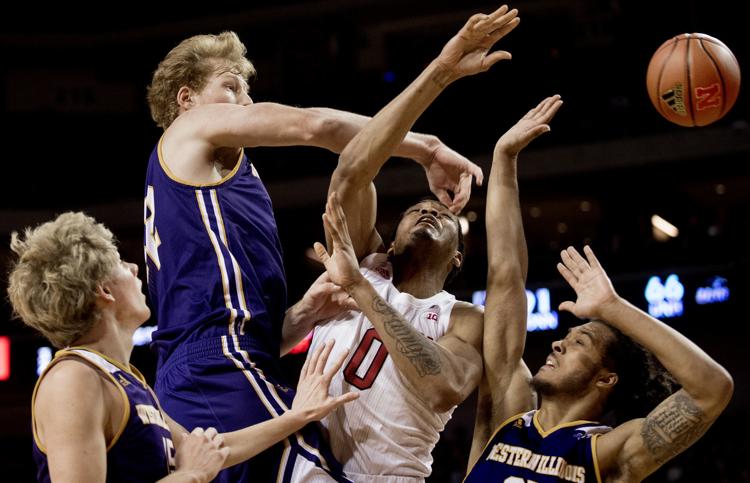 Western Illinois vs. Nebraska, 11/25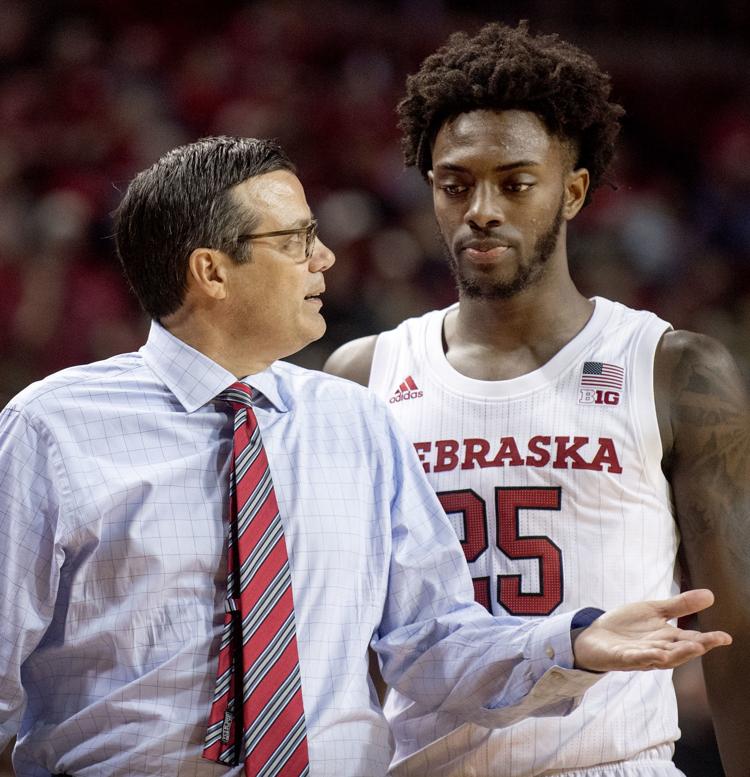 Western Illinois vs. Nebraska, 11/25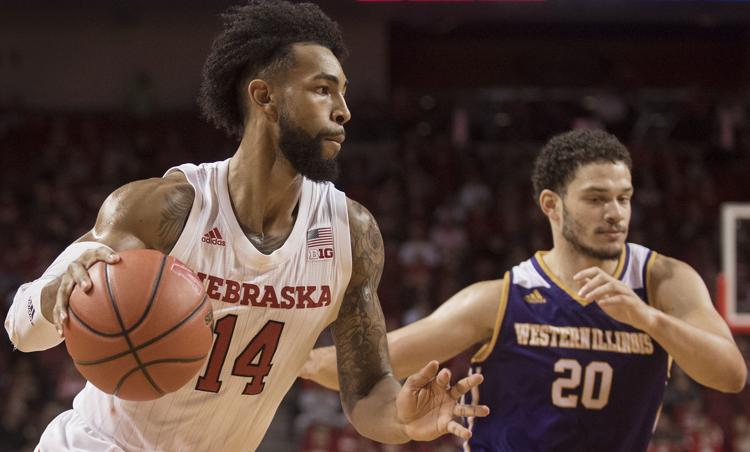 Western Illinois vs. Nebraska, 11/25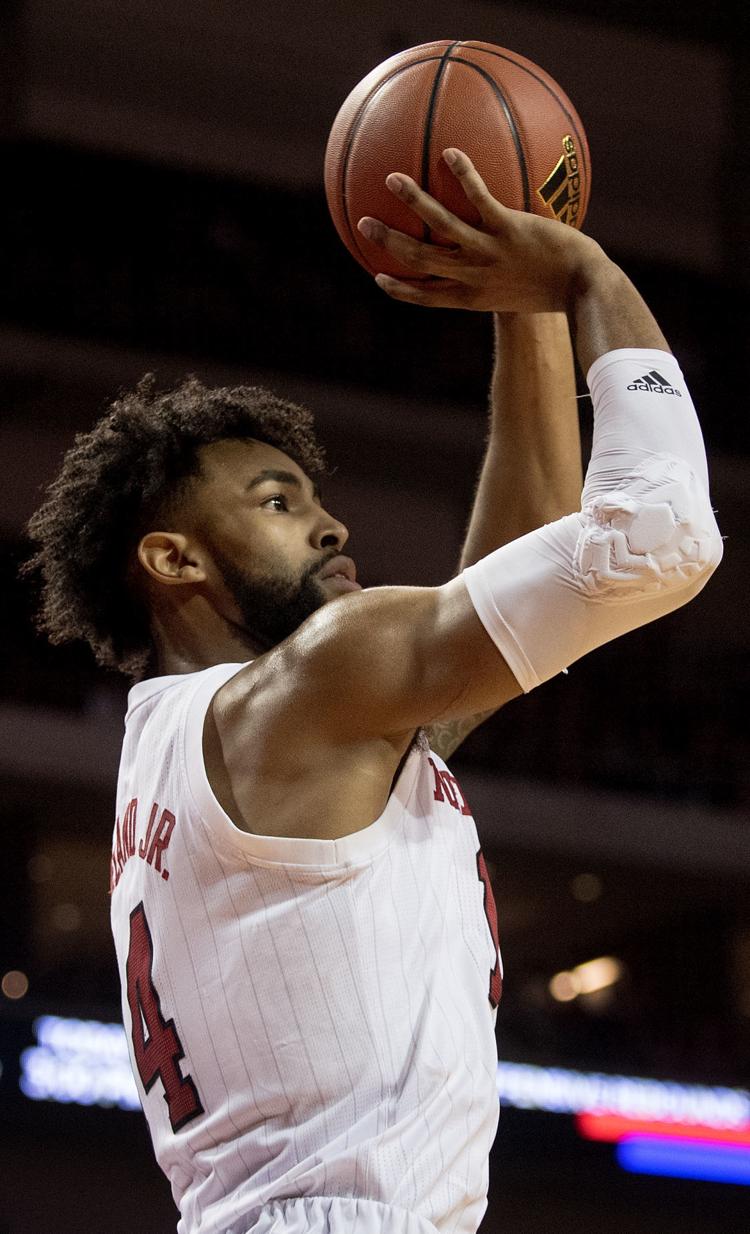 Western Illinois vs. Nebraska, 11/25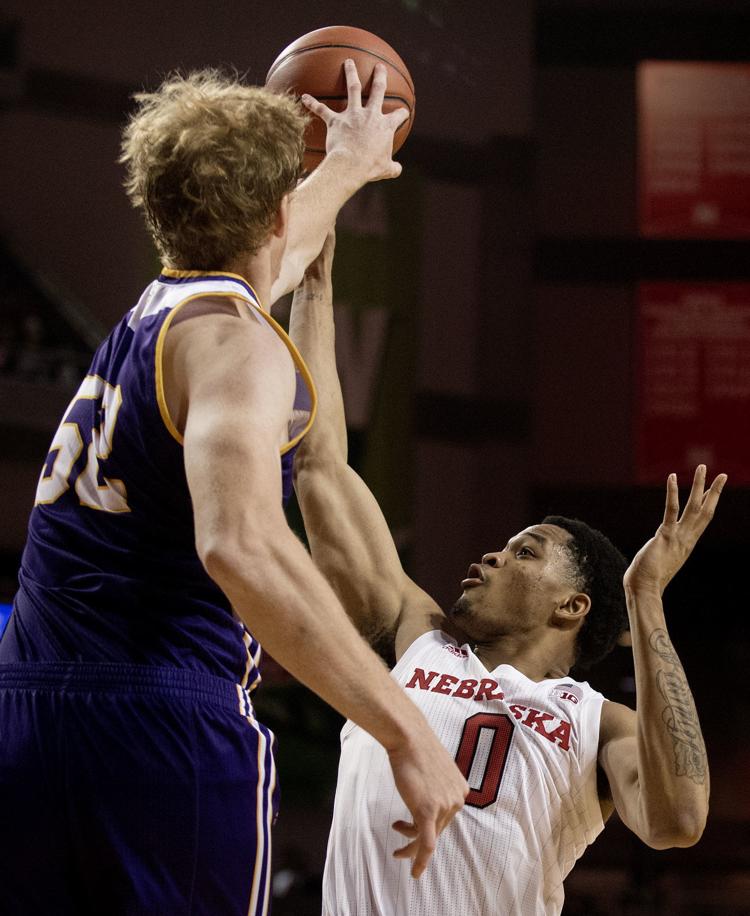 Western Illinois vs. Nebraska, 11/25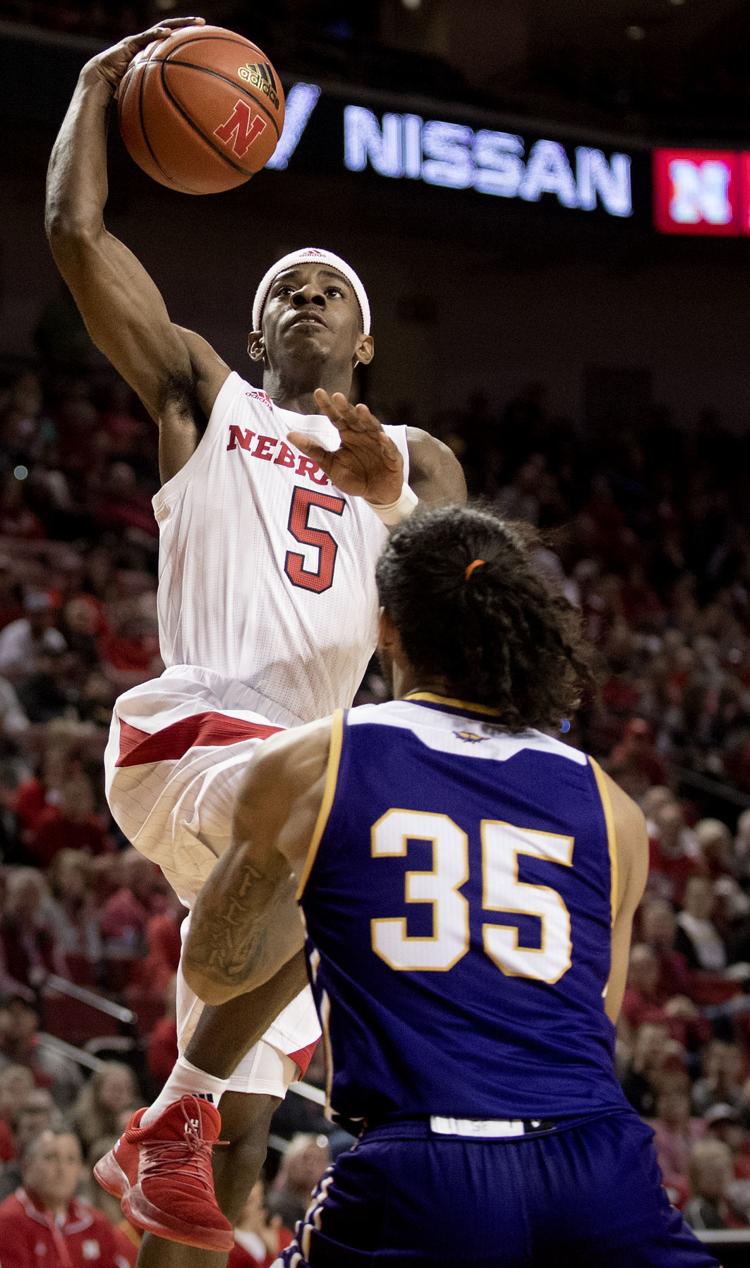 Western Illinois vs. Nebraska, 11/25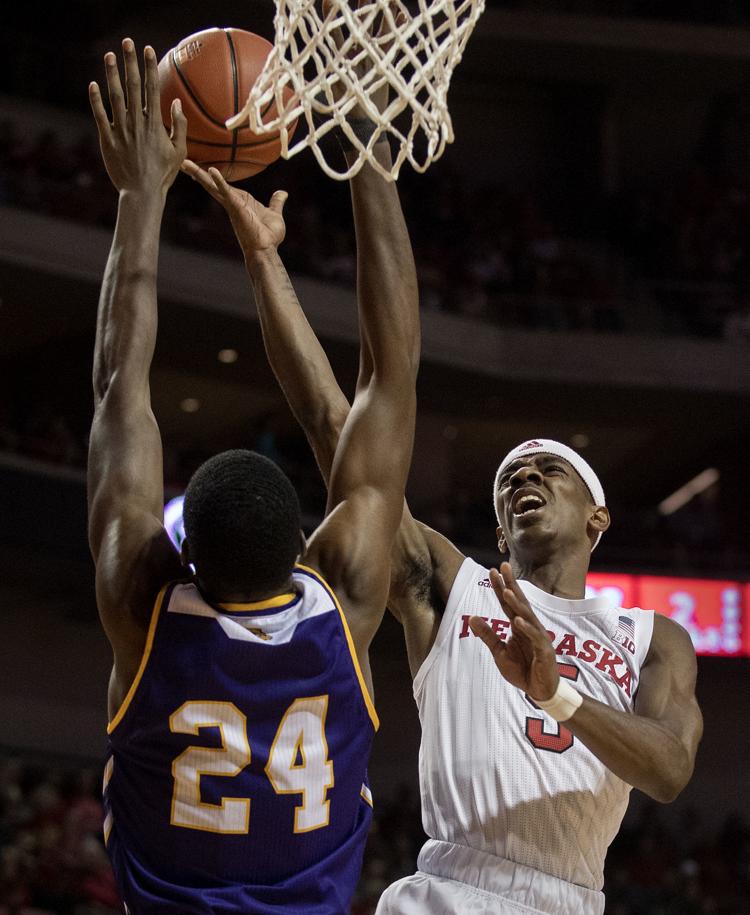 Western Illinois vs. Nebraska, 11/25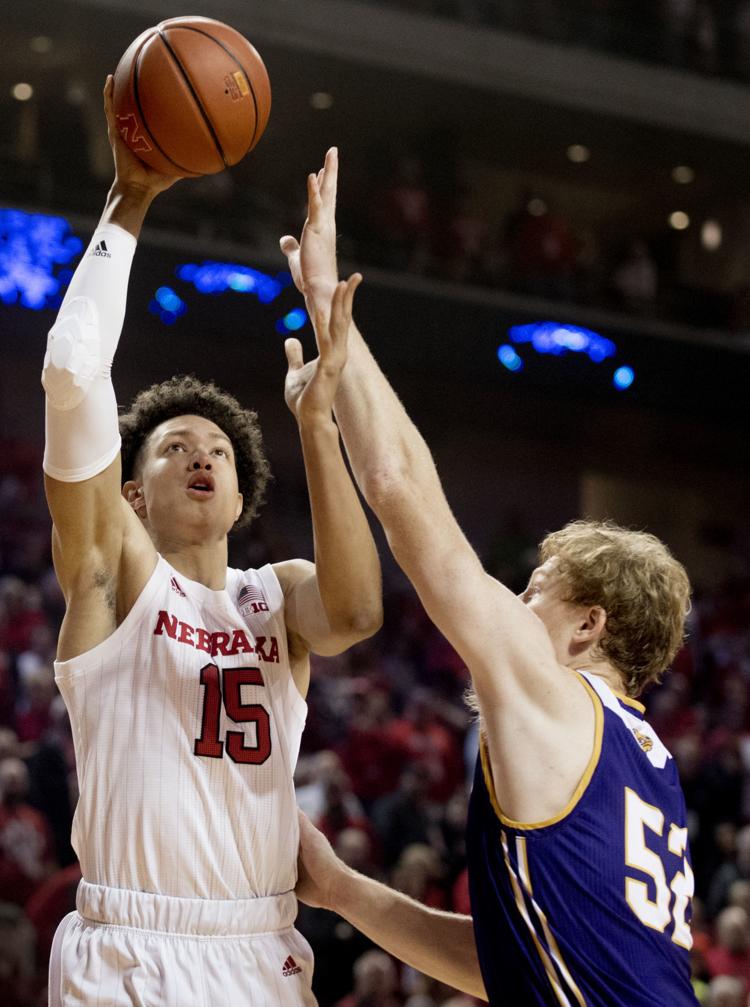 Western Illinois vs. Nebraska, 11/25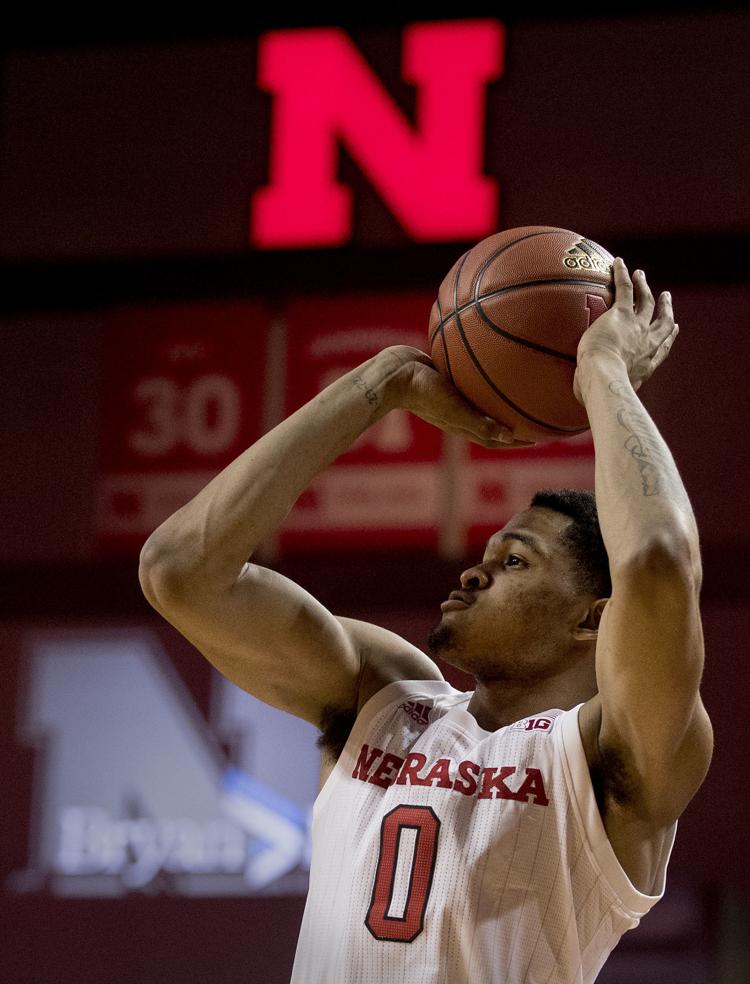 Western Illinois vs. Nebraska, 11/25