Nebraska fans have always loved their walk-ons.
Now they have another one to love.
Johnny Trueblood got his senior moment Sunday against Iowa and turned it into a performance that will define his career at Nebraska.
After playing just 37 minutes all season, and only eight in 19 Big Ten games, Trueblood was on the court for 26 minutes against Iowa, including every second of Nebraska's furious late comeback and triumphant overtime.
"Man, I was just kind of surprised at first (to get in the game), then I missed my first free throw, and then just kind of took a deep breath and started playing," Trueblood said. "Because I've been playing this game my whole life. So just go back to basics."
With Nebraska's roster depleted by injuries and suspension, Trueblood was the first Husker player off the bench. And once he got in, he rarely gave NU coach Tim Miles a reason to take him out.
"I knew we were going to play him, and I wanted to get him in earlier than later. And he played with such good poise, and I think that's what I'm most proud of," Miles said. "He's really got courage, and bravery and a little bit of daring. And I only wanted to kill him once, so I thought that was pretty good."
Even the moment that drew Miles' ire wasn't totally Trueblood's fault. Driving along the baseline, the 6-foot-1, 194-pound Trueblood bumped into Iowa's 6-foot-11, 245-pound Luka Garza. Garza crumpled to the ground, and Trueblood was whistled for a charge.
The Elkhorn South product made huge plays at the end when NU desperately needed them.
With NU down 70-63, Trueblood stole an Iowa inbounds pass and got the ball to Isaiah Roby, whose dunk got the Huskers within five with 1:38 left.
It was Trueblood who hustled down a rebound to end an Iowa possession with about 37 seconds left in overtime and give Nebraska the ball for what turned out to be the game-winning possession.
Trueblood nearly cemented himself as a Nebraska basketball legend, knocking the ball away from Iowa's Jordan Bohannon on Iowa's final possession and nearly coming up with what would have been a game-clinching steal before the ball fell out of bounds.
He might go down as a legend anyway. He finished 0-for-2 from the field and 0-for-3 at the free-throw line, but still came up with six rebounds, four assists and two steals. His plus-18 plus-minus rating was the best of any player from either team.
"That might be a record," Trueblood joked afterwards. "For somebody who scored zero points, that might be a record, hopefully."
Deep respect for seniors: Amir Harris paused and thought about his answer for several seconds. The freshman had just finished off the greatest game of his young career, grabbing a game-high 10 rebounds while scoring eight points, including the game-winning layup in overtime.
He had been asked what the players sitting next to him, seniors James Palmer and Glynn Watson, had meant to him and to Nebraska's program this season.
What followed was an answer wise beyond Harris' years.
"I'm just going to say that, these guys really do a lot that goes unnoticed," Harris started. "A lot of people don't see — a lot of people say we don't have a vocal leader that's just outspoken — these guys really lead by example."
When he was struggling early in the season, Harris said, it was Palmer who pulled him aside and told him to keep playing through his missed shots. And it was Watson, Harris said, who told him to focus on the next shot and the next play.
"So a lot of stuff goes unnoticed," Harris continued. "And I think these guys deserve a lot of credit for that."
Watson finishing strong: Glynn Watson's big day Sunday was just the latest in what has turned into an impressive closing stretch to the senior's career.
Including his 7-for-15, 23-point effort against Iowa, Watson is averaging nearly 21 points per game over Nebraska's last four games while shooting 48 percent from three-point range (17-for-35).
Overall, Watson is shooting 47 percent from the field (31-for-66) over Nebraska's last four games.
That run comes after one of the worst slumps of the senior's career.
In a seven-game stretch from Jan. 29 against Wisconsin, the first game after Isaac Copleand's season-ending injury, to Feb. 19 at Penn State, Watson shot 28 percent (21-for-75) from the field, and just 22 percent (7-for-32) from three-point range.
"When Glynn came down with about 50 seconds left and rose up from about 25 (feet) and buried it, I'm like 'ooh, he might have a few more of those in him,'" Miles said. "Because when he cooks, he cooks with gas. I mean, he really gets going."
Roby honors Copeland, delivers massive game: Isaiah Roby pulled on Isaac Copeland's No. 14 jersey, then put on a performance that surely made his senior teammate proud.
Roby's 23 points were a career-high, as were his four three-pointers (on four attempts). His step-back 24-footer to end the first half gave the Huskers at least something positive to grab onto heading into the locker room down six.
It was a very Roby game — maybe the best he's ever played in a Nebraska uniform, going 9-for-12 from the field, and helping hold Iowa forward Tyler Cook to nine points on 2-for-8 shooting. He was a threat on both ends of the floor.
And his reward for that? Fouling out with 56 seconds left and becoming a footnote in one of the craziest Nebraska wins of the Tim Miles era.
Roby wore Copeland's jersey to honor the senior, who saw his season end with a torn ACL against Ohio State. Copeland told reporters earlier in the week how much he appreciated the gesture.
Iowa vs. Nebraska, 3.10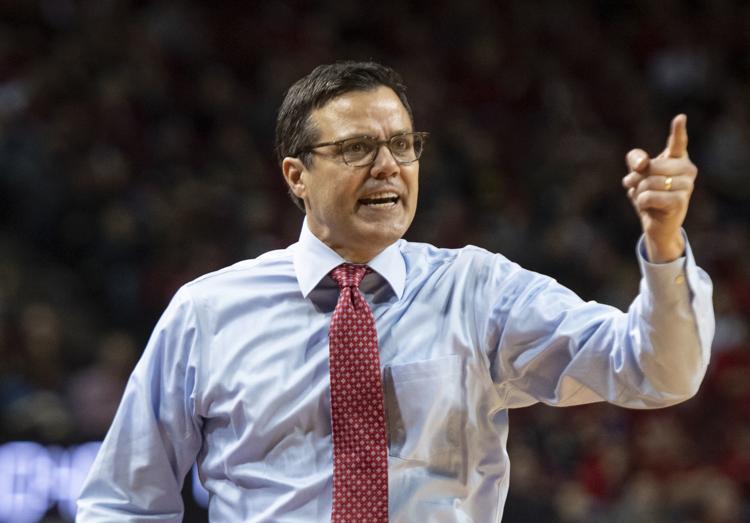 Iowa vs. Nebraska, 3.10
Iowa vs. Nebraska, 3.10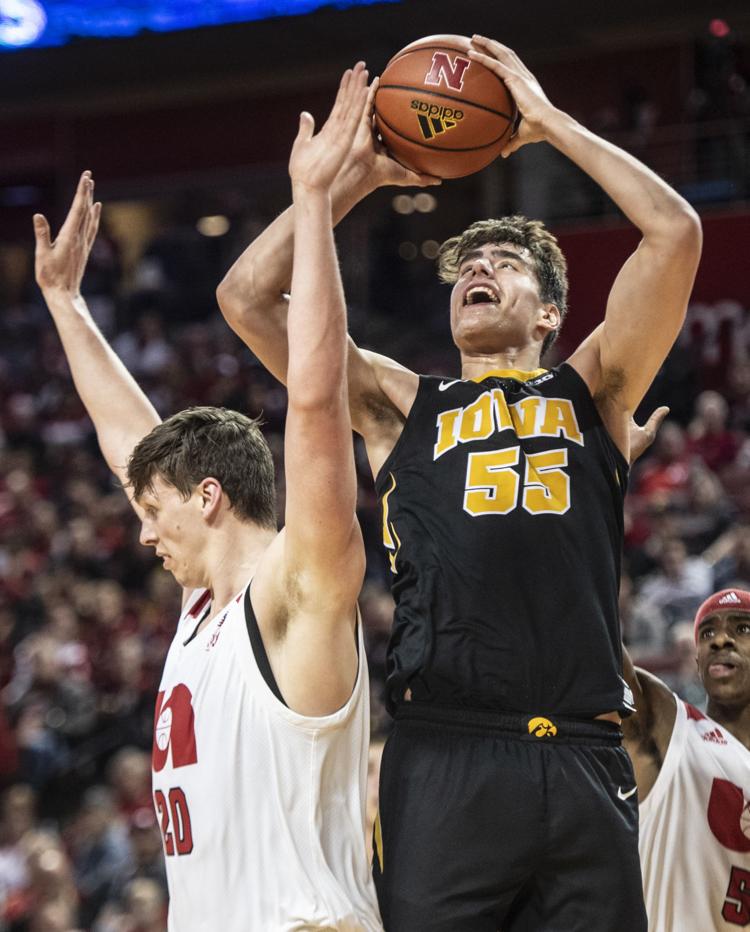 Iowa vs. Nebraska, 3.10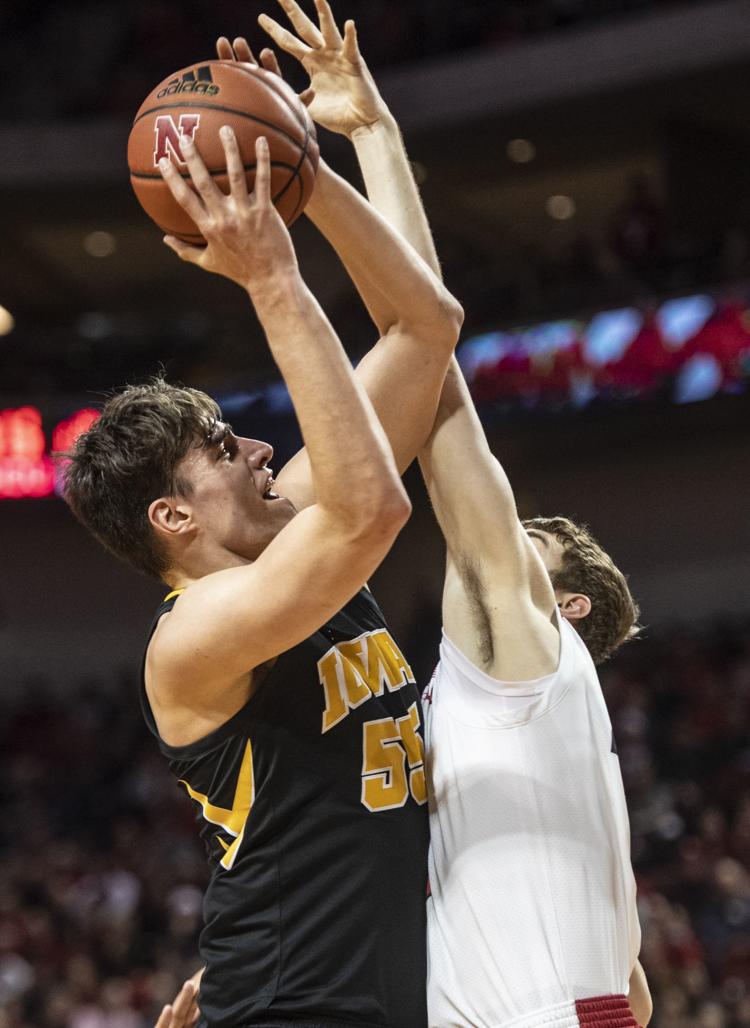 Iowa vs. Nebraska, 3.10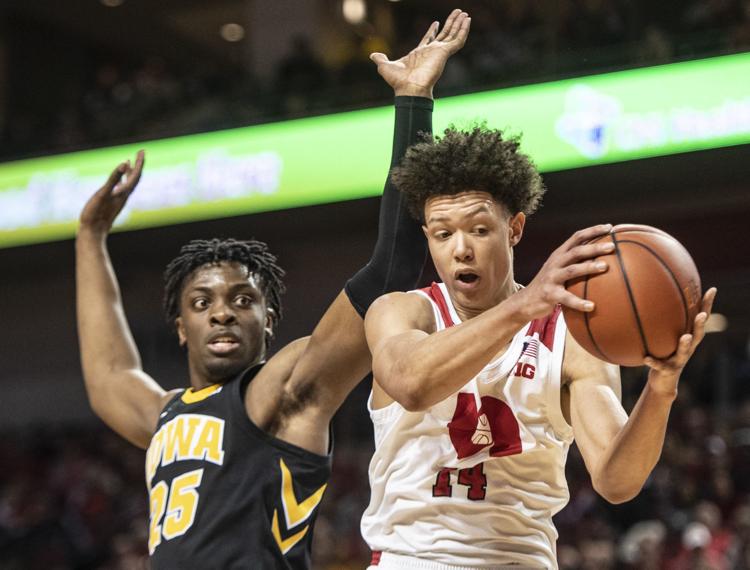 Iowa vs. Nebraska, 3.10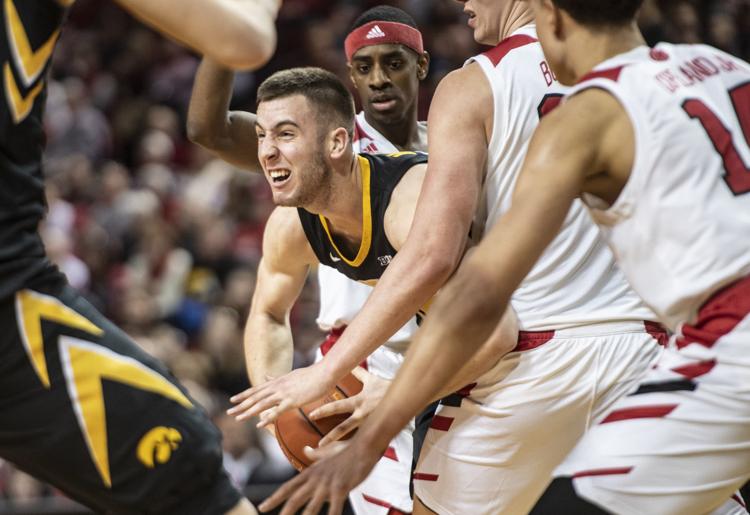 Iowa vs. Nebraska, 3.10

Iowa vs. Nebraska, 3.10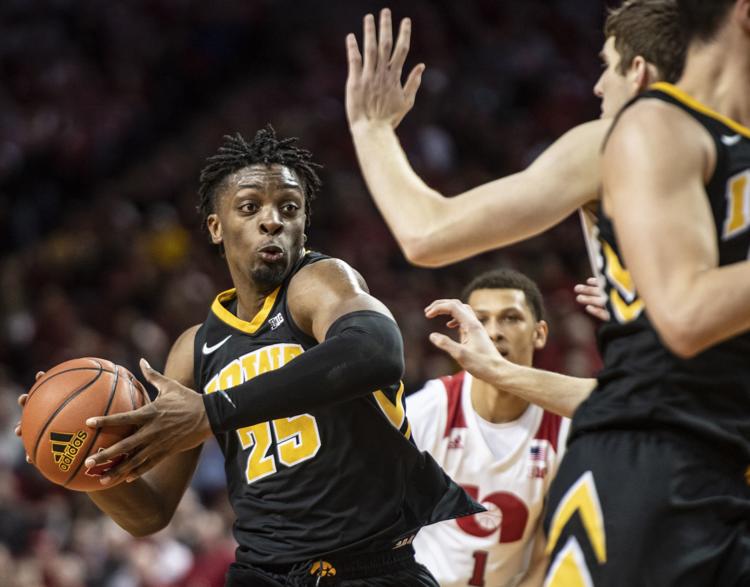 Iowa vs. Nebraska, 3.10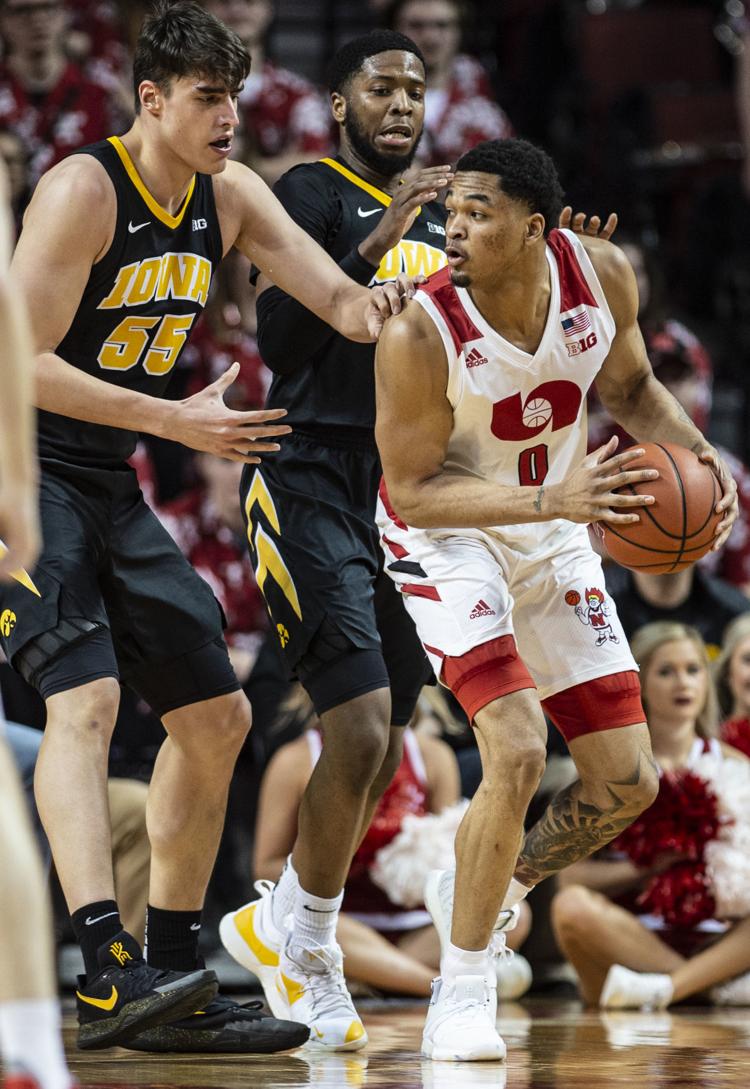 Iowa vs. Nebraska, 3.10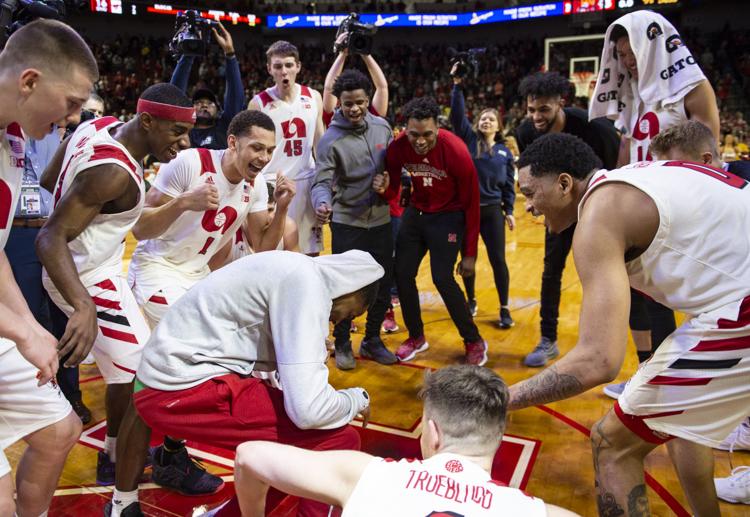 Iowa vs. Nebraska, 3.10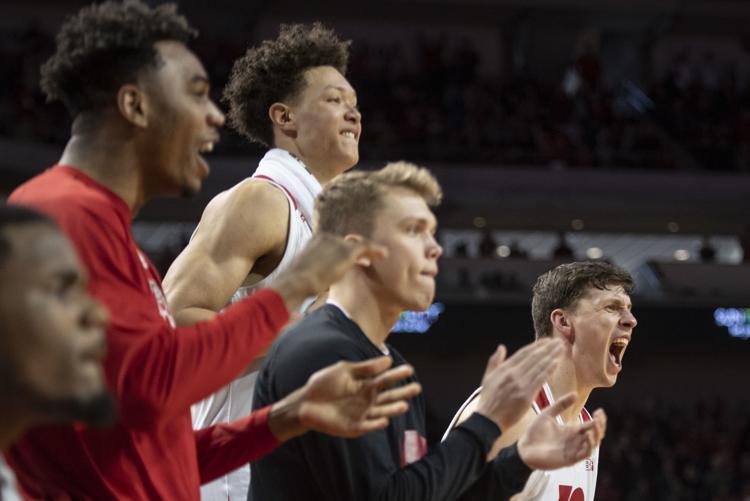 Iowa vs. Nebraska, 3.10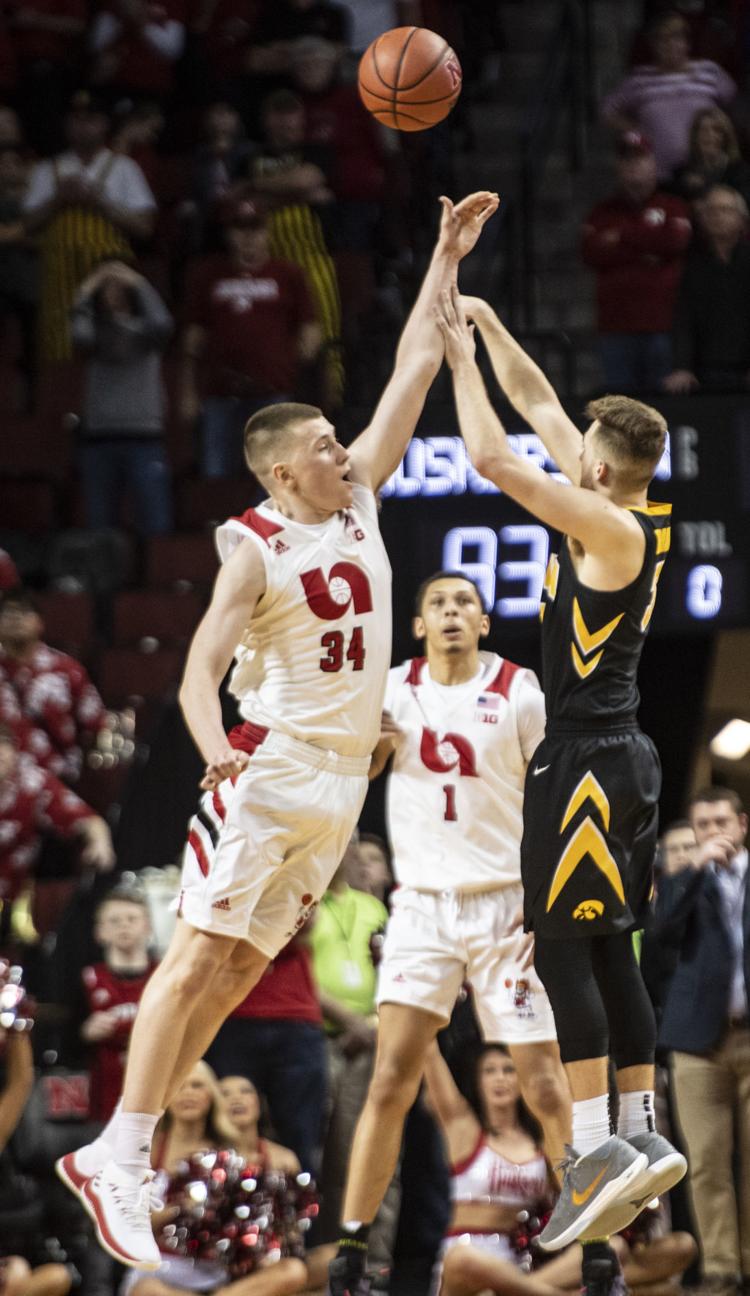 Iowa vs. Nebraska, 3.10
Iowa vs. Nebraska, 3.10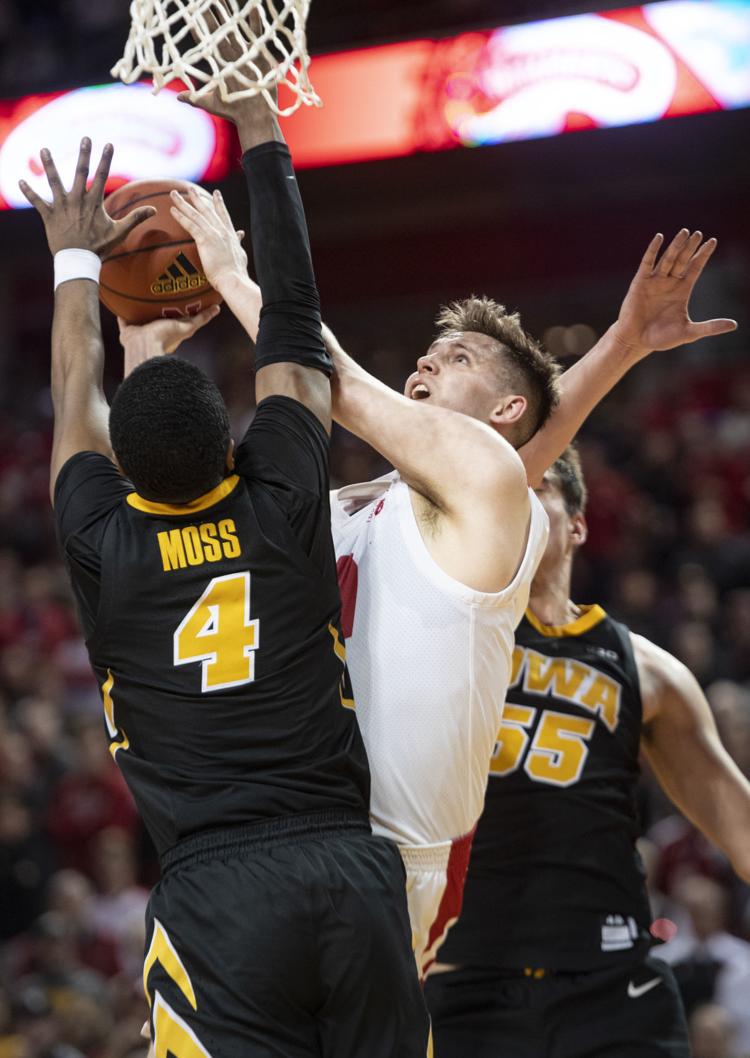 Iowa vs. Nebraska, 3.10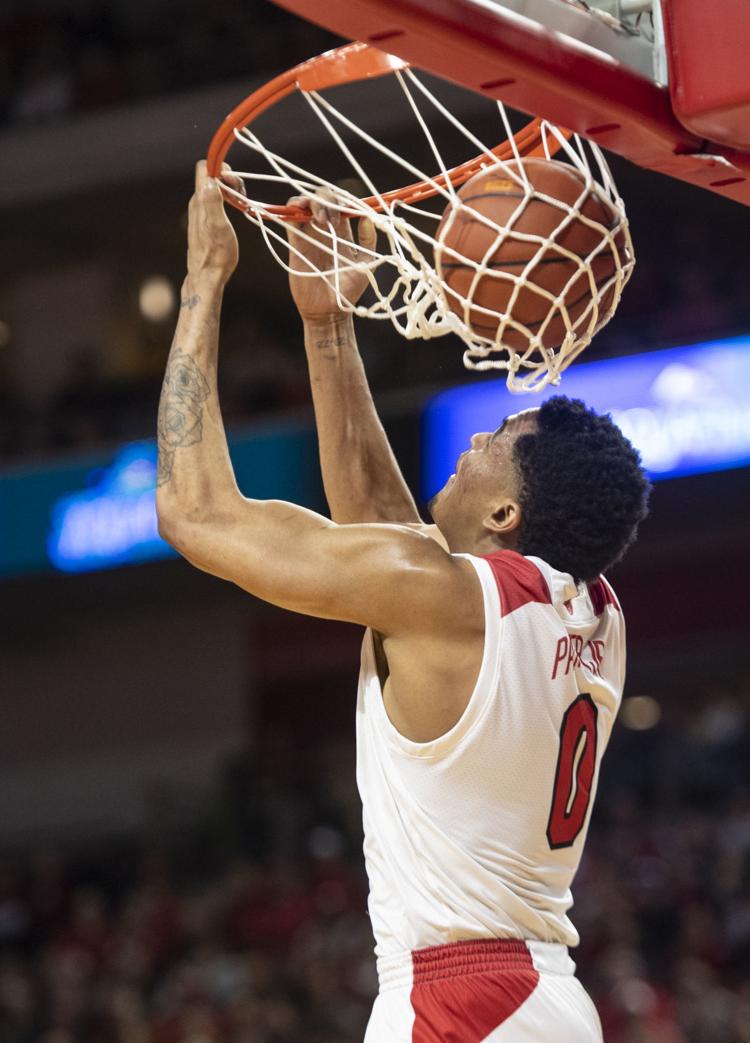 Iowa vs. Nebraska, 3.10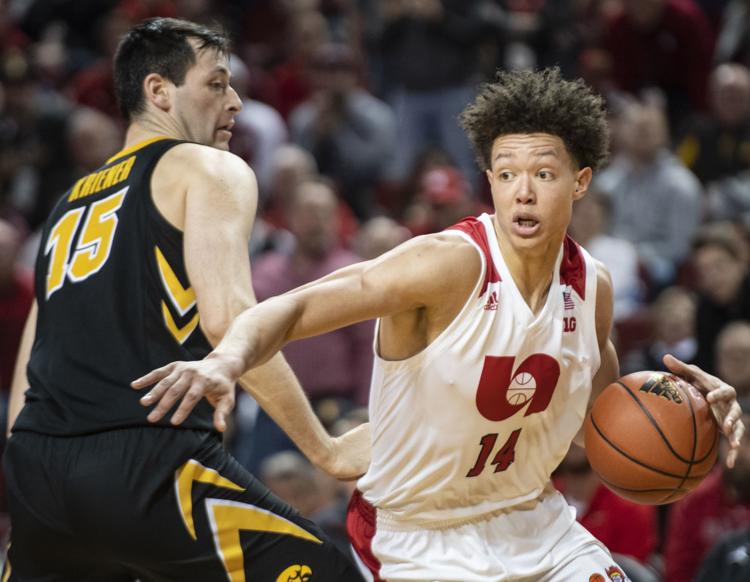 Iowa vs. Nebraska, 3.10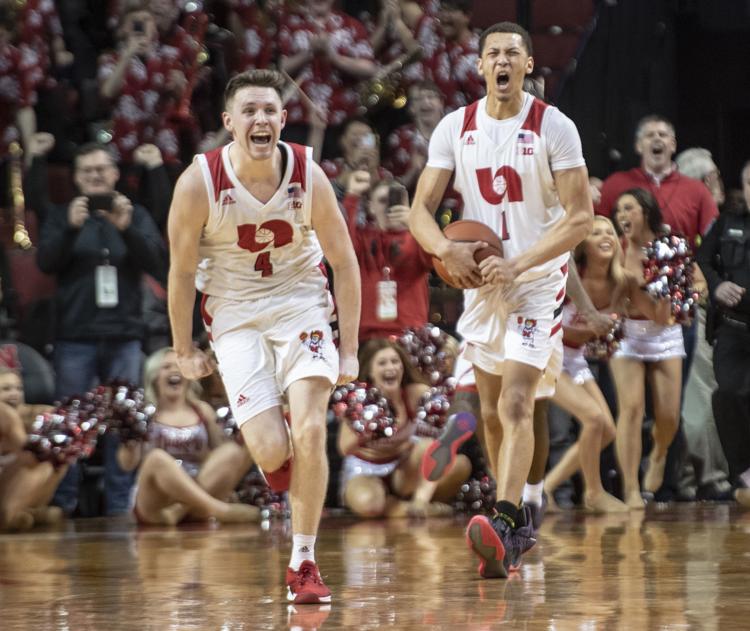 Tim Miles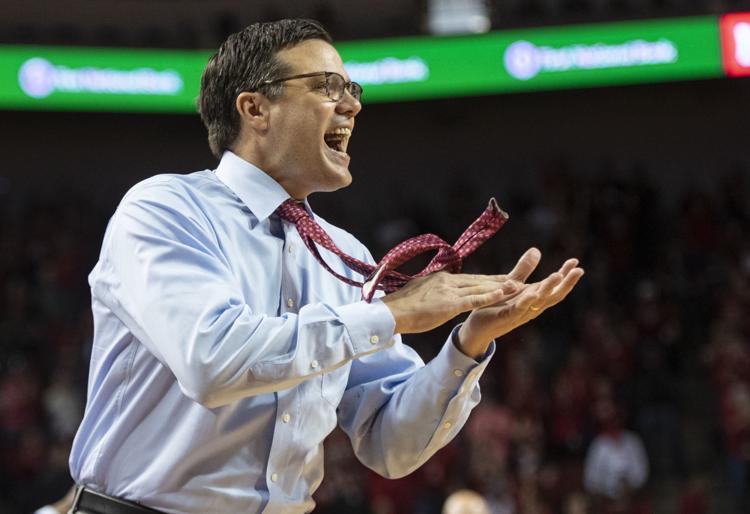 Iowa vs. Nebraska, 3.10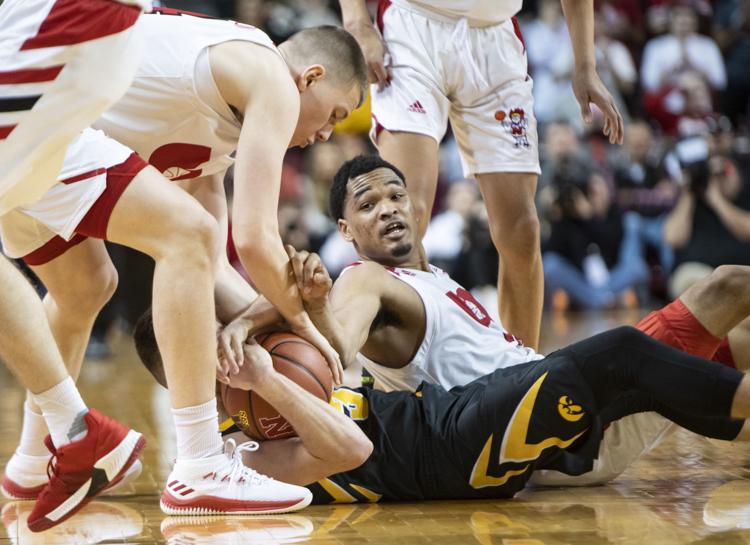 Iowa vs. Nebraska, 3.10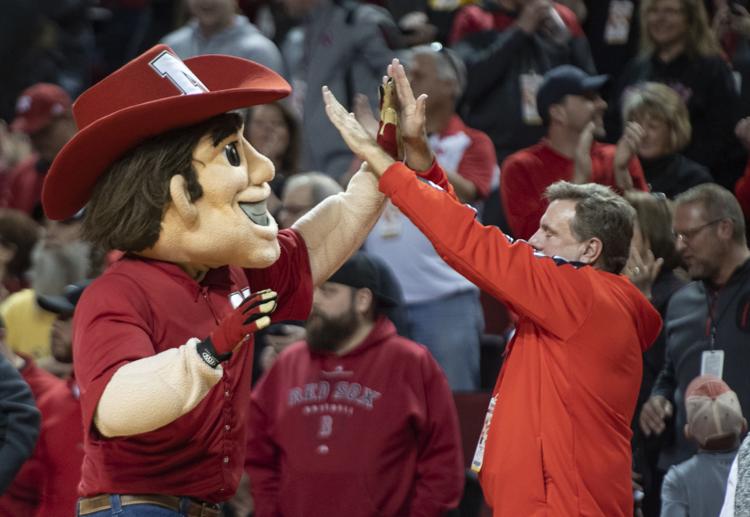 Iowa vs. Nebraska, 3.10