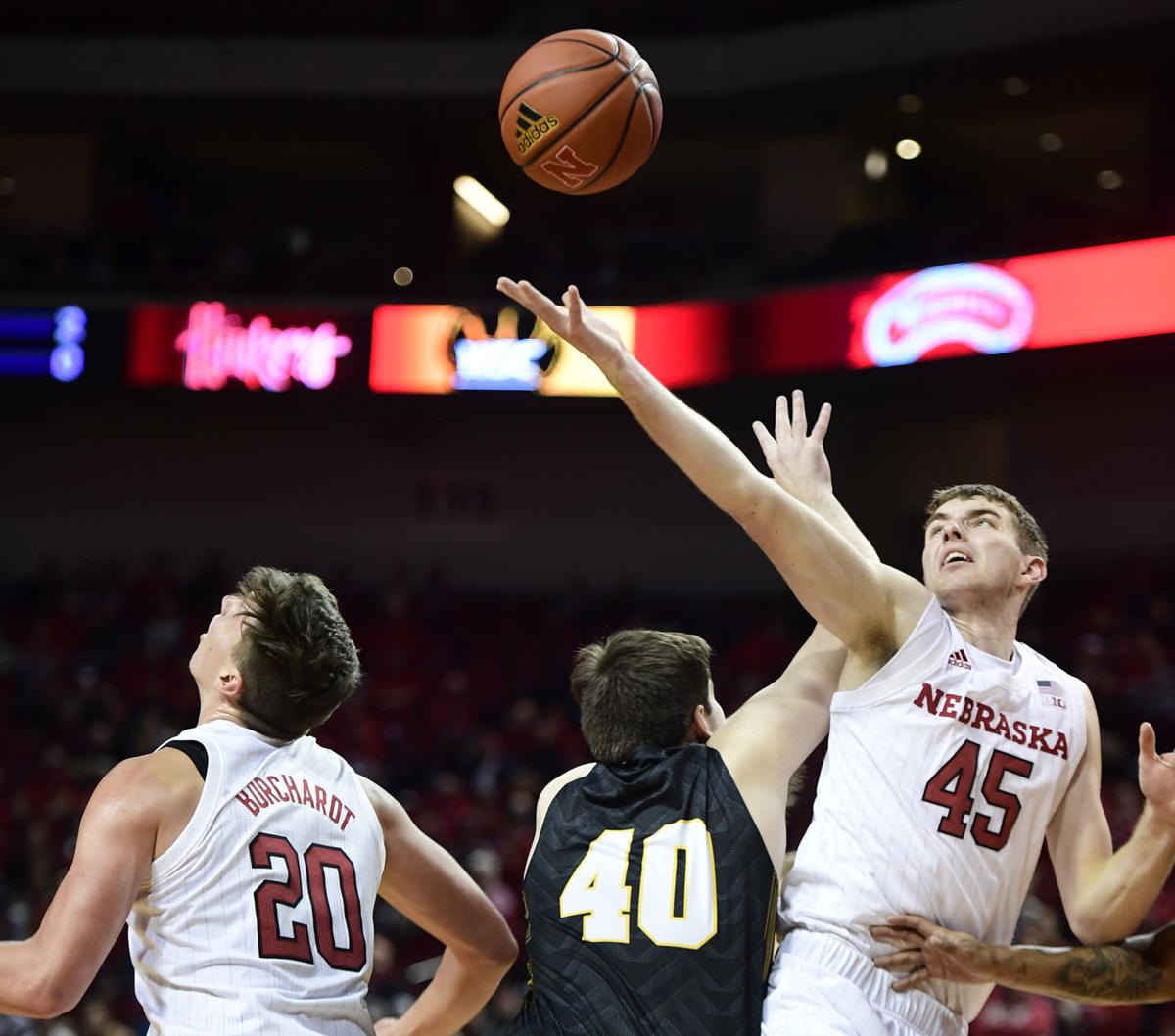 Nebraska freshman forward Brady Heiman has entered his name into the transfer portal, he confirmed to the Journal Star on Thursday.
Heiman is the third scholarship player to transfer out of the program since the end of the season, joining sophomore guards Thomas Allen and Nana Akenten. Redshirt freshman walk-on Justin Costello is also in the transfer portal.
Heiman, a 6-foot-11 Platteview graduate, averaged 1.8 points and 1.7 rebounds during his freshman season. Should he transfer to another Division I program, he would have to sit out one year before having three years of eligibility remaining.
He played in 30 games this season, averaging 8.5 minutes per game while shooting 59.5% from the field. He missed the only three-pointer he attempted and was 5-for-17 (29%) at the free-throw line.
You have free articles remaining.
With Heiman's departure, Roby and grad transfer Matej Kavas are now the tallest players on Nebraska's roster at 6-8. The Huskers currently have 10 scholarship players on the roster eligible to play next season, seven of whom have yet to play a single minute for Nebraska — four transfers and prep recruit Akol Arop along with Dachon Burke and Karrington Davis.
Heiman's best game as a Husker came Dec. 5 against Minnesota. With the Huskers battling foul trouble, Heiman came off the bench to score nine points and pull down five rebounds.
From there though, Heiman had his struggles. He scored 22 total points over Nebraska's final 27 games, and played a total of 15 minutes over NU's final five games even as the Huskers' roster numbers dwindled because of injuries and suspensions. After playing 26 minutes against Division II Southwest Minnesota State on Dec. 29, Heiman didn't play more than 11 minutes in any game the rest of the season.
When he signed with Nebraska in November 2017, the Platteview graduate became the first in-state scholarship player to sign with the Huskers in 16 years. Heiman broke a drought that began after Omaha natives Jason Dourisseau and Roy Enright, and Grand Island's Wes Wilkinson signed with NU in 2001 ahead of their 2002-03 freshman seasons.
Heiman was the state's most highly recruited player as a high school senior in 2017-18 after averaging 17.3 points and 10 rebounds per game while leading Platteview to a 24-3 record and its third straight appearance in the Class B state tournament. He was a four-year starter for the Trojans.
If not for a late-summer 2018 transfer, there would have been a good chance Heiman would have redshirted. But after 6-11 Jordy Tshimanga left the program in late July, Nebraska's lack of depth in the frontcourt led to Heiman playing right away.