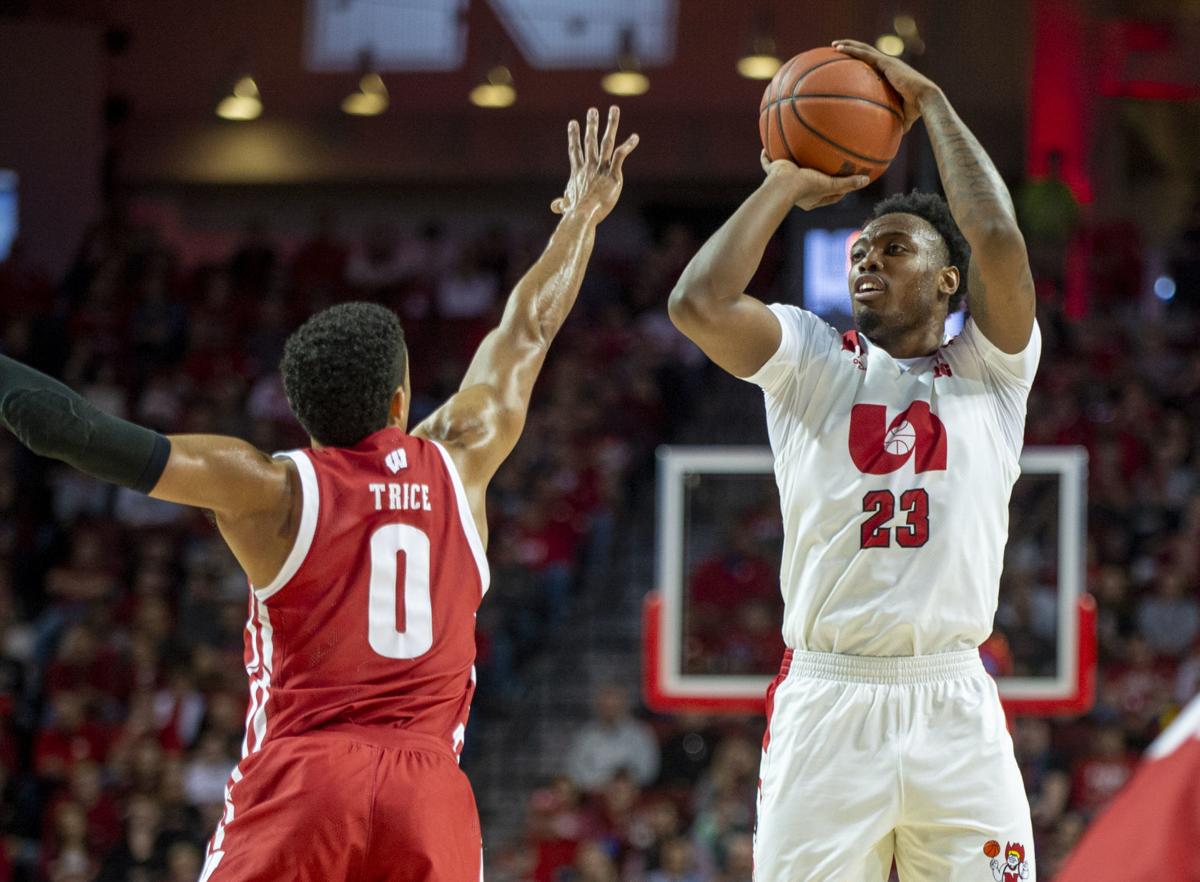 The restructuring of Nebraska's men's basketball roster has begun.
A source told the Journal Star on Tuesday that Jervay Green has entered the transfer portal as NU begins to move toward season No. 2 of the Fred Hoiberg era.
Wide-ranging impact of the coronavirus will have Scott Frost contemplating matters he never dreamed he'd have to address as a football coach. 
Hoiberg has long said he believes he can rebuild Nebraska the same way he did Iowa State, and so far his plan is playing out in a similar manner.
In 2010-11, Hoiberg's first year at ISU, the Cyclones had four sit-out transfers. This season's Nebraska team had three.
For the 2011-12 season, Iowa State added six new players: three freshmen and three transfers. Three scholarship players from the 2010-11 team with remaining eligibility did not return to ISU the following season.
Green marks the first Nebraska scholarship player with eligibility who won't be back next season, with more likely on the horizon.
Next year's Nebraska team is currently adding four transfers in junior-college players Teddy Allen and Lat Mayen, graduate transfer Webster and Wisconsin transfer Kobe King, who will have to apply for and receive a waiver from the NCAA for immediate eligibility.
Green came to Nebraska with plenty of fanfare.
The 6-foot-3 Denver native verbally committed to former coach Tim Miles and Nebraska in September 2018, and signed his national letter of intent that November. But after Miles was fired after the end of the 2018-19 season, Green's future with NU was in doubt. He heard from Kansas and Oregon, among other teams, while he wrestled with his decision.
Cam Mack knows how to make things exciting.
The first recruiting trip Hoiberg and assistant coach Matt Abdelmassih made after being hired by Nebraska was to visit Green at Western Nebraska Community College in Scottsbluff.
The two flew to Scottsbluff about 24 hours after Hoiberg's introductory press conference in Lincoln.
Green then took a second official visit to Nebraska during last year's spring football game, and reaffirmed his commitment to NU last April 14.
He figured to be a key piece of Hoiberg's first Nebraska team after averaging 23.6 points per game at WNCC, finishing his second season at the school as one of the top 10-rated junior college players in the country.
And Green was in the starting lineup when Nebraska opened the season, averaging 10.3 points per game with five double-figure scoring games over Nebraska's first nine contests.
But what followed were a two-game suspension for a violation of team rules and a role off the bench for the rest of the season. He also fell out of the rotation for two games in January.
Green finished the season as Nebraska's fifth-leading scorer, averaging 8.2 points and 4.2 per game while starting 15 of the 28 games he played. He had a season-high 22 points against Southern, and finished the season with back-to-back 15-point games against Minnesota and Indiana.
Be the first to know
Get local news delivered to your inbox!