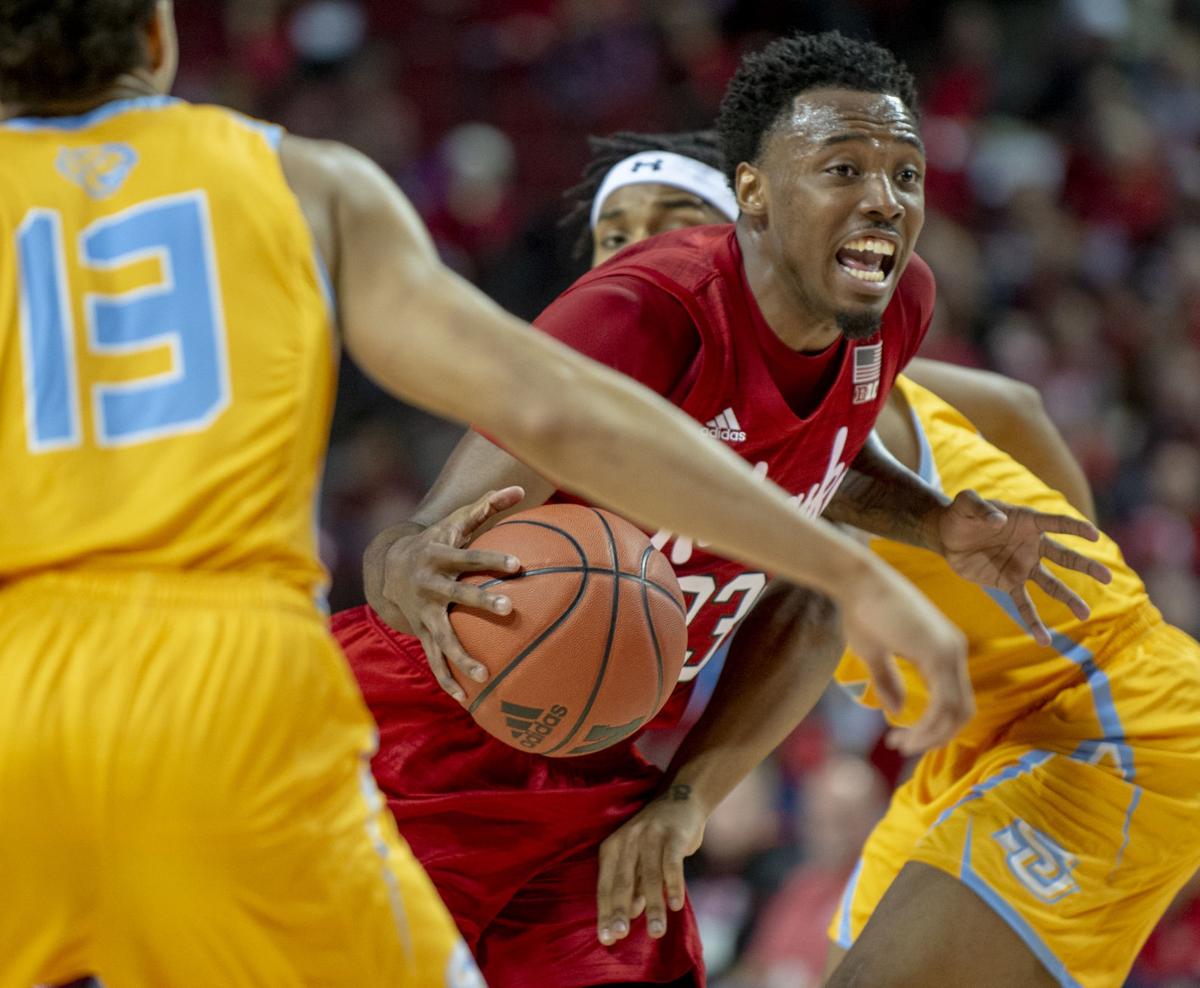 Nebraska men's basketball coach Fred Hoiberg announced Friday afternoon that junior guard Jervay Green has been suspended indefinitely for violation of team rules.
Green started Nebraska's first nine games of the season, averaging 10.3 points and 4.9 rebounds per contest. The 6-foot-3 wing had a career-best 22 points against Southern.
The Denver native traveled with the Huskers to Indiana. The team left for Bloomington on Thursday morning.
"With this group and with this season, we have a set of standards that we're going to hold our players to, and if those rules are broken there's going to be consequences," Hoiberg said Friday evening on his pregame coach's show on the Husker Sports Radio Network. "And that's what's happening right now with Jervay. We're going to get past it and try to stay together as well as we can as a group. It puts us obviously in a tough position, but we just have to go out there, and next man up."
Green's suspension leaves Nebraska with eight available scholarship players, plus Lincoln Pius X walk-on Charlie Easley. Hoiberg said earlier this week that Bret Porter and Jace Piatkowski would redshirt this season.
Hoiberg hinted that Creighton Prep freshman Akol Arop and Easley could both see more minutes against the Hoosiers.
"I talked to them about, when you go out there and you work as hard as those guys have worked, once you get that opportunity you take advantage of it," Hoiberg said. "And that's what we're going to expect to happen with those guys tonight."
Green was one the key pieces in Hoiberg's first recruiting class. Recruited by former NU coach Tim Miles, Green was the nation's No. 2 junior college combo guard coming out of Western Nebraska Community College.
Be the first to know
Get local news delivered to your inbox!