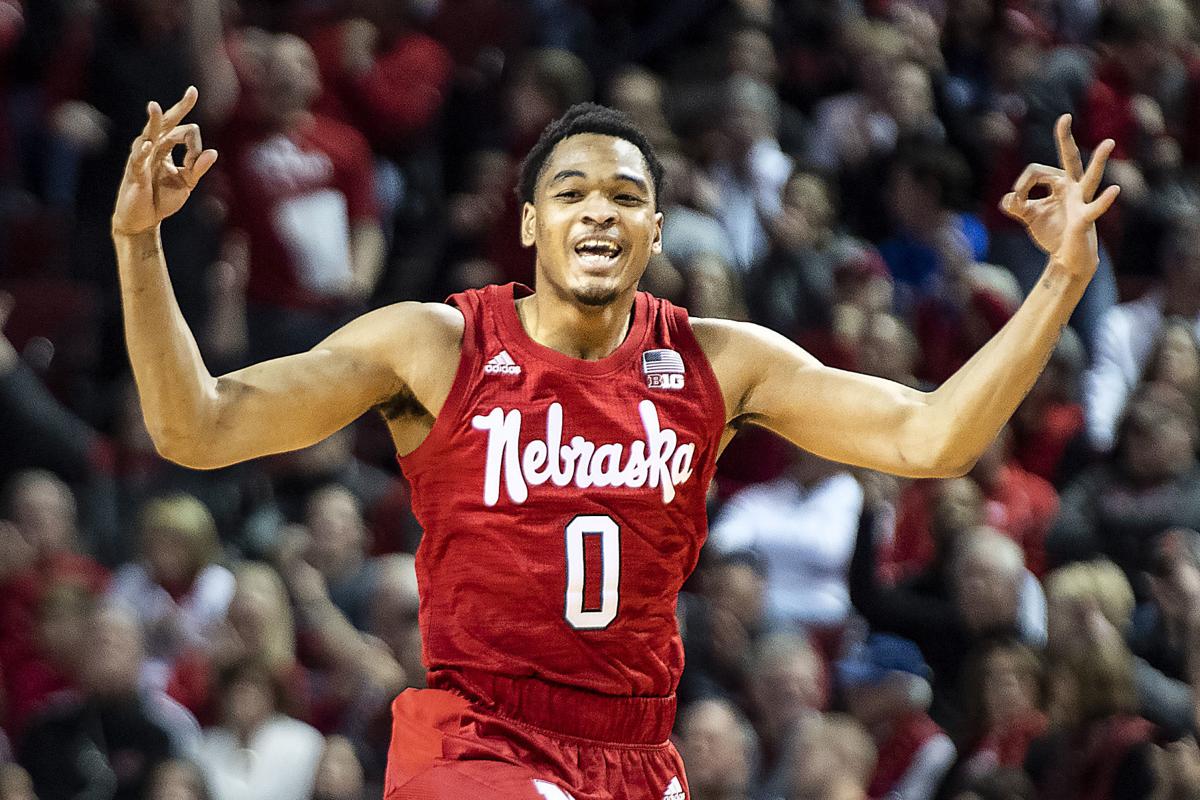 If you look at Nebraska's practice court, you'll notice an extra line outside the standard three-point line.
"We call it our four-point line," Husker men's basketball coach Fred Hoiberg said Tuesday. "We try to get our guys back to that line so they have momentum into their shots." 
The discussion takes on added meaning in the wake of the NCAA last month announcing that the standard three-point arc will be moved back to 22 feet, 1¾ inches for the 2019-20 season, matching the international distance.
The NCAA Playing Rules Oversight Panel said the line was moved (from 20 feet, 9 inches) to make the lane more available for drives from the perimeter, to slow the trend of making three-pointers that's become so prevalent and to create more offensive spacing by requiring the defense to cover more of the court.
Hoiberg, the first-year Nebraska head coach, likes the rule change.
You have free articles remaining.
"I do think it's going to create more space," Hoiberg said. "A couple years ago they talked about widening the lane and keeping the three-point line where it was. I thought that made zero sense. I think it would've bunched the spacing up more because you're outside the lane and you don't have as much room to operate."
Defenses are determined to run good shooters off the three-point line. As a result of the rule change, Hoiberg said, defenders will have to move out an extra few steps to defend threes.
"It's just a couple feet," he said. "But it's a game of inches. I do think it'll open up more driving lanes."
In Hoiberg's five seasons as Iowa State's head coach (2010-15), the Cyclones attempted 4,023 three-pointers. That total ranked fourth in the nation and first among power conference schools in that time frame.
He doesn't regard the three-point line move as a drastic one.
"If they would've taken it to the NBA line, I think you would've seen a more drastic drop in (shooting percentages)," he said. "But with the line where it is now, I don't think it's a big deal."
Chris Basnett and yours truly will have much more from Hoiberg in the next two days as his team eyes the Monday start of a 10-practice run in advance of an Aug. 3-13 trip to Italy.