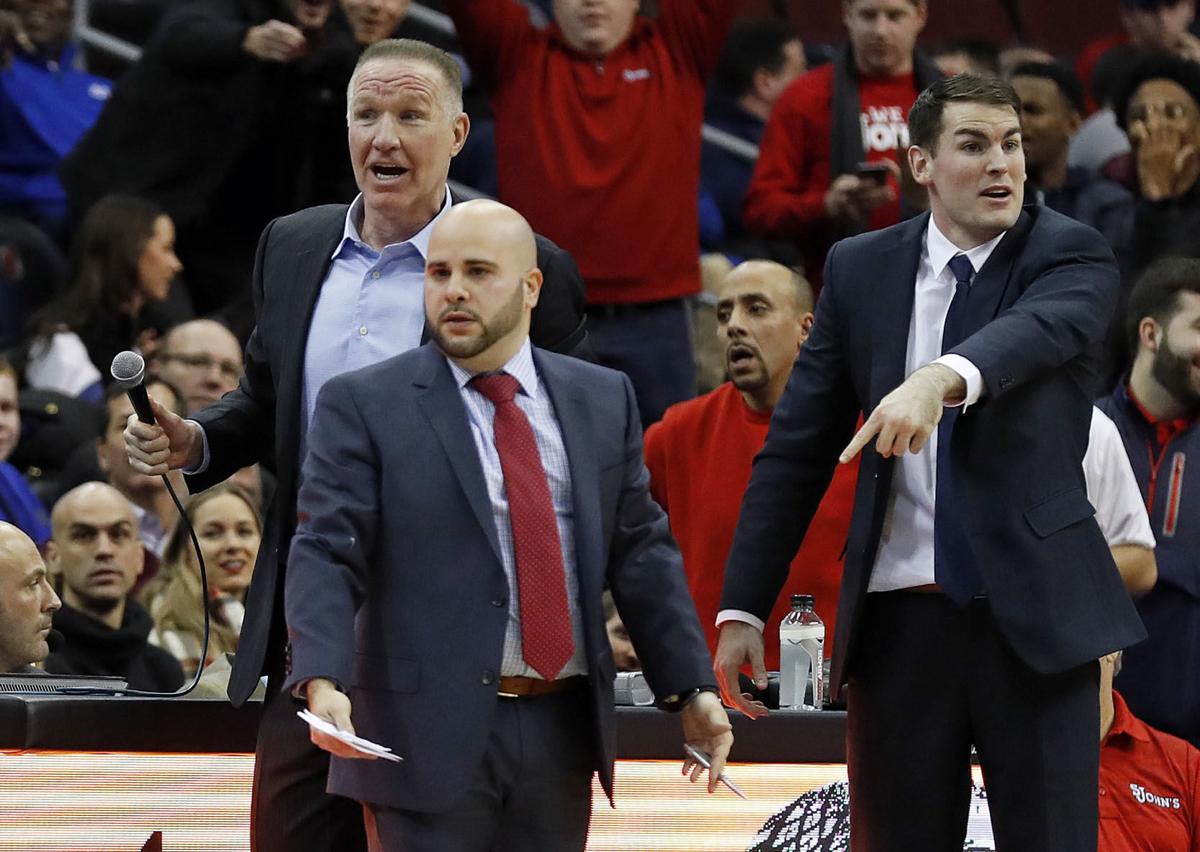 Fred Hoiberg's Nebraska coaching staff appears to be coming together quickly.
The New York Post reported Monday morning that Matt Abdelmassih, an assistant at St. John's who worked for Hoiberg at Iowa State, is leaving the Red Storm to join Hoiberg in Lincoln.
"The best decision was to take the next opportunity." Abdelmassih told the Post's Zach Braziller.
How fast do these sorts of things happen in the coaching world? When contacted by the Journal Star for comment Monday morning, Abdelmassih said he was getting on a flight. One would presume that flight will eventually land in Nebraska.
Also Monday, a source confirmed to the Journal Star that Charlie Henry will also join Hoiberg on the Pinnacle Bank Arena sideline. Henry is currently the coach for the Windy City Bulls, the G League affiliate of the NBA's Chicago Bulls. He served as an assistant under Hoiberg at Iowa State in 2014-15 and was Iowa State's director of player personnel in 2013-14.
You have free articles remaining.
As for the 33-year-old Abdelmassih, he and Hoiberg have a long history, going back to when both were working in the Minnesota Timberwolves' front office.
When Hoiberg went to Iowa State, Abdelmassih was a critical piece of his staff. He helped land Royce White, the first big-time transfer to make the move to the Cyclones. White opened the door for a host of talented transfers to come to Ames and lift the Cyclones' profile, including Deonte Burton and Abdel Nader, among others.
Abdelmassih is regarded as one of the top recruiters of transfer players in the country. In a 2016 ESPN survey of coaches, Abdelmassih was voted the most effective recruiter of transfers in the college game.
The move is a big one for Abdelmassih on a personal level. He is a native New Yorker who has a sports management degree from St. John's. He was a student manager for the Red Storm while in school there, and he's spent the last four seasons on the St. John's bench as an assistant. 
Now it appears he's leaving home to join Hoiberg in Lincoln.
Henry's coaching career was sparked by a video intern gig with the Indiana Pacers during the 2011-12 season. Prior to that, the Canton, Michigan, native was a graduate assistant at Utah.