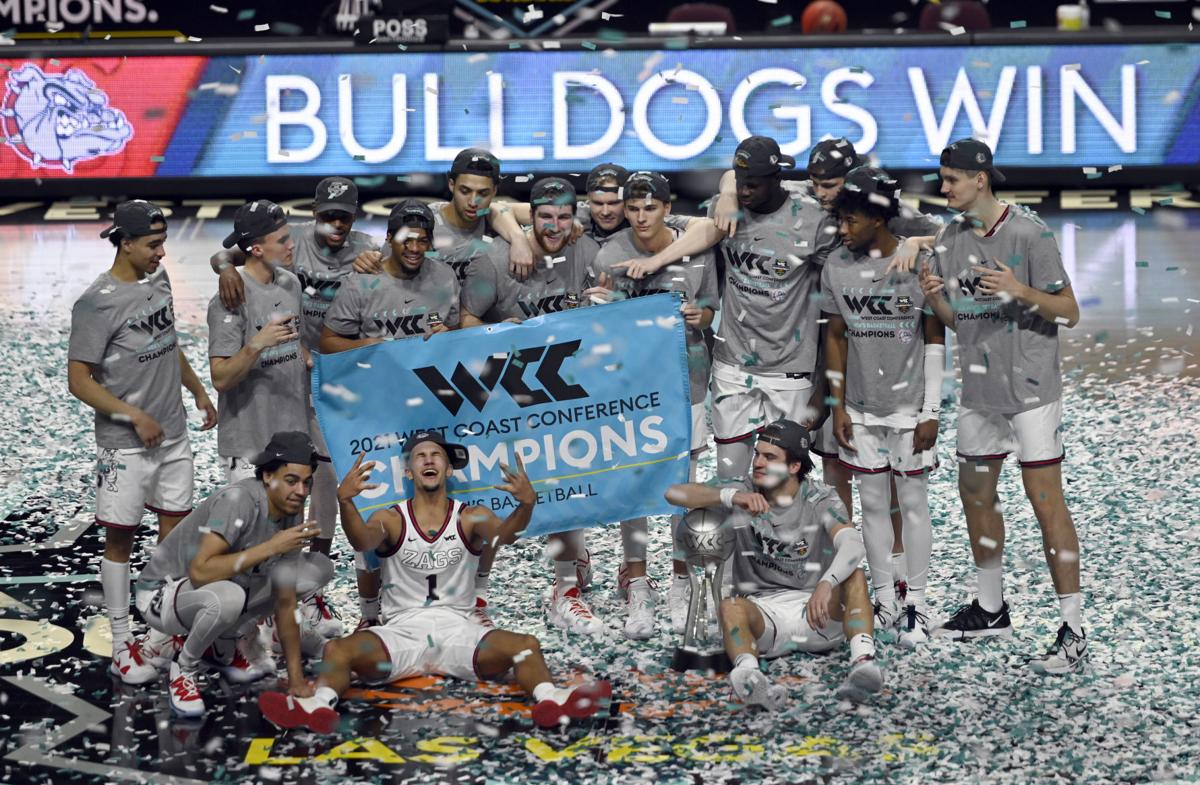 In a quest to fill out the perfect NCAA Tournament bracket, you have scoured the internet for hours, turning to the experts and nonexperts for help on that Georgia Tech-Loyola Chicago brainbuster. We're no experts by any means, but our staff members look into the crystal ball and offer their picks for the Final Four. 
Chris Basnett
Final Four: Gonzaga, Alabama, Baylor, Illinois.
I love offense, and all four of these teams can score in bunches. The picks are pretty chalky, with three 1 seeds and a 2, but I'll ride with the four I think have the best guard play in the tournament. There could be some serious fireworks in that final weekend if it's these four that survive. And after the year we've all had, we deserve some fun to kick off the spring.
National champion: Gonzaga. The Zags are undeniable. Three All-Americans — a first-teamer and two second-teamers — in the starting lineup. An honorable mention All-American who also starts. The big concern is depth. But no one can match Gonzaga's first five. The Bulldogs win a pair of classic games over Alabama and Illinois in Lucas Oil Stadium to bring home the title and finish as the first unbeaten national champion since Indiana in 1976.
Bracket buster: I'll give you two: Winthrop and Drake. Both have what I think are favorable draws to get to the Sweet 16. Both have won a ton of games. Both could also lose right away. But that's why they're bracket busters, right?
Parker Gabriel
Final Four: Gonzaga, Alabama, Ohio State, Illinois.
Consider these picks the result of a good, long swig from the Big Ten Kool-Aid pitcher. The bet here is that Iowa and Purdue will get to the Elite Eight, too. Gonzaga looks like a clear cut above everybody. Its depth of talent is amazing and — football writer alert — it's remarkable to consider that point guard Jalen Suggs took an unofficial visit to Nebraska as a quarterback and had offers from the likes of the Huskers and Ohio State. Nate Oates has done a terrific job at Alabama and the two Big Ten schools are playing as well as anybody in the country right now.
National champion: Gonzaga. Suggs is a V-12 engine under the hood for the Zags, but Corey Kispert is exceptional, Drew Timme is a load and Mark Few has role players that would be stars on other teams. They are going to be a very tough out. 
Bracket buster: Rutgers. Let's stay with the Big Ten theme. This particular bracket is embarrassingly chalky, but the Scarlet Knights should get to the second round, where No. 2-seed Houston will get all it wants and more from Steve Pikiell's team. 
Clark Grell
Final Four: Gonzaga, Texas, Baylor, Houston.
This year's NCAA Tournament may be in Indiana, but it will have a Lone Star feel to it. I'm not confident in penciling Houston into the Final Four, but that Texas pick … the Horns are loaded on talented guards (a nice perk in March), they can shoot threes, and I'll jump on the no-faith-in-Michigan train. Speaking of which, no Big Ten teams in the Final Four? It's odd, but it's been an odd year.
National champion: Gonzaga. The Bulldogs can score, defend, Jalen Suggs is a stud, and Mark Few will bring Spokane its first national championship with a win over Baylor.
Bracket buster: Ohio. Guard Jason Preston. You'll get to know the name if the 13th-seeded Bobcats win a game or two. I have them beating defending champion Virginia and Creighton to reach the Sweet 16.
Steven M. Sipple
Final Four: Gonzaga, Alabama, Purdue, Illinois.
Gonzaga is a no-brainer to make the Final Four, but not a no-brainer to win it all. This is March Madness, after all. So, watch Alabama closely. The Tide is averaging 79.6 points per game, but is also allowing only 69.8. That's down from last season's 79.0 average. Nate Oats' squad followed up its first SEC regular-season title in 19 years by winning the league tournament for the first time since 1991. Purdue is the surprise here, but the Boilermakers' balance — excellent perimeter players and size in the paint — is hard to ignore.
National champion: Illinois. Talk about madness. Yes, Nebraska took this team into overtime in Lincoln. As tempting as it is to pick Alabama to win all the marbles, uber-talented Ayo Dosunmu is playing with the sort of determination that can lead a team to the Promised Land. 
Bracket buster: USC. The sixth-seeded Trojans should cruise through the first round, then look for them to upset Kansas in the second round. The Jayhawks are without three players, and it's a rather ordinary KU team even at full strength. 
Nate Head
Final Four: Gonzaga, Florida State, Baylor, Houston.
The East Region is one of the most intriguing quadrants of the bracket. I give the nod to Florida State. There are question marks about Baylor, which is getting knocked by bracket connoisseurs for slogging through the home stretch of the season. But I think the Bears regain their midseason form. In the Midwest? Let's say Houston knocks off Illinois in a tight one.
National champion: Gonzaga. I resent picking the most obvious team to win the national title in the past handful of years, but this team is loaded. Plus, and I know this is groundbreaking, but it's ideal to pick a title winner with an ideal path to the Final Four. Who challenges this team before then? Iowa in a potential Elite Eight matchup, maybe? Give me the Zags, and the chalk.
Bracket buster: UC Santa Barbara. The Gauchos open with a Creighton team that dropped in the Big East Tournament final to Georgetown in a fashion best described as disturbing. UCSB enters 18-1 in its last 19 games and can hang with potential second-round opponent Virginia, too. Gauchos to the Sweet 16.