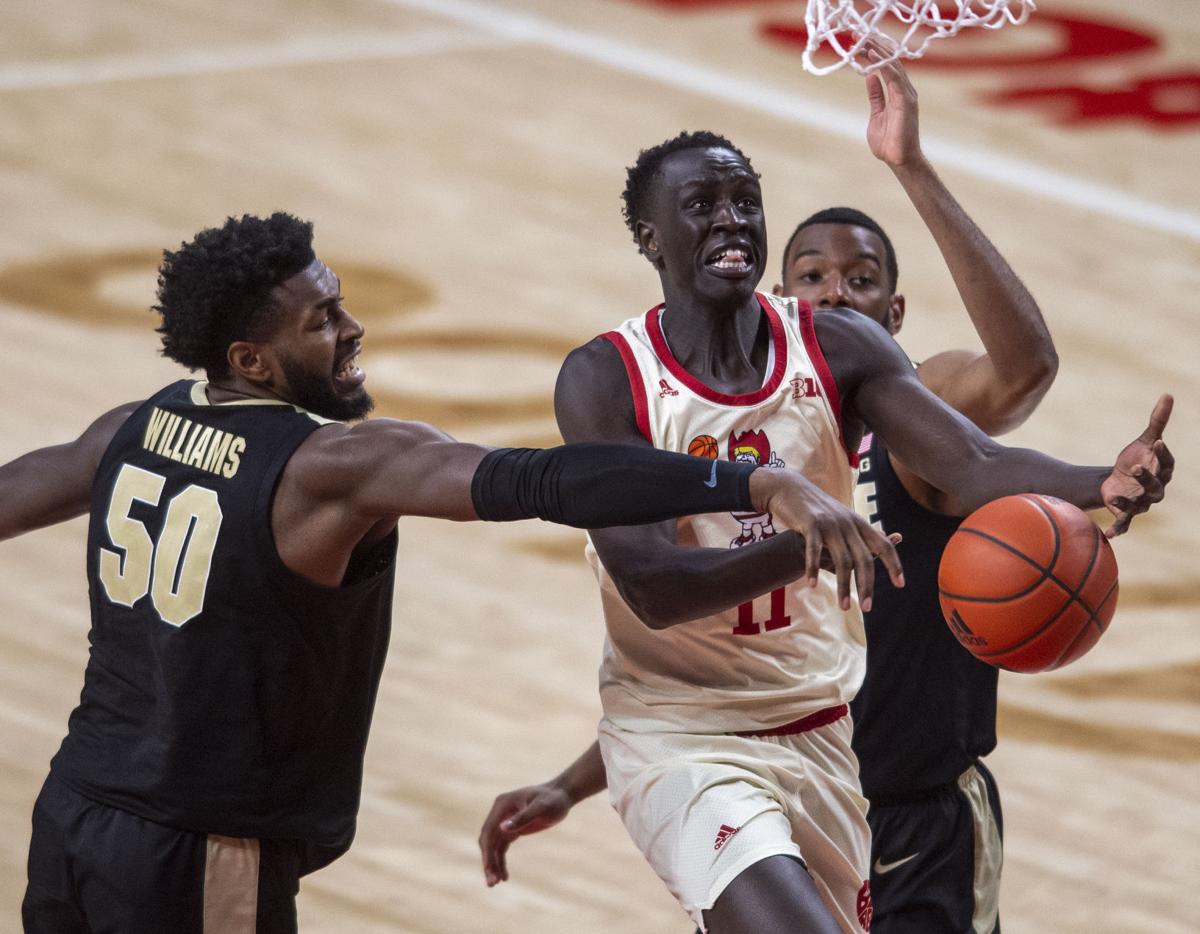 Chris Basnett previews the Huskers' home game against Penn State.
Penn State (7-12, 4-11 Big Ten)
Starters (ht., yr., PPG, RPG): G Myreon Jones, 6-3, jr., 14.9, 2.8; G Myles Dread, 6-4, jr., 7.5, 2.2; G Jamari Wheeler, 6-1, sr., 5.7, 4.3; G Izaiah Brockington, 6-4, jr., 13.5, 4.6; F John Harrar, 6-9, sr., 8.9, 8.5.
Starters (ht., yr., PPG, RPG): G Dalano Banton, 6-9, so., 10.4, 6.5; G Trey McGowens, 6-4, jr., 10.1, 3.9; G Teddy Allen, 6-6, jr., 16.5, 4.8; F Lat Mayen, 6-9, jr., 8.4, 4.7; F Derrick Walker, 6-8, jr., 4.0, 3.9.
Time, TV, radio: 7 p.m., BTN, 1400.
Scouting: Myles Dread moved into Penn State's starting lineup for the first time this season against Nebraska on Valentine's Day and responded with season highs of 14 points and four three-pointers. Dread is averaging 10 points per game in his three games as a starter this season and gives the Nittany Lions a bigger guard at both ends of the floor.
Trending: Nebraska has the worst home record (4-8) in the Big Ten. Penn State has the second-worst road record (1-8) in the league. Something has to give, so don't be surprised if this one goes down to the wire just like the first meeting between the teams less than two weeks ago. Penn State has just three losses by double digits, two of them to No. 5 Illinois
Forecasting: Nebraska hasn't won a home game since beating Doane on Dec. 17, and with a road trip to Illinois on deck, Tuesday would seem like a good time to end that streak. The Huskers know they can knock off the Nittany Lions, and probably feel like the first meeting should have been close. Can NU rediscover that mentality?