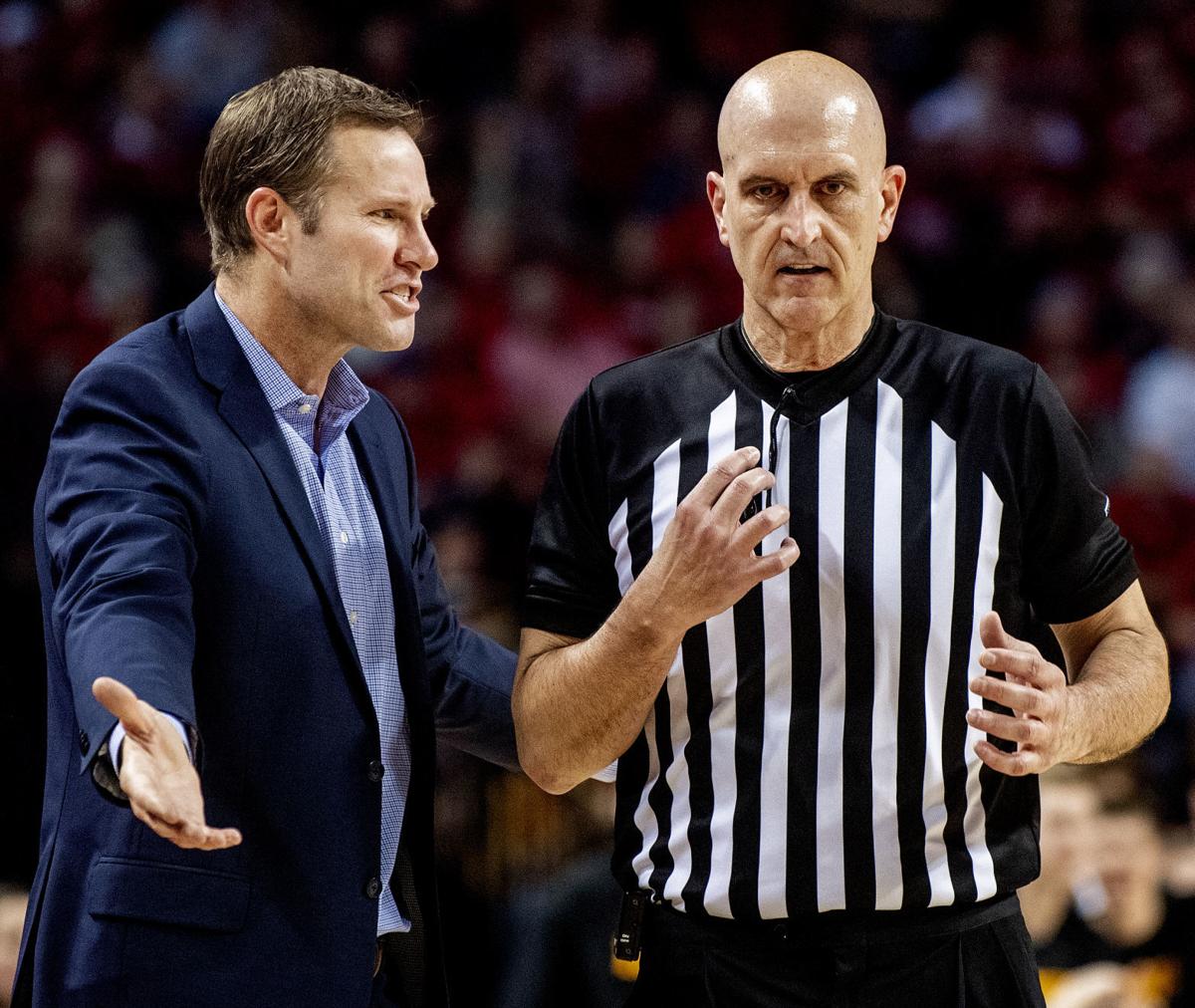 Nebraska (7-9, 2-3 Big Ten)
| Player | Height | Year | PPG | RPG |
| --- | --- | --- | --- | --- |
| G Cam Mack | 6-2 | Sophomore | 12.4 | 4.6 |
| G Jervay Green | 6-4 | Junior | 8.0 | 4.2 |
| G Thorir Thorbjarnarson | 6-6 | Junior | 8.7 | 4.5 |
| G Haanif Cheatham | 6-5 | Senior | 12.4 | 3.8 |
| F Kevin Cross | 6-8 | Freshman | 7.3 | 4.0 |
Ohio State (11-5, 1-4)
| Player | Height | Year | PPG | RPG |
| --- | --- | --- | --- | --- |
| G Cassius Winston | 6-1 | Senior | 18.2 | 2.4 |
| G Rocket Watts | 6-2 | Freshman | 7.7 | 2.2 |
| G Aaron Henry | 6-6 | Sophomore | 9.5 | 4.3 |
| F Malik Hall | 6-7 | Freshman | 4.5 | 3.4 |
| F Xavier Tillman | 6-8 | Junior | 13.7 | 10.3 |
Time, TV, radio: 5:30 p.m. Tuesday, FS1 (75), 1400.
Scouting: The Ohio State offense orbits around Kaleb Wesson, who checks in at 6-foot-9, 270 pounds. Besides leading the Buckeyes in scoring and rebounding, Wesson has proven to be a deft passer, dishing out 2.0 assists per game. Opposing defenses collapsing on him is a big reason Ohio State leads the Big Ten in three-point shooting percentage (.377).
Trending: Few programs dominate Husker hoops like Ohio State. The Buckeyes are 16-4 all-time against the Huskers, 10-2 since Nebraska joined the Big Ten and 9-1 in Columbus, Ohio, with the only defeat being a one-point loss in 2017. Ten of Ohio State's 16 wins in the series have been by double figures.
Forecasting: Nothing's going to be easy for Nebraska the rest of the way, but this one could be especially tough. Ohio State is desperate, having lost four games in a row, has a dominant big man and is playing at home. It's going to take Nebraska's best performance of the season just to have a chance.
Be the first to know
Get local news delivered to your inbox!