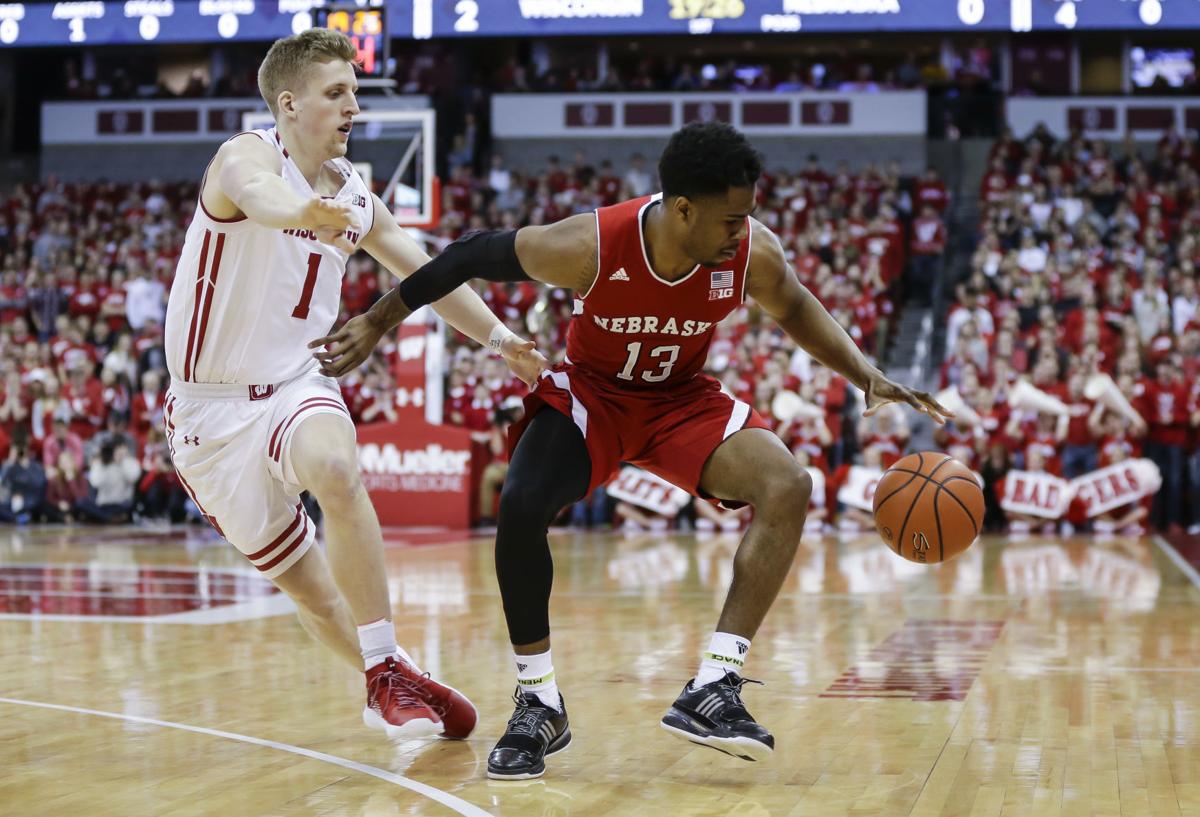 Indiana (16-12, 9-7 Big Ten)
Player | Ht. | Yr. | PPG | RPG
G Devonte Green | 6-3 | So. | 8.0 | 2.1
G Robert Johnson | 6-3 | Sr. | 13.9 | 4.5
G Zach McRoberts | 6-6 | Jr. | 2.6 | 3.3
F Freddie McSwain Jr. | 6-6 | Sr. | 4.1 | 4.6
F Juwan Morgan | 6-8 | Jr. | 16.6 | 7.3
Morgan. The junior has blossomed into one of the Big Ten's most reliable players, increasing his scoring average by nearly nine points per game over last season. Indiana's offense runs through him.
Nebraska (20-9, 11-5 Big Ten)
Player | Ht. | Yr. | PPG | RPG
G Glynn Watson | 6-0 | Jr. | 10.6 | 3.3
G James Palmer | 6-6 | Jr. | 17.6 | 4.5
G Anton Gill | 6-3 | Sr. | 8.3 | 1.9
F Isaac Copeland | 6-9 | Jr. | 13.0 | 6.2
F Isaiah Roby | 6-8 | So. | 8.1 | 6.0
Gill. With Glynn Watson struggling offensively, Nebraska needs more from its senior shooting guard. Gill is 12-for-46 (26 percent) from three-point range since entering the starting lineup Jan. 15 in Nebraska's first game against Illinois.
1. Glynn Watson spent extra time after Monday's practice working on his jumper as the junior works to free himself from the worst slump of his career. Watson is 3-for-21 from the field over his past two games and went 1-for-9 against Illinois.
Nebraska coach Tim Miles said he and Watson discovered a mechanical flaw in Watson's jump shot during film study. The coach also said he wants Watson to take "good" twos and work harder to get fouled and get to the free-throw line.
"We're not going to divorce him when things are bad and marry him when they're good again," Miles said. "He's our guy and we're going to roll with him."
2. Sophomore forward Isaiah Roby joined rare company Sunday and is close to becoming part of another exclusive club. His 14-point, 10-rebound performance against Illinois gave him his third consecutive double-double. Roby is the first Husker with three double-doubles in a row since Aleks Maric had five straight in 2007-08.
And with three more assists, Roby will become just the third Husker with 50 blocked shots and 50 assists in a season. The other three are Rich King; Venson Hamilton, who accomplished the feat twice; and Aleks Maric.
3. Nebraska and Indiana may have gone longer between games against each other than any other opponents in the Big Ten. The teams opened the Big Ten season last year in Bloomington in their only meeting of 2016-17. Their only meeting this season comes in the second-to-last game of the year.