OMAHA — This wasn't 38-8.
That infamous 2013 Nebraska-Creighton game, when the Bluejays roared to a 38-8 lead 13 minutes into the game, featured a Husker squad with players familiar with each other, with NU's coaching staff, with the intensity of the in-state rivalry.
On a December Saturday in 2019, Nebraska's rebuilt basketball program got an education in what that rivalry means to the other side, as Creighton dominated the game's opening 16 minutes and cruised to a 95-76 win at the CHI Health Center Omaha.
A 10-0 Nebraska run to end the game turned the 19-point final margin into just the fourth largest margin of victory for the Bluejays in the 53-game history between the teams. The Huskers outscored the Bluejays 54-47 in the second half.
But, it was a rout from the start. 
Nebraska missed its first seven shots while Creighton hit a pair of three-pointers in its first three possessions. The Jays' Damien Jefferson, who came into the game 1-for-15 from three-point range, hit two from long-distance in the opening minutes, and Creighton led 10-0 before Nebraska got on the board. NU misfired on 24 of its first 27 shot attempts while falling behind 42-11.
A few months ago, it seemed Thorir Thorbjarnarson might be on his way out of the Nebraska men's basketball program as Fred Hoiberg and his coa…
Nebraska coach Fred Hoiberg wasn't sure if his team was overwhelmed by the stage. But it was clear which team was more locked into its game plan.
"Give Creighton credit. They obviously came out and threw the first punch, and the second, third and fourth punches as well. And we just didn't handle it well. And again, we've talked about it a lot with this group — we've got to find a way to battle through the tough times," Hoiberg said. "We've got players that, we've got to find a way to learn from it and be better the next time we step on the floor. We're going to have to have a great week (of practice) heading into another tough environment Friday at Indiana. 
"We've got a heck of a stretch that we're going through right now, and we've got to find a way to compete better."
Creighton led 20-4 eight minutes into the game. It was 27-4 a couple of minutes later. In a score reminiscent of the 2013 game, it was 37-7 with 6:10 still to play in the opening 20 minutes.
At one point, Hoiberg called timeouts 26 seconds apart. After the second, which came after the Huskers didn't execute in the half court on offense and got beat in transition going the other way, Hoiberg threw his hands in the air as his players came to the sideline.
"I wanted to take eight more on the next eight possessions, but I didn't have them," Hoiberg quipped. "You only get five."
When Cam Mack made NU's first free throw with about five minutes left in the half, the Creighton student section was quick to mock him and the Huskers with a round of applause.
Nebraska didn't score on consecutive possessions until 3:23 remained in the first half, and those two buckets only cut Creighton's lead to 42-14.
And it took NU hitting five of its last seven shots of the half to edge its made field-goal total (eight) past its turnover total (six).
Haanif Cheatham led Nebraska (4-5) with 14 points and five rebounds. Thorir Thorbjarnarson and Cam Mack each scored 12, while Matej Kavas had 11 and Jervay Green scored 10 to go with six rebounds.
Marcus Zegarowski led Creighton (7-2) with 30 points. Ty-Shon Alexander added 22 for the Jays, who hit 13 three-pointers.
"When they built such a big lead, in the second half we were digging ourselves out of a hole. I think it got to the point that we didn't start playing more and more together until we were in that hole," Thorbjarnarson said. "And we've got to get better at that. We have to come prepared right out of the gate and throw the first punch ourselves. And I think that's why we were able to play better in the second half."
Creighton vs. Nebraska, 12.7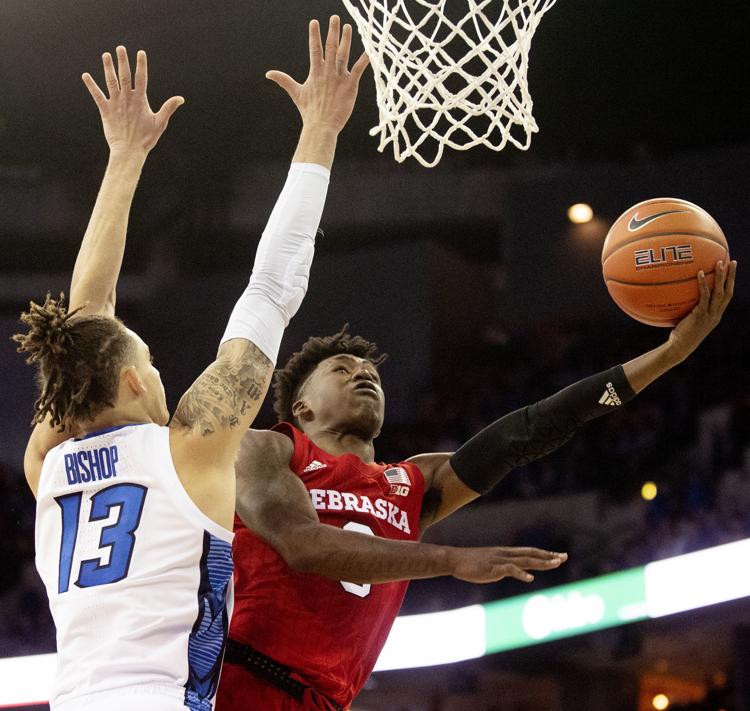 Creighton vs. Nebraska, 12.7
Creighton vs. Nebraska, 12.7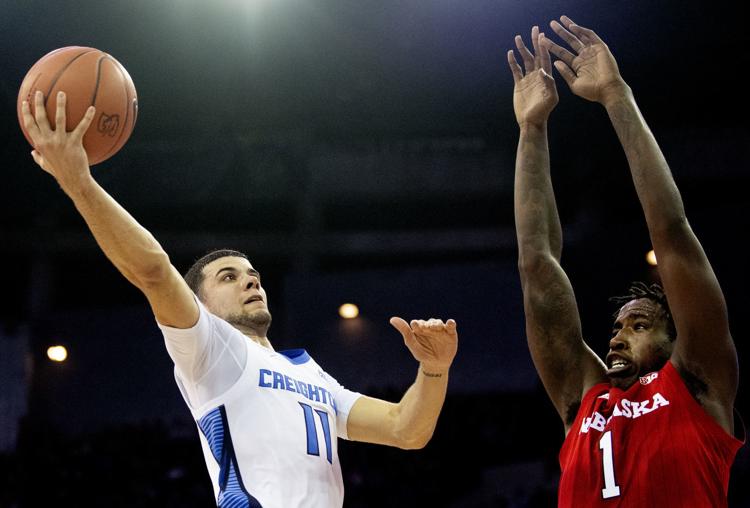 Creighton vs. Nebraska, 12.7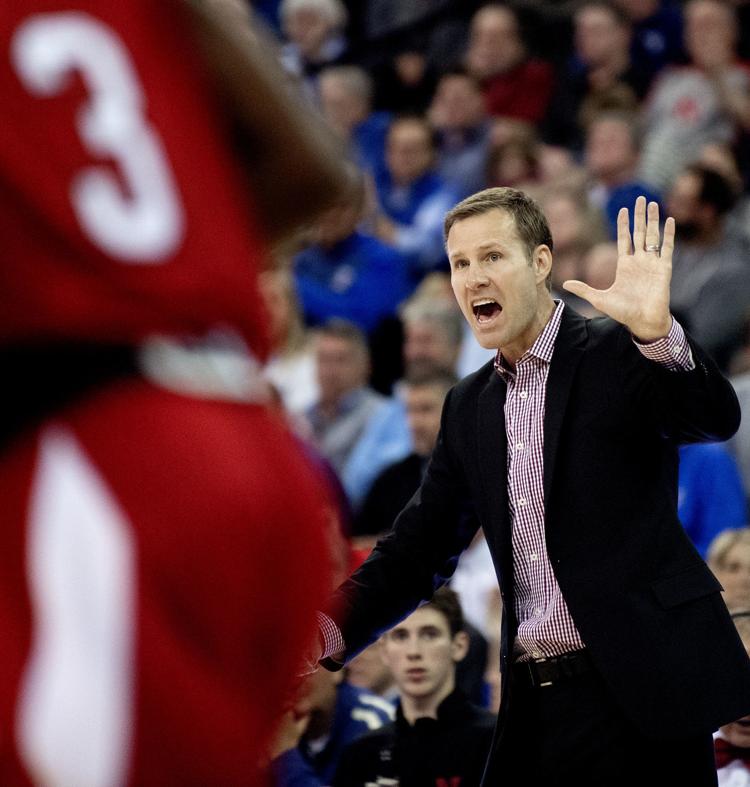 Creighton vs. Nebraska, 12.7
Creighton vs. Nebraska, 12.7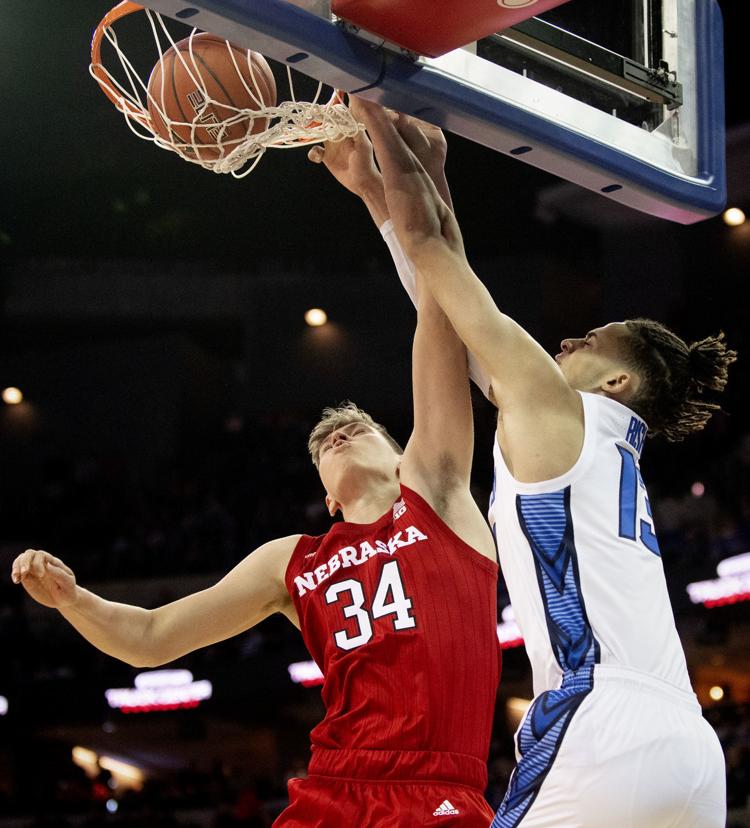 Creighton vs. Nebraska, 12.7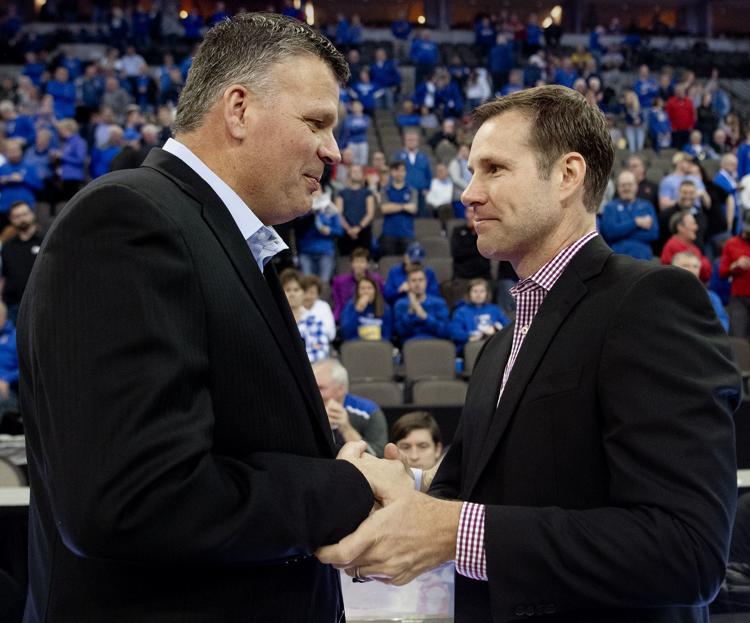 Creighton vs. Nebraska, 12.7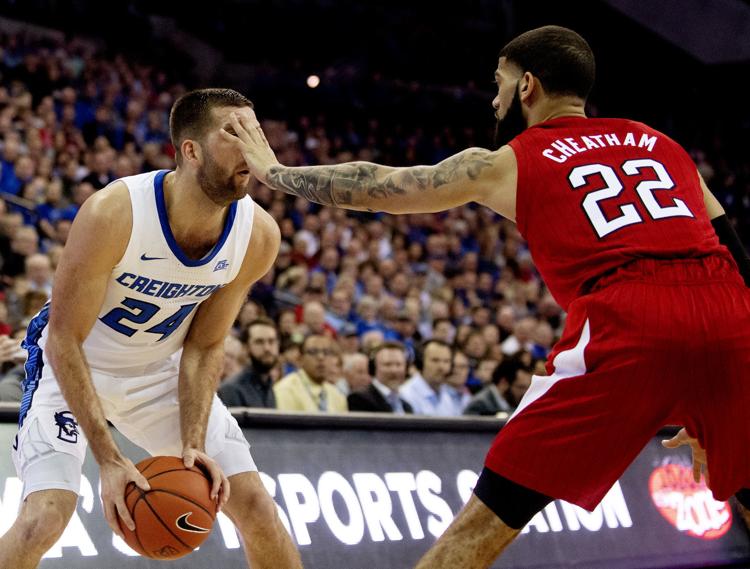 Creighton vs. Nebraska, 12.7
Creighton vs. Nebraska, 12.7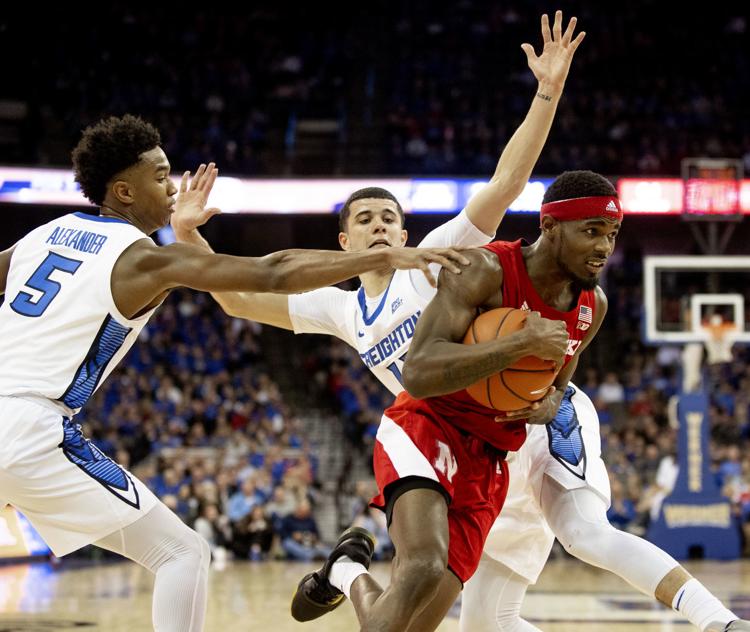 Creighton vs. Nebraska, 12.7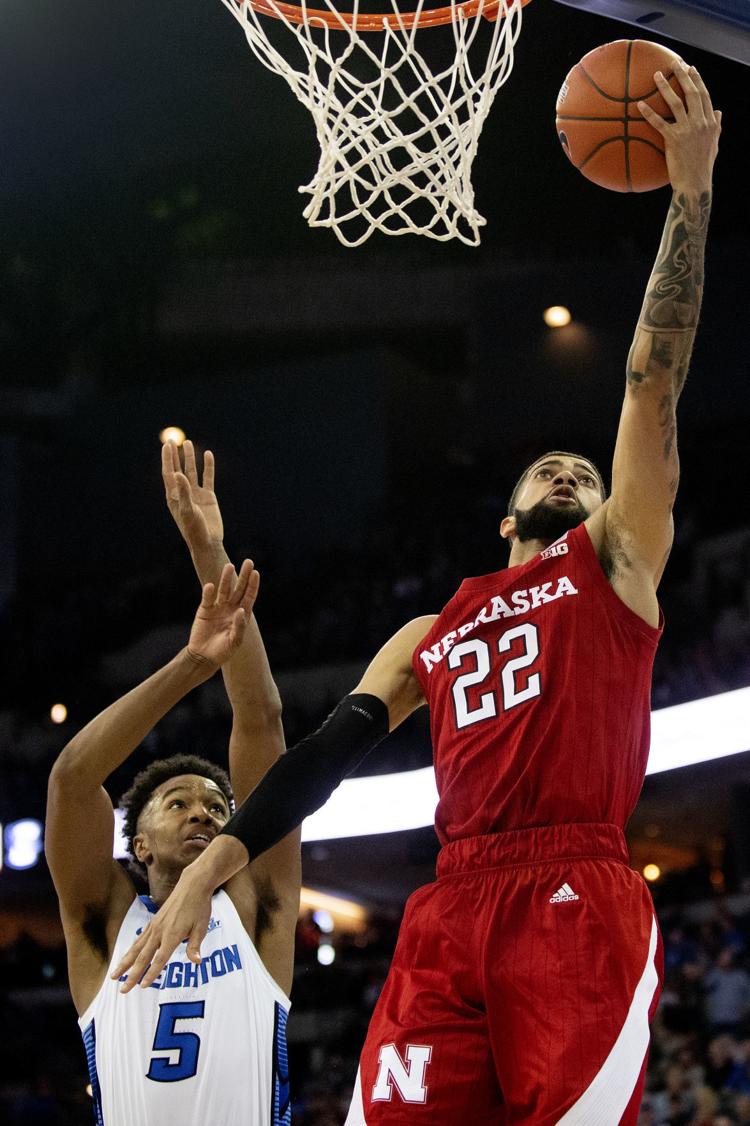 Creighton vs. Nebraska, 12.7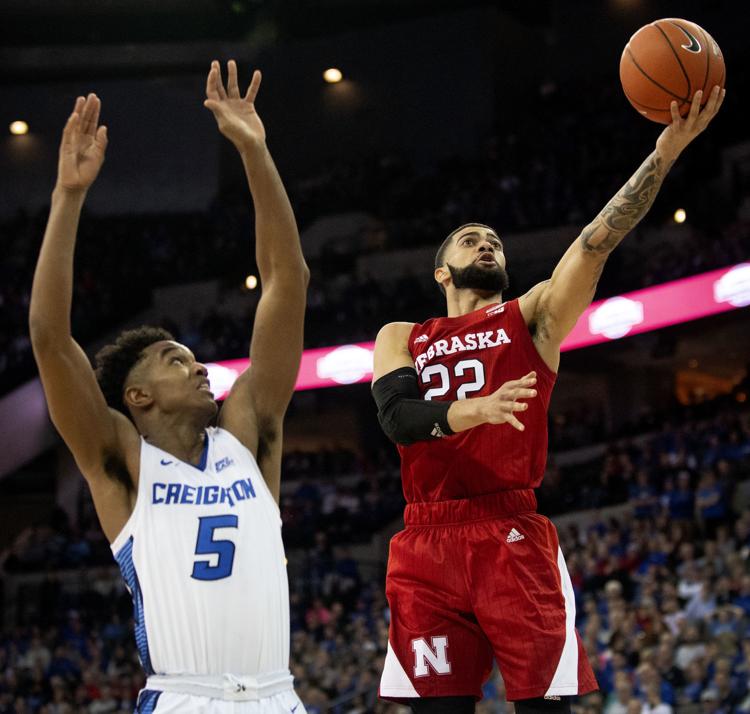 Creighton vs. Nebraska, 12.7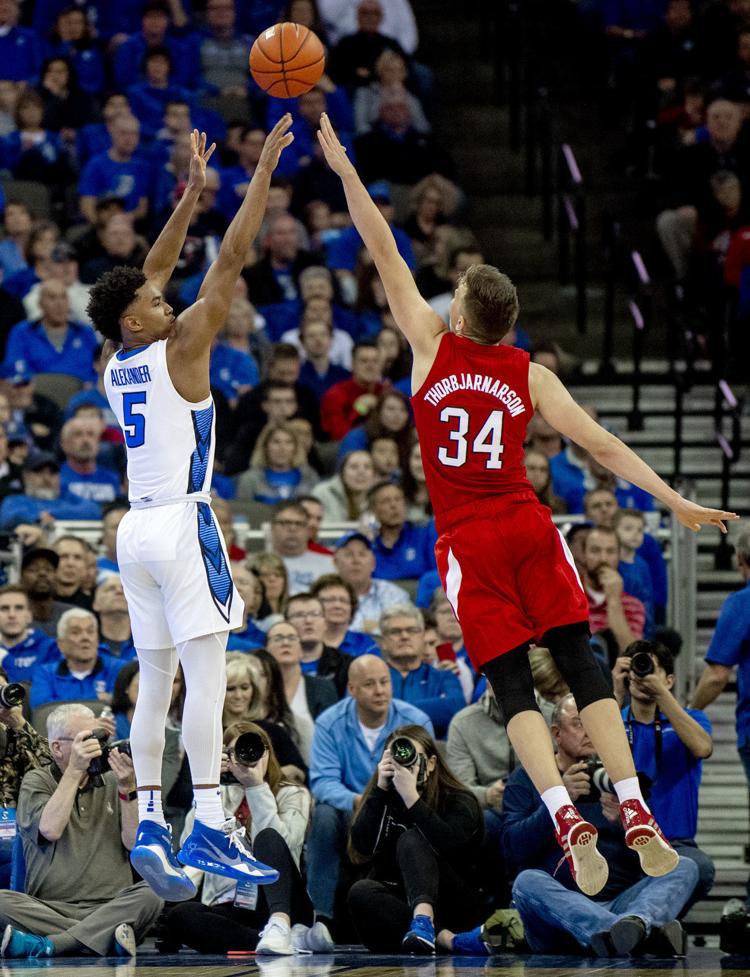 Creighton vs. Nebraska, 12.7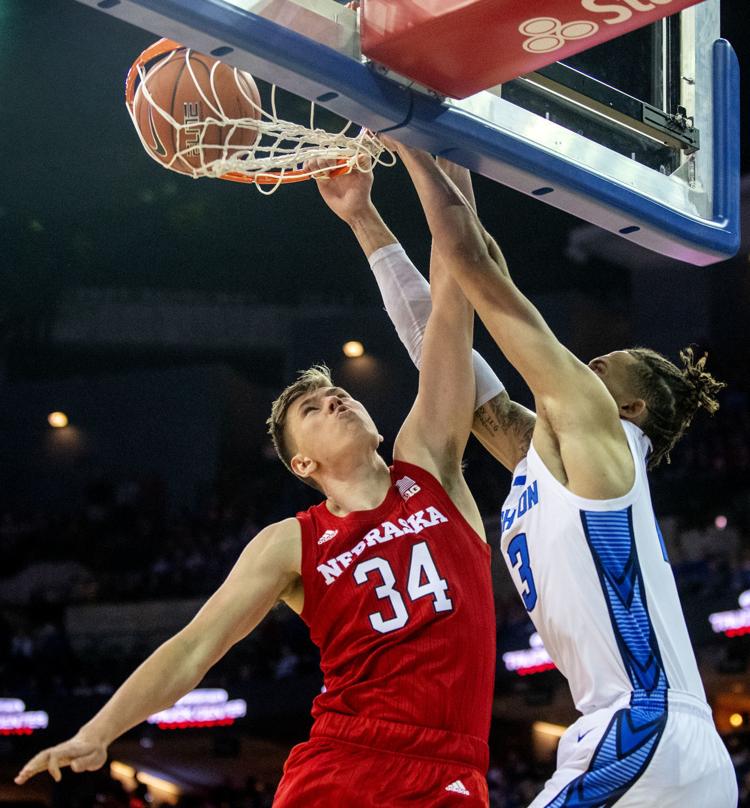 Creighton vs. Nebraska, 12.7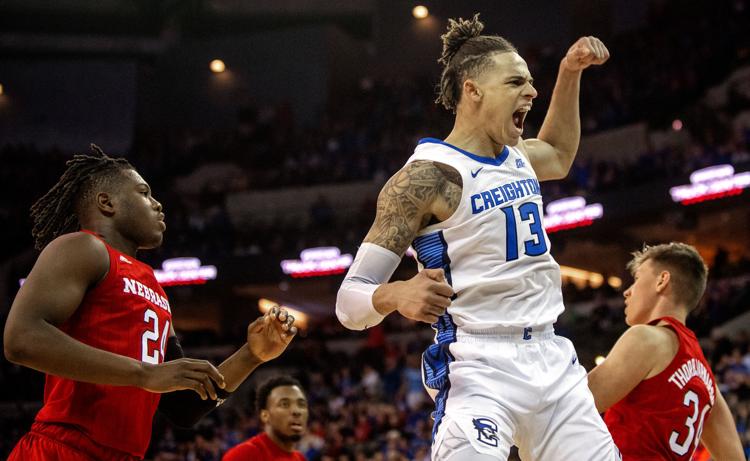 Be the first to know
Get local news delivered to your inbox!