It happened again to the Nebraska men's basketball team.
The Huskers were in it against No. 9 Wisconsin, leading the Badgers 33-32 with 14:23 left in the game in the Big Ten opener for both squads.
What followed was a 16-0 Wisconsin run and an 8-plus-minute Nebraska scoring drought as the Badgers downed NU 67-53 Tuesday at the Kohl Center in Madison, Wisconsin.
Nebraska (4-4) was in similar position in each of its previous three losses. 
The Huskers led Nevada by 10 with 9:34 left. They led Georgia Tech by four with 10:54 left. NU trailed Creighton by four with 14:42 left.
In each of those losses, Nebraska's energy level fell as shots stopped going in.
That wasn't the concern Tuesday as NU coach Fred Hoiberg praised his team's effort. Nebraska's shots didn't fall with any consistency against the Badgers, but Wisconsin (7-1), with one of the most efficient offenses in the nation, finally got going, and the Huskers couldn't keep up.
"I told the guys, I think we're close," Hoiberg said. "We're going to start making shots. We've got too good of shooters on our team to continue to shoot the percentages we are."
After Tuesday's game, Nebraska ranked 193rd nationally and 12th in the Big Ten in field goal percentage, 238th nationally (12th in the Big Ten) in free throw percentage and 197th nationally (13th in the Big Ten) in three-point field goal percentage.
The Huskers shot 33% from the floor Tuesday, and just 29% from three point range. There were more missed free throws — NU was 9-for-17 at the line while Wisconsin was 15-for-15.
On a night when NU's defense was more than good enough — Wisconsin shot 40% from the floor while missing 15 of its first 16 shots and scoring just three points in the first 11-plus minutes of the game — the Huskers' shots, once again, wouldn't fall.
It led to Nebraska's 17th consecutive road loss in Big Ten games, dating back to the 2018-19 season.
"We just need to take the lid off the rim and knock down some shots. And I'm confident we've got the guys in that locker room that can make that happen," Hoiberg said. "But playing this team, in this type of game on the road, I was proud of them. I was proud of the way they came out and played with the intensity that they played with for 40 minutes."
Wisconsin was coming off an 85-48 blowout of then-No. 23 Louisville, the Badgers' most lopsided victory over a top-25 team in program history. The Badgers as of Tuesday were the only team in the country to rank in the top 10 nationally in both offensive and defensive efficiency, according to KenPom's metrics.
But there Nebraska was, with a 21-11 first-half lead, late in the first half.
"Every time we step on that floor, we have the utmost confidence to come out of there with a victory. But we know as we get into Big Ten play and face better competition each game out, we're going to have to play the full 40 minutes," NU guard Dalano Banton said. "But we feel like we're getting closer, and it showed tonight. We've just got to piece that 8 minutes together where we don't make a shot, and fight it through on the defensive end."
Banton led NU with 15 points, eight rebounds and four assists. Teddy Allen scored 11 points while battling foul trouble, while Trey McGowens had 10 points and six rebounds, including a pull-up three-pointer to give NU its final lead at 33-32.
Brad Davison led four Wisconsin players in double figures with 15 points. Micah Potter had a double-double, finishing with 10 points and 11 rebounds.
Photos: Huskers falter late in loss to Wisconsin in Big Ten opener
Nebraska vs. Wisconsin, 12.22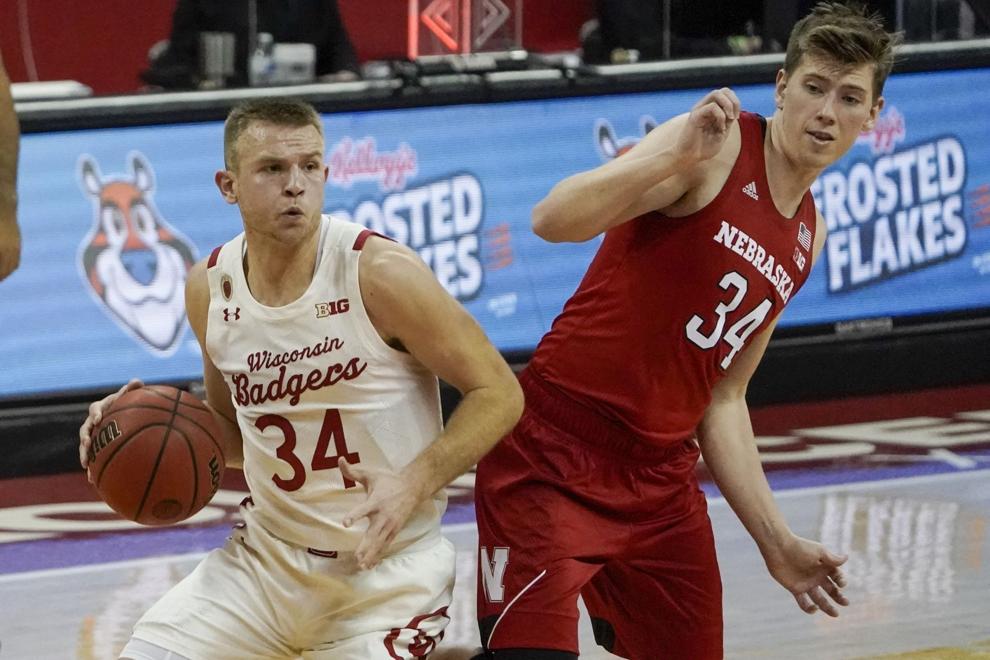 Nebraska vs. Wisconsin, 12.22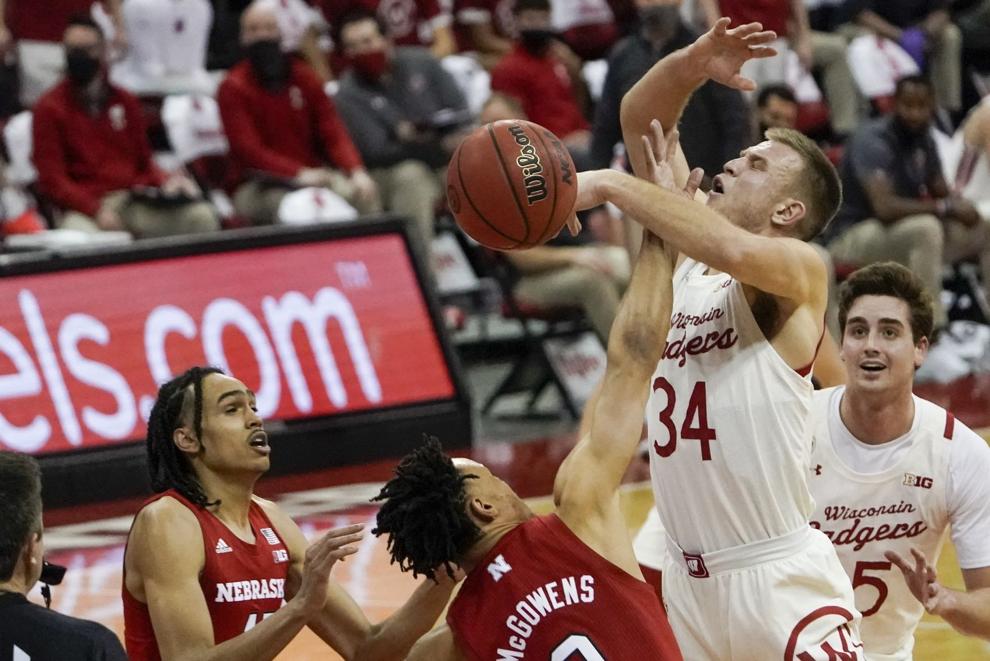 Nebraska vs. Wisconsin, 12.22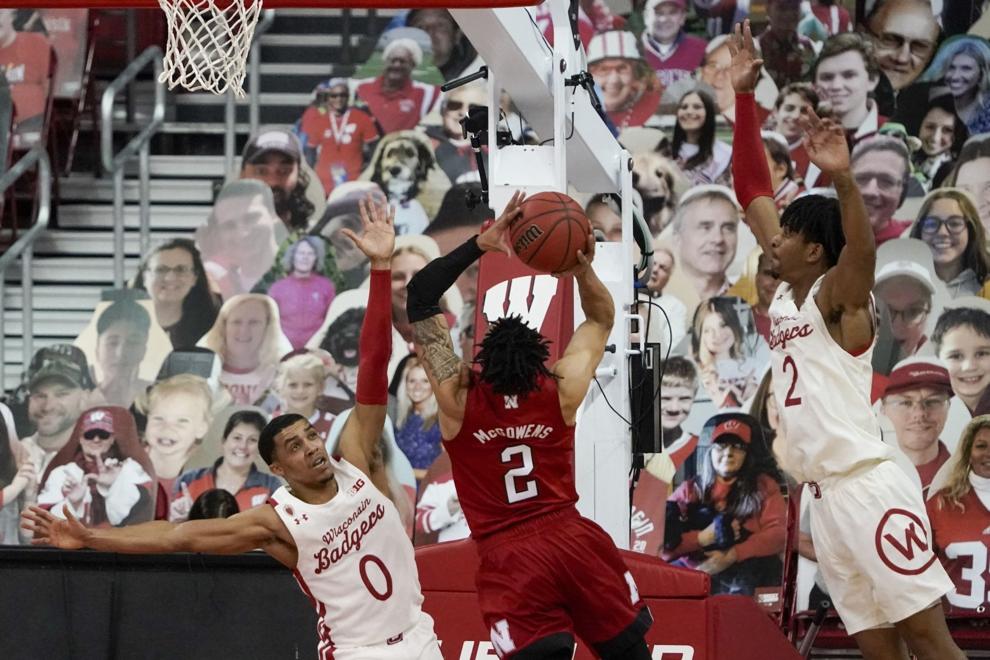 Nebraska vs. Wisconsin, 12.22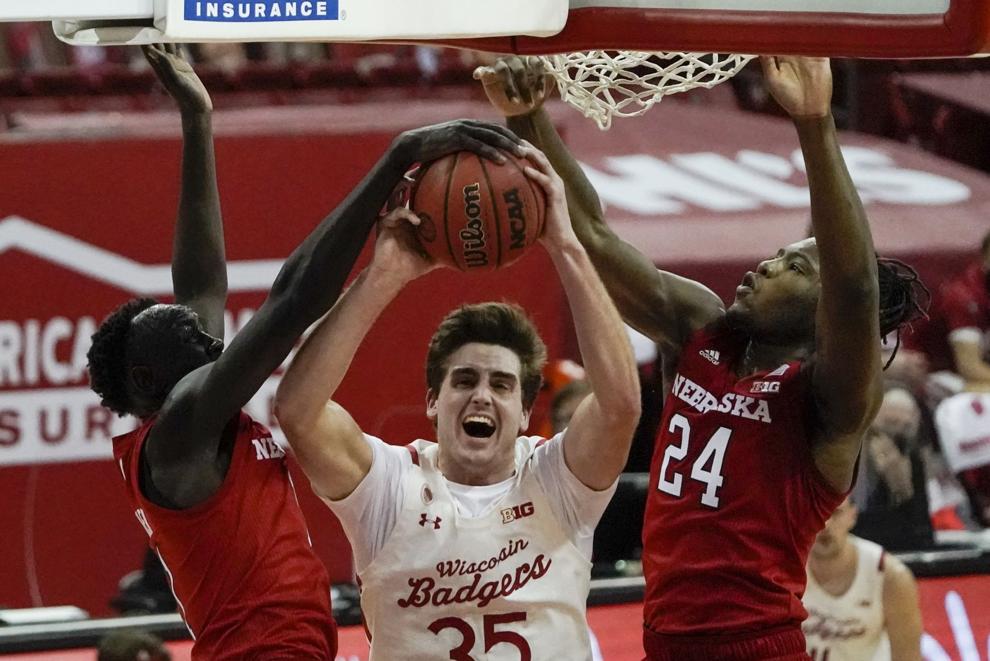 Nebraska vs. Wisconsin, 12.22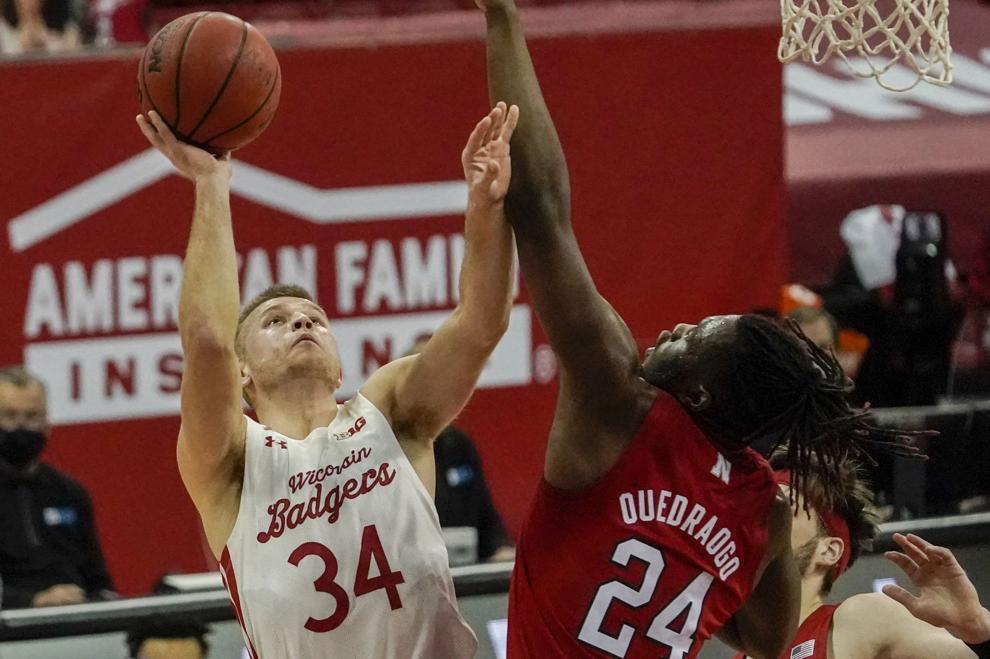 Nebraska vs. Wisconsin, 12.22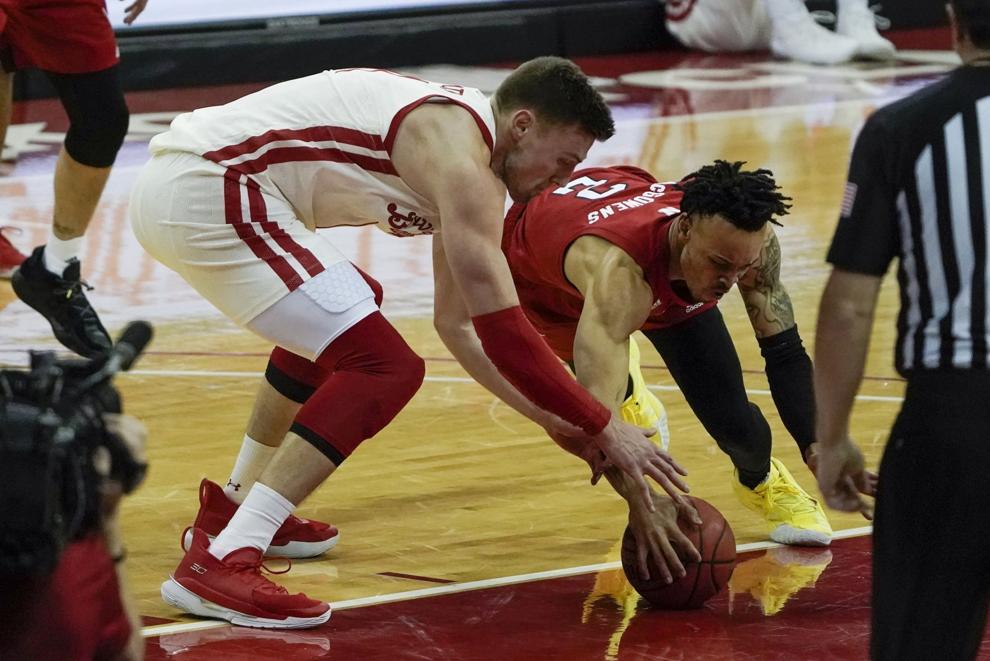 Nebraska vs. Wisconsin, 12.22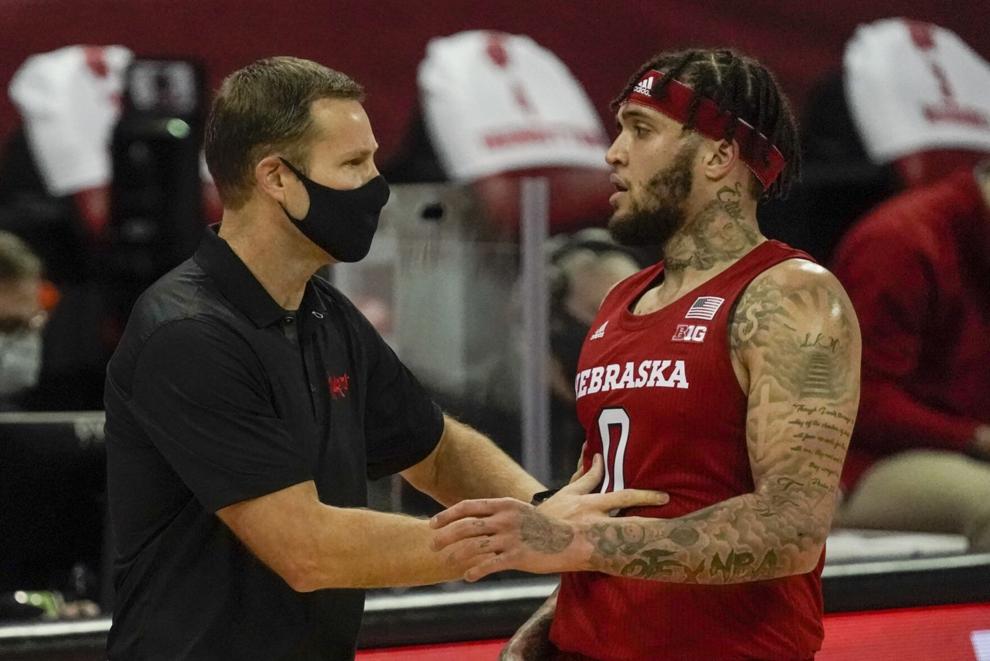 Nebraska vs. Wisconsin, 12.22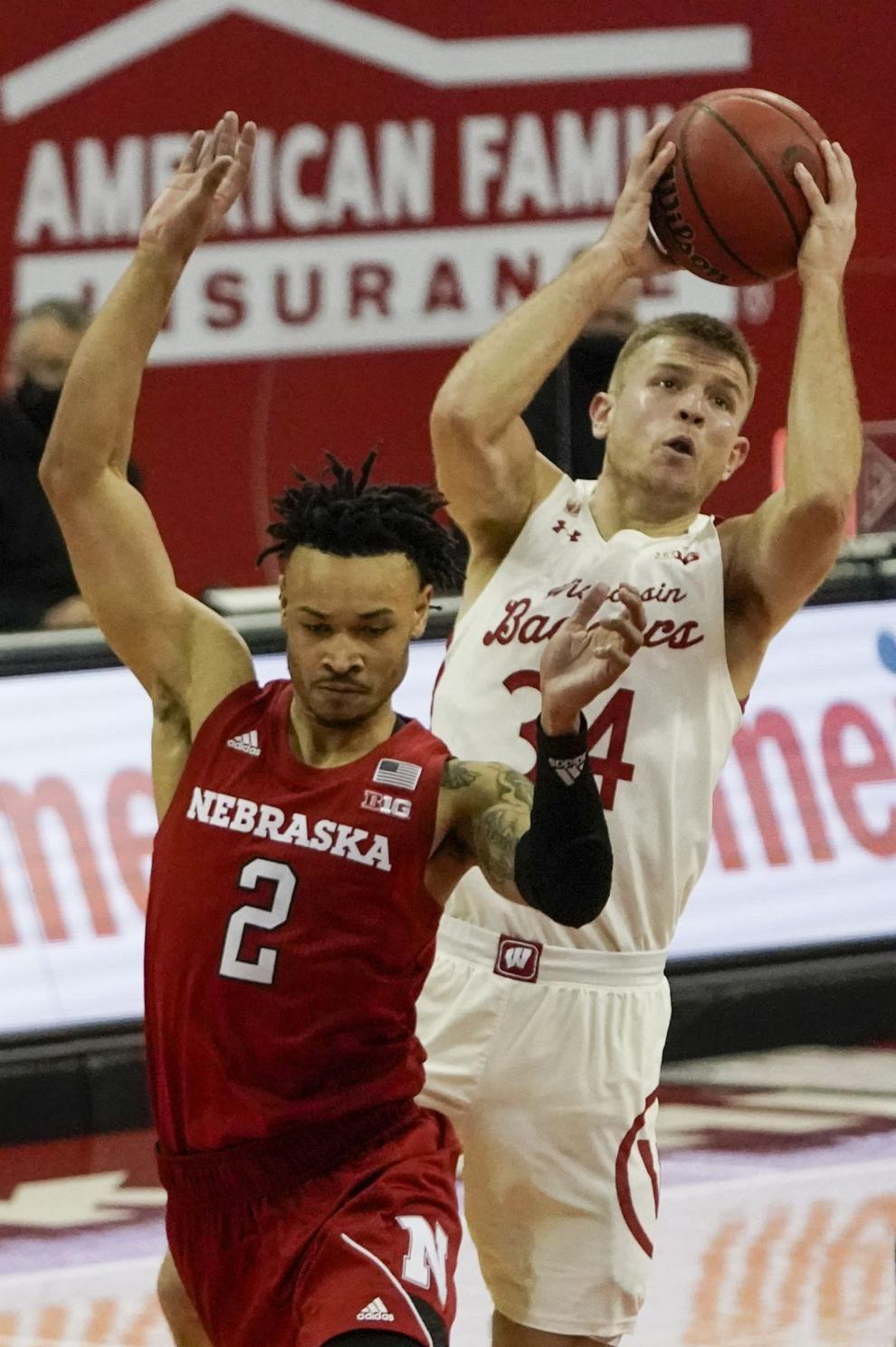 Nebraska vs. Wisconsin, 12.22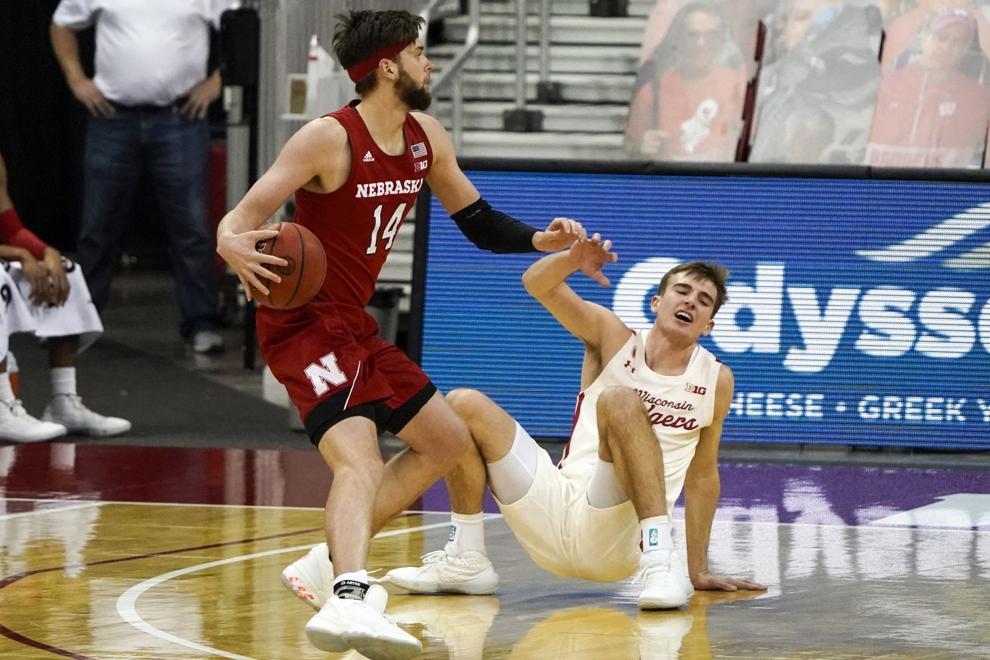 Nebraska vs. Wisconsin, 12.22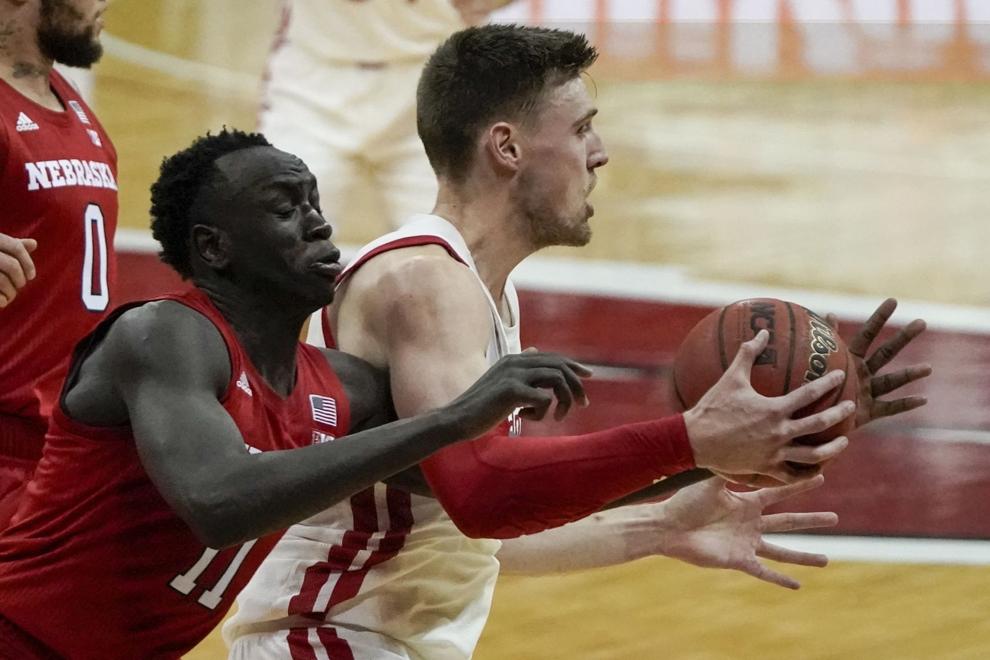 Nebraska vs. Wisconsin, 12.22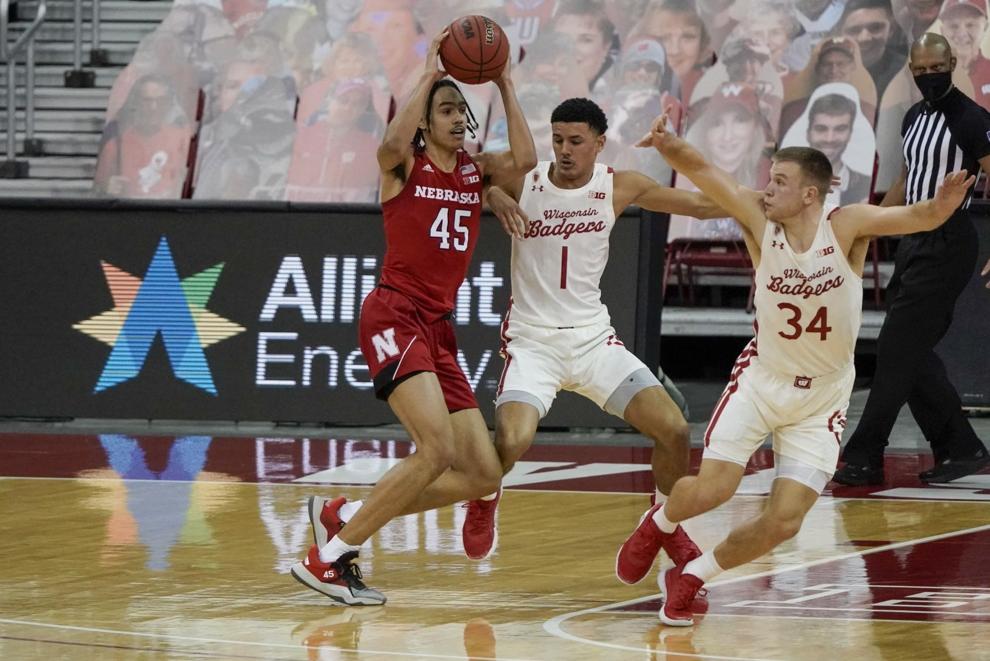 Nebraska vs. Wisconsin, 12.22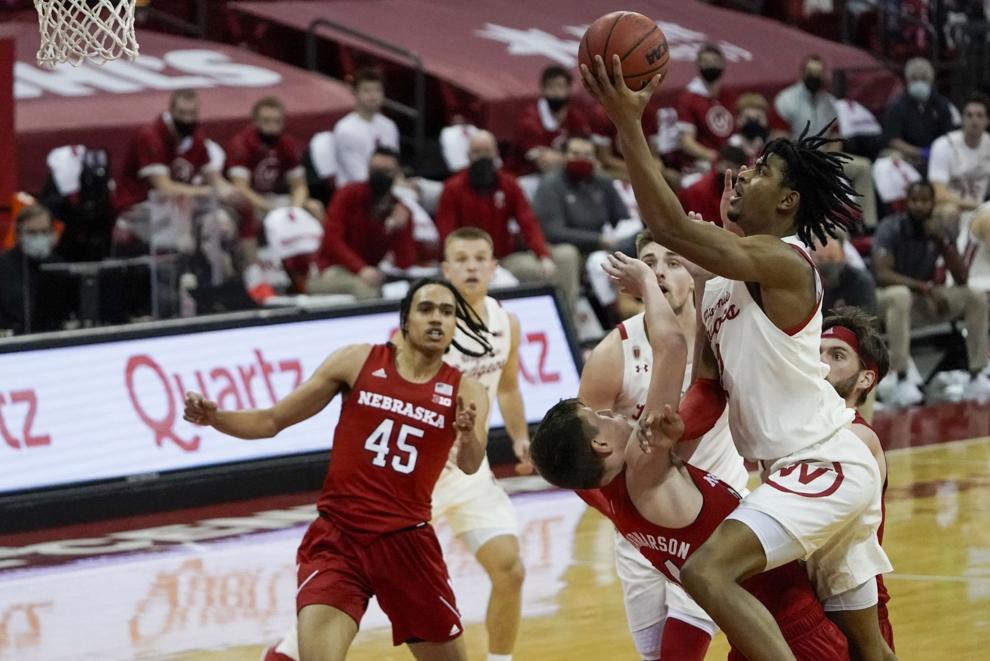 Nebraska vs. Wisconsin, 12.22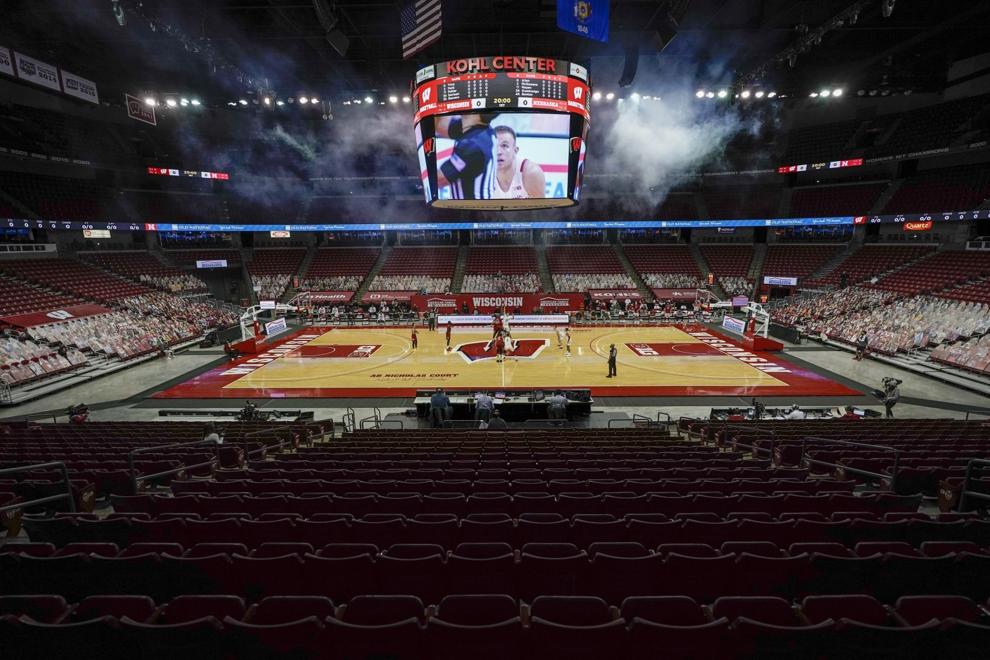 Nebraska vs. Wisconsin, 12.22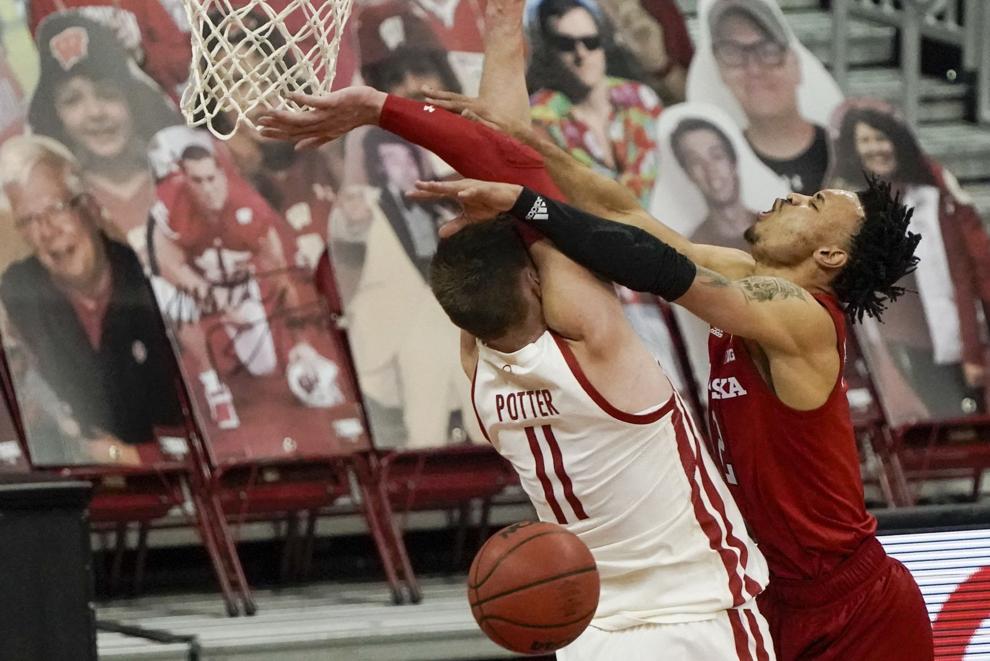 Nebraska vs. Wisconsin, 12.22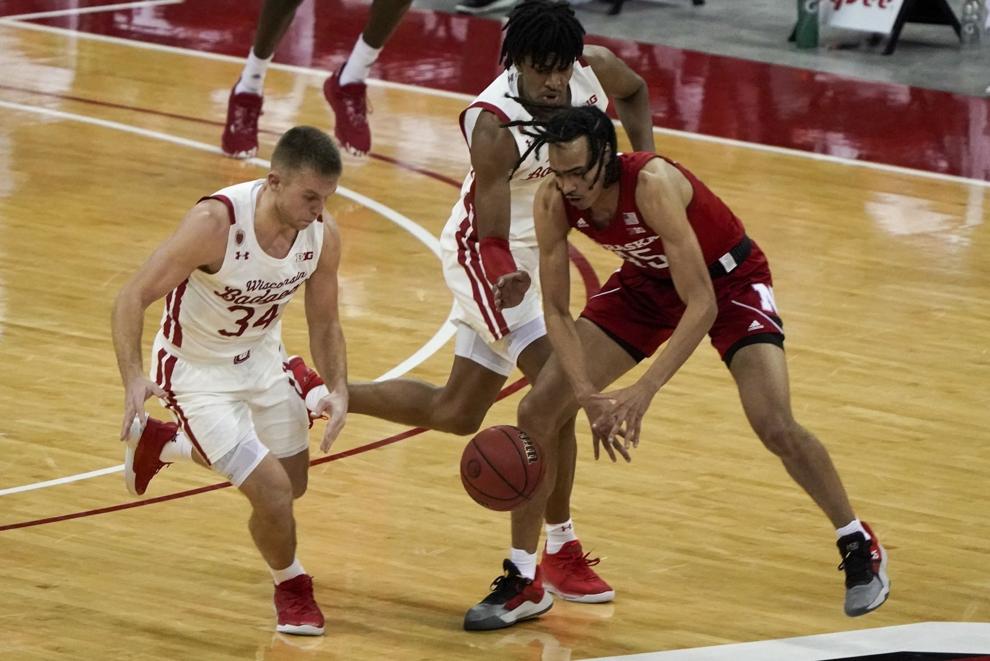 Nebraska vs. Wisconsin, 12.22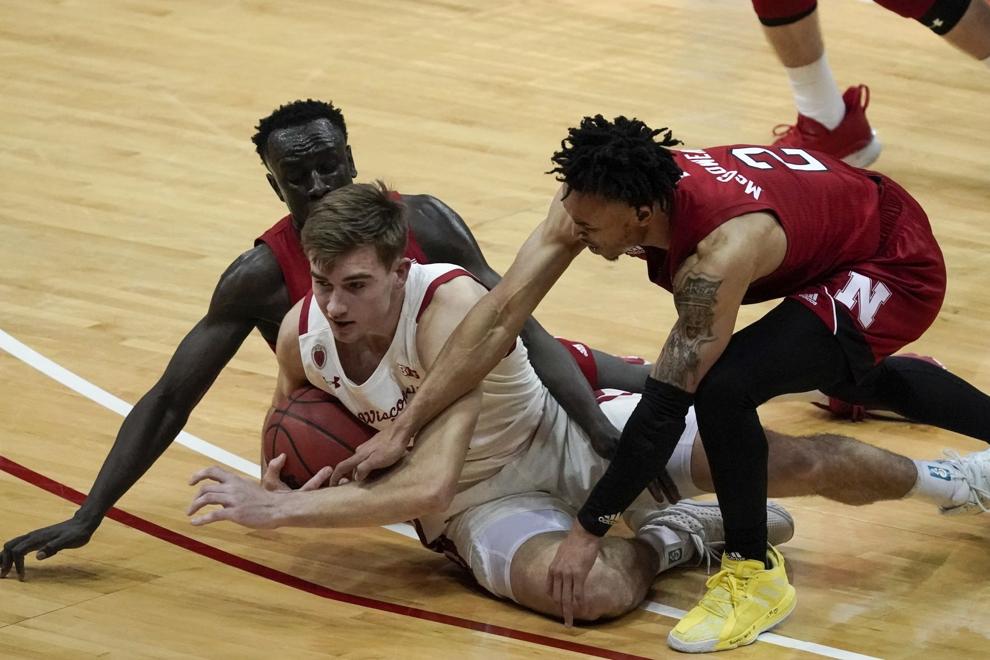 Nebraska vs. Wisconsin, 12.22
Nebraska vs. Wisconsin, 12.22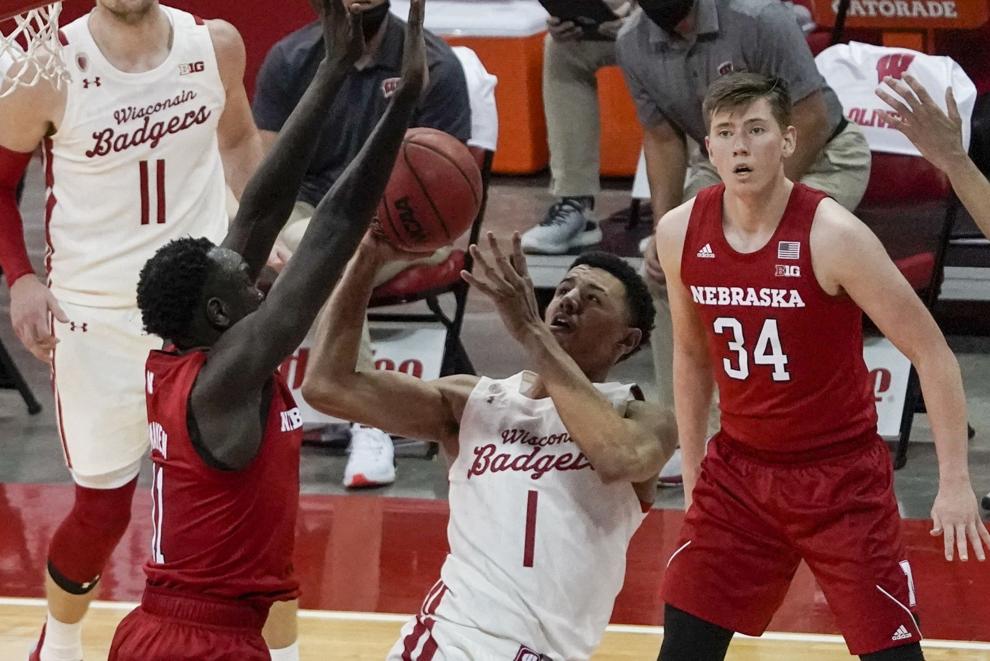 Nebraska vs. Wisconsin, 12.22