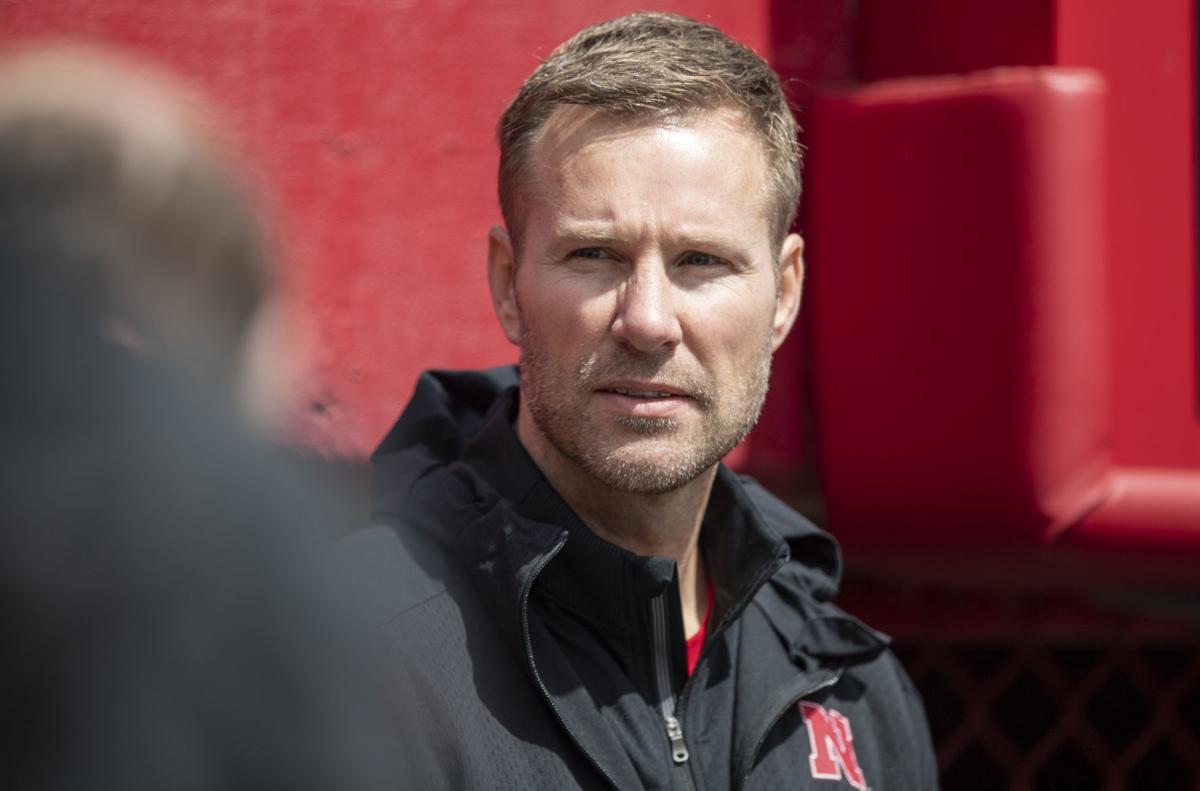 Fred Hoiberg's shiny new offense will be fun to watch and all that, but what happens away from the court before the new-look Nebraska men's basketball team is unveiled will be just as important as what goes on between the lines.
That was one of the main takeaways from a Tuesday afternoon conversation between the coach and the Lincoln Journal Star in Hoiberg's office overlooking NU's practice court in the Hendricks training facility.
Before they can worry about taking on the Michigan States and the Wisconsins of the world, the Huskers first have to mesh with each other. That happens in the workouts where no one is watching, and on an August trip to Italy that will be a long way from playing in front of 15,000 at Pinnacle Bank Arena.
Hoiberg used a story from his playing days to illustrate his point. In 2004, Hoiberg and the Minnesota Timberwolves earned the top seed in the Western Conference before losing to the Los Angeles Lakers in the conference finals.
"I look back on my playing days, the best team, as far as from a chemistry standpoint, was the year we went to the Western Conference Finals. That was (Kevin) Garnett and (Latrell) Sprewell, (Sam) Cassell, (Wally) Szczerbiak, we had a really good team," Hoiberg said. "Lost in the Western Conference Finals, brought back the exact same team the next year, we didn't have that chemistry, and we missed the playoffs."
Hoiberg said that 2004-05 team hit some adversity early in the season and couldn't find its chemistry again until late in the year. Talent helps, certainly, but that talent has to mesh.
You have free articles remaining.
"It's so important to have that chemistry," Hoiberg said. "I think you're able to compete and play against maybe more talented teams when you have that chemistry."
In that regard, the coming week is an important one for NU. Four players — and guys that could end up playing large roles this season — are set to arrive this weekend ahead of the July 12 start of second session of summer workouts: graduate transfers Haanif Cheatham and Matej Kavas, juco guard Cam Mack and Nevada transfer Shamiel Stevenson.
The addition of those four will give the Huskers nearly their full allotment of players for next month's tour of Italy set for Aug. 3-13.
The only player who won't make it to Lincoln before classes start in the fall is French freshman Yvan Ouedraogo, who is playing for the French national team in this year's FIBA U18 European championship.
Hoiberg said Ouedraogo will play for the French team in Greece before meeting up with Nebraska in Italy. He won't be able to play with NU on the tour, but he can start the process of meeting his teammates and getting to better know his coaches as NU plays four games overseas.
There's that chemistry thing again.
"I'm looking for the guys that are going to go out there and compete through the tough times. And with a young group, that's a lot of times where you see struggles," Hoiberg said. "When things are going well it's 'rah rah rah,' it's a lot of talk going on. But as soon as adversity hits, that's when you have a tendency of shutting down.
"So we're going to have to find a way to battle through those times. And I'm looking for the group that's going to be able to do that, that you can trust on the floor, especially in crunch time."