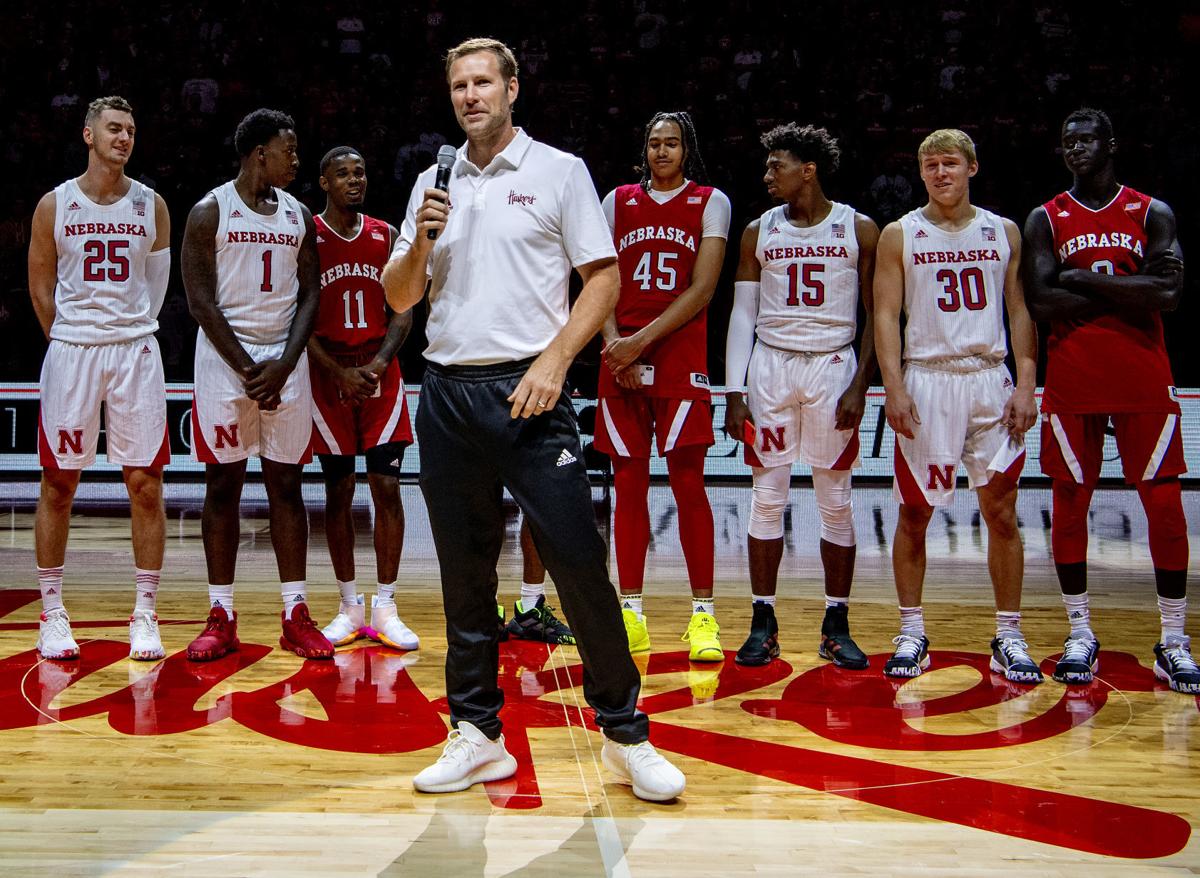 You only discover what a bidet is once in your life.
Jervay Green found out while being recorded by a Big Ten Network camera. That's just one of the highlights from a three-part special airing on BTN Monday night that details the Nebraska men's basketball team's trip to Italy in August.
Called "The B1G Trip: Nebraska Basketball In Italy", the three, 30-minute episodes will air consecutively beginning at 7 p.m. Monday night on BTN.
The idea to film a Big Ten team during its overseas trip had been percolating for a while, said Bill Friedman, a senior coordinating producer at BTN. Teams are allowed one overseas trip every four years, and Nebraska was one of multiple Big Ten schools that went to Italy over the summer.
And with the Huskers featuring a new coaching staff and a revamped roster, it seemed like the perfect time for BTN to put a plan in to motion.
"We've never done something like this, and obviously there are a lot more complexities with filming overseas than there are filming on a Big Ten campus," Friedman said recently. "And we decided, let's walk before we run, and decided to follow Nebraska. Obviously a great storyline with a new coach and a whole roster full of new players."
Nebraska was in Italy from Aug. 3-13, going 4-0 in four games on the trip and seeing the sites, from Florence to Lake Como.
But the planning on BTN's end started well before that.
"This is something we probably started strongly considering in June. A lot of pre-production planning in June and July," Friedman said. 
A BTN crew came to Lincoln and filmed one of Nebraska's workouts prior to the trip. Head coach Fred Hoiberg agreed to wear a microphone during much of the trip, including games. The shows will feature a combination of game footage and team sightseeing.
"I can't say enough about how much they were helpful in this whole process," Friedman said. "I give a lot of credit to Coach Hoiberg, the whole coaching staff. Luca Virgilio, the basketball ops guy, was indispensable, especially being a native Italian."
BTN has released a few clips from the show, including Green's bathroom discovery, assistant coach Doc Sadler driving a Ferrari and Hoiberg giving a passionate speech in the locker room at one of NU's games.
After the show's initial airing Monday night, Friedman said BTN plans to show the series several more times throughout the nonconference season. That could serve an important role in recruiting for Nebraska, and for a Husker fan base that can't get enough of its teams.
"It really shows the student-athlete experience — to be able to see people overseas, kind of a fish out of water, so to speak, in a foreign place, and how they have to come together as a team just to kind of get through the day," Friedman said. "And it's a really neat experience."
Be the first to know
Get local news delivered to your inbox!