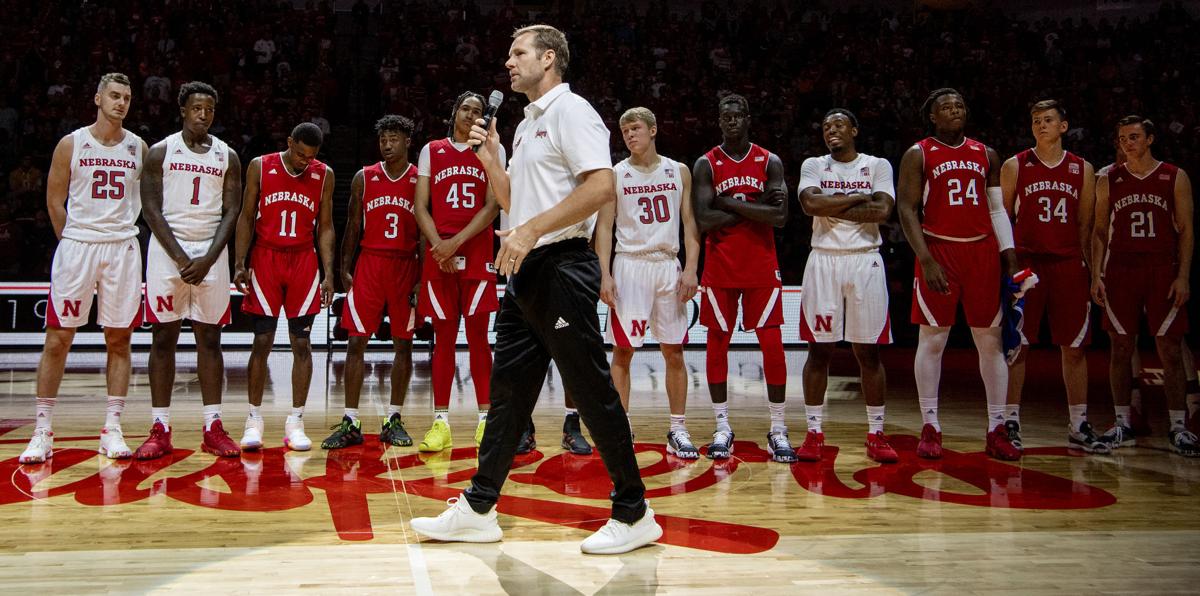 There are a lot of ways to look at Friday's Opening Night with Husker Hoops event, but Lat Mayen probably sums it up better than anyone.
"It's going to be fun, man," the junior forward said earlier this week.
The event will mark the first time in more than a year and a half that fans will be able to watch the Huskers in person at Pinnacle Bank Arena. The last time was March 1, 2020, when the men's team played its 2019-20 regular-season finale against Northwestern.
"It's just fun. Fun for the whole (state) of Nebraska and it's fun for us because of last year and not being able to have fans due to COVID, and actually not even being able to have Opening Night due to COVID," senior forward Derrick Walker said. "So just being able to play in front of our fans and show our fans that the season's here and we're ready."
The event begins at 7:30 p.m. with doors opening at 6:30, and will include scrimmages with both the men's and women's teams, along with introductions of both squads and remarks from men's coach Fred Hoiberg and women's coach Amy Williams. The event wraps up with a performance by rapper G Herbo beginning at 9:30.
The fun should be plentiful, with the Nebraska men introducing eight new scholarship players and a top-20 recruiting class that is the best the program has had dating to the start of the recruiting service era. Bryce McGowens, Wilhelm Breidenbach, Keisei Tominaga and a host of others will be the stars of the show, at least until G Herbo takes the stage.
But there will also be business for the Huskers to attend to. NU is hosting six recruits spread over the 2022 and 2023 recruiting classes for visits that will include Friday's pageantry and Saturday's football game against Northwestern.
It's a star-studded crew, both in terms of the names that will be in the building, and the actual stars attached to their names by the various recruiting services.
Five-stars Simeon Wilcher and Omaha Biliew will be the headliners, both ranking in the top 11 nationally in the 247Sports Composite rankings for the 2023 class. Wilcher, a guard and the younger brother of current Husker C.J. Wilcher, is ranked 11th in the country. Biliew, a 6-foot-8 forward, is ranked fifth.
Guard Chase Clemmons, another 2023 prospect and the cousin of brothers Trey and Bryce McGowens, will also be in Lincoln, as will three-star guard Trey Green, the fourth 2023 prospect.
A pair of names in the 2022 class, three-star guard Jamarques Lawrence and forward Denim Dawson, will also attend.
Nebraska's coaching staff can't speak specifically about recruits, but they can talk about the importance of days like Friday to building future Husker rosters.
"I think the biggest thing, anytime we have recruits on campus, is just to see the support they will have as a student-athlete at Nebraska," NU coach Fred Hoiberg said. "It's two of the biggest things that we talk about that are so important for these young kids — one is the facilities. I'm not sure there's better facilities, especially when the new project is completed, and also the fan base.
"If you have that support, you have that fan base that's there for you through good times and bad, it really shows well when you have these kids on campus."
The bells and whistles and rappers are nice, but Nebraska also has, on paper at least, one of its most talented rosters in years. Those players hold the key, Hoiberg said, in keeping NU's recruiting momentum going.
"I think your players are your biggest sellers of your program — how are they treated? How's the player development program? What's the style of play like?" Hoiberg said. "And I think our players can talk about that. I think that was a big thing Trey (McGowens) was able to talk to Bryce about through the recruiting process when he opened it up, was how he was treated and how he got better as a player."
That's the future. As for the present, the 2021-22 team appears ready to put last season's COVID-19 affected schedule well behind it.
"Me myself, I still haven't played in front of a crowd over here, so I'm really excited," Mayen said. "I can only imagine for some of the freshmen or the transfers coming in, but I'm really excited to see the fans out there and play in front of them and show what we've been working on the whole summer."
Meet the 2021-22 Nebraska men's basketball team
𝘾.𝙅. 𝙒𝙞𝙡𝙘𝙝𝙚𝙧
𝘼𝙡𝙤𝙣𝙯𝙤 𝙑𝙚𝙧𝙜𝙚 𝙅𝙧.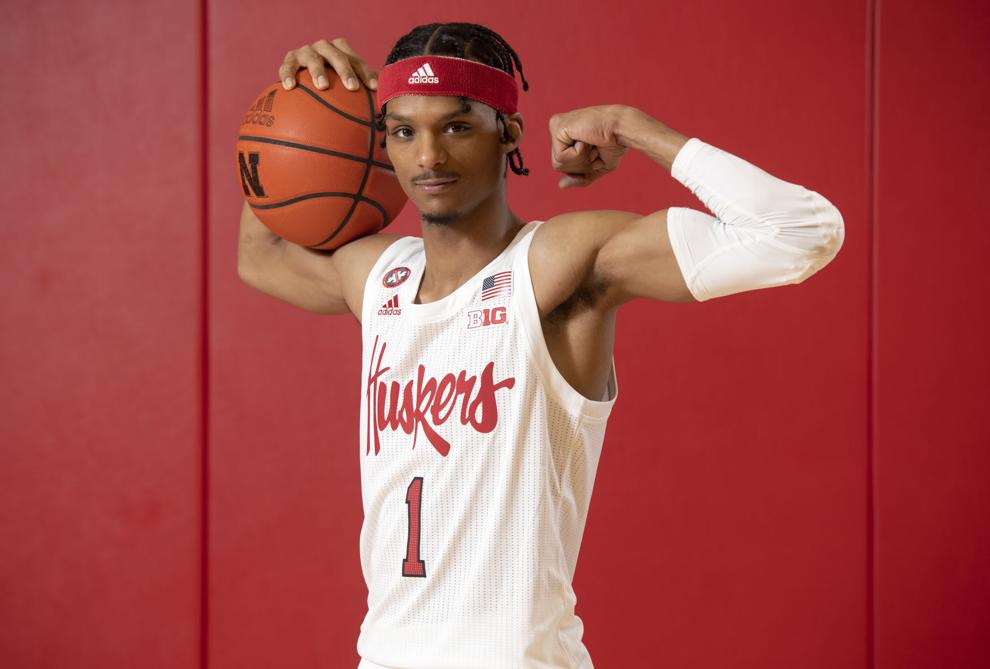 𝙏𝙧𝙚𝙮 𝙈𝙘𝙂𝙤𝙬𝙚𝙣𝙨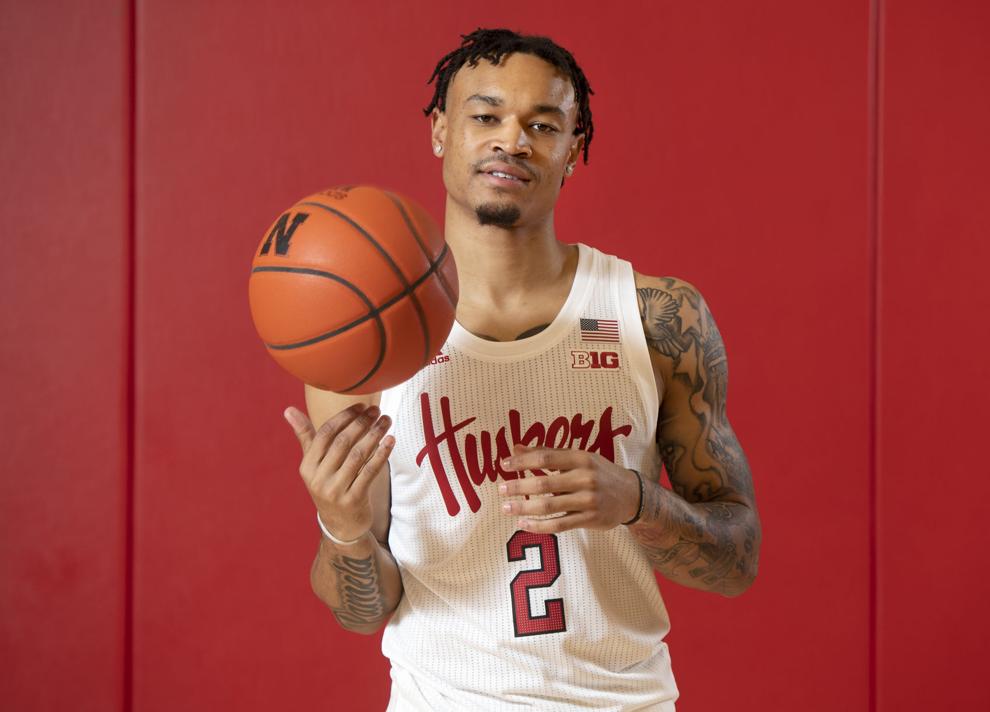 𝙌𝙪𝙖𝙧𝙖𝙣 𝙈𝙘𝙋𝙝𝙚𝙧𝙨𝙤𝙣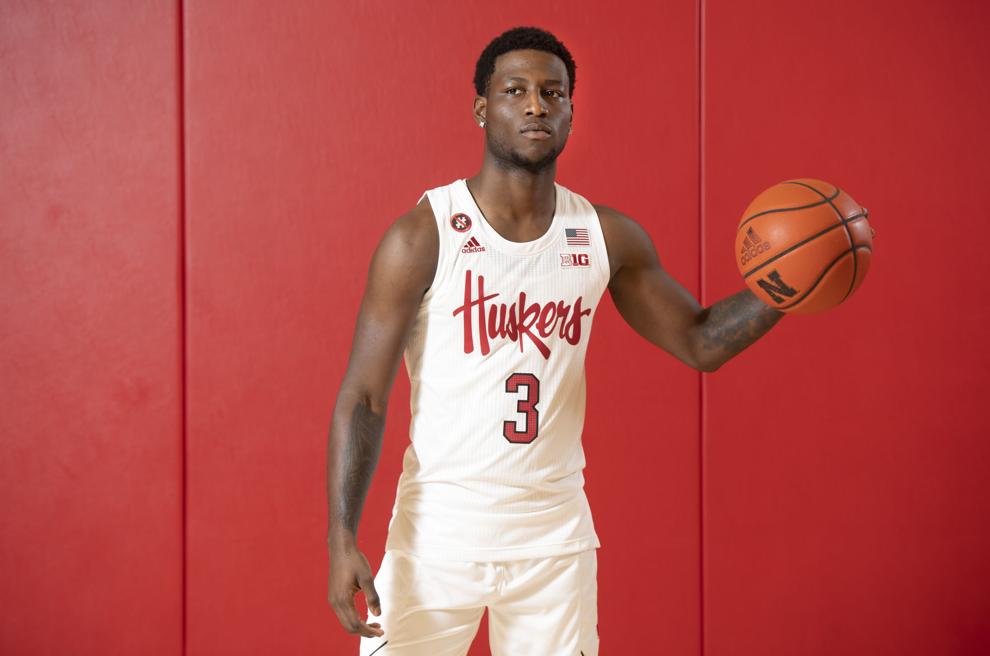 𝙅𝙖𝙘𝙠𝙨𝙤𝙣 𝘾𝙧𝙤𝙣𝙞𝙣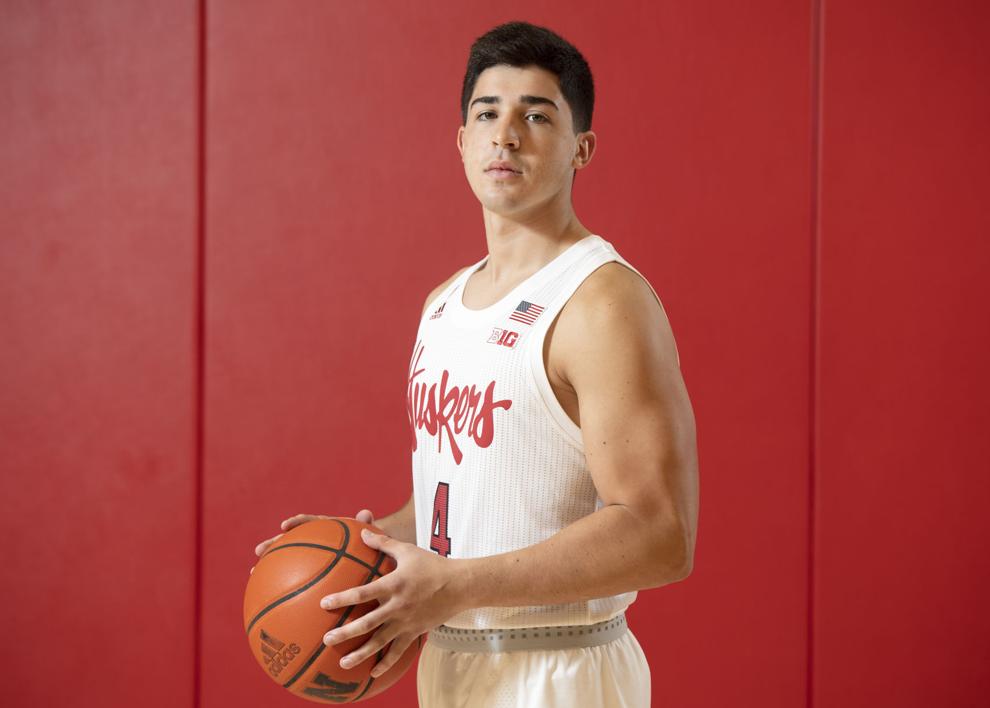 𝘽𝙧𝙮𝙘𝙚 𝙈𝙘𝙂𝙤𝙬𝙚𝙣𝙨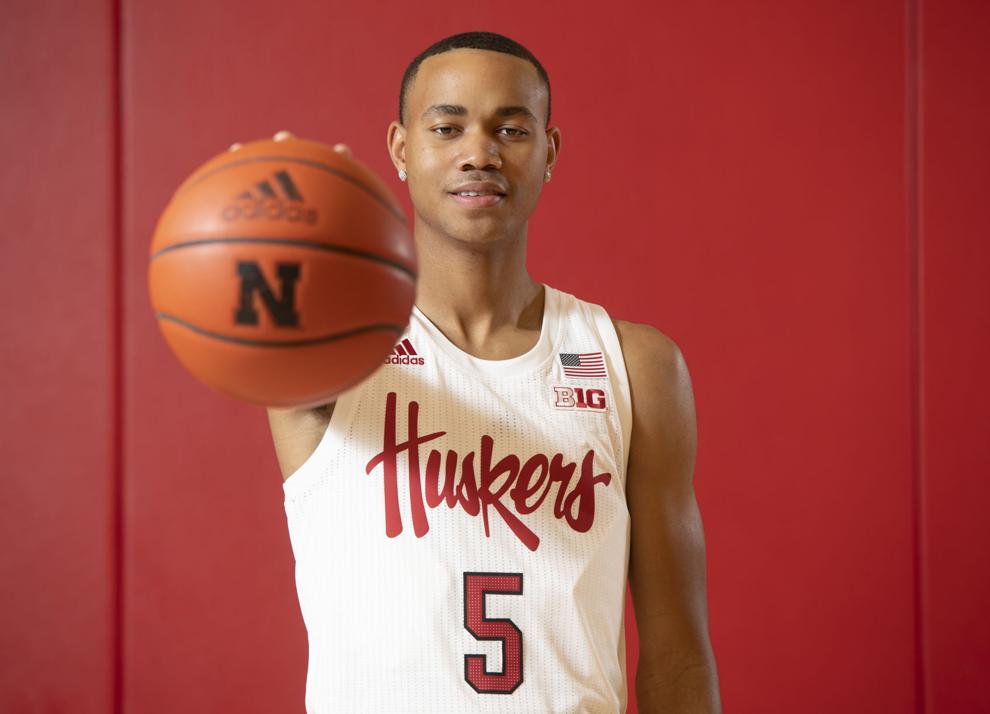 𝙆𝙤𝙗𝙚 𝙒𝙚𝙗𝙨𝙩𝙚𝙧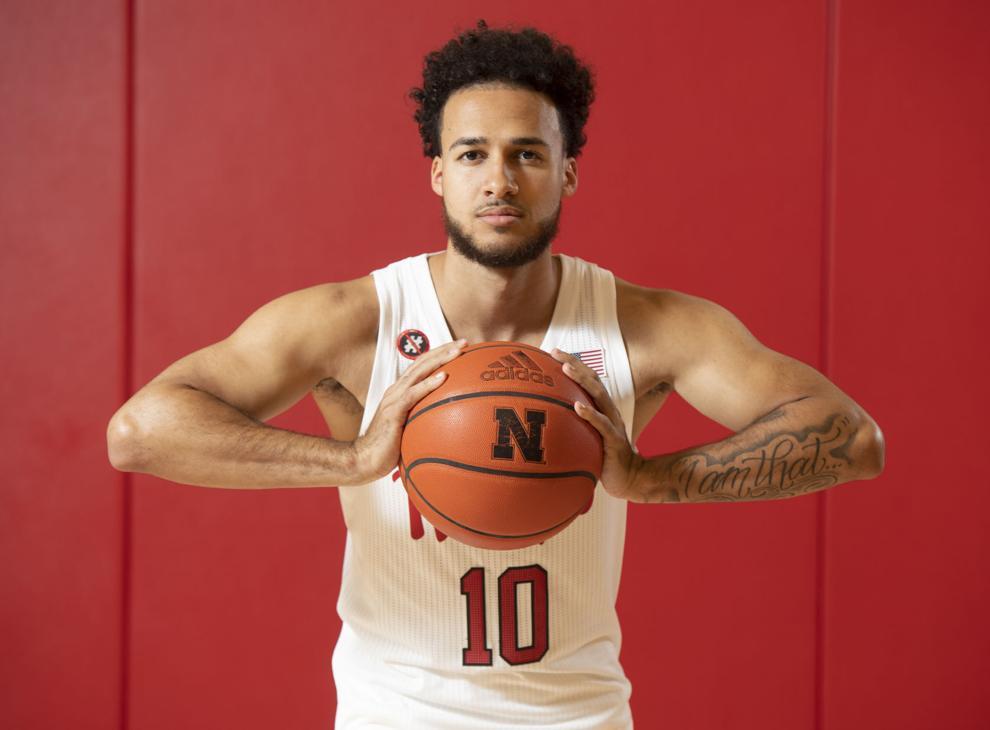 𝙇𝙖𝙩 𝙈𝙖𝙮𝙚𝙣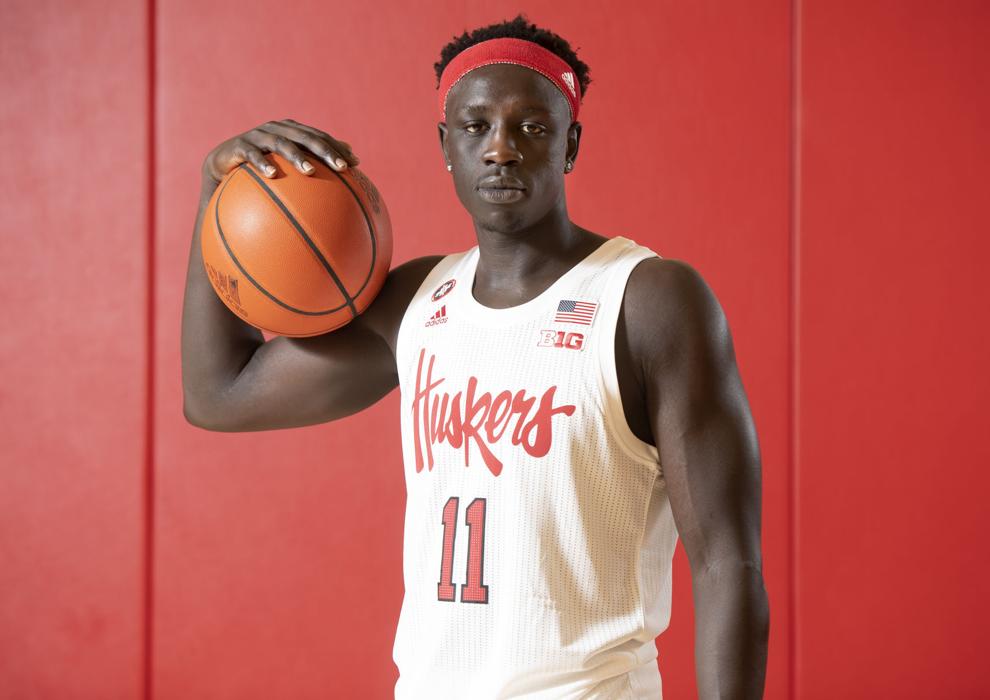 𝙎𝙖𝙢 𝙃𝙤𝙞𝙗𝙚𝙧𝙜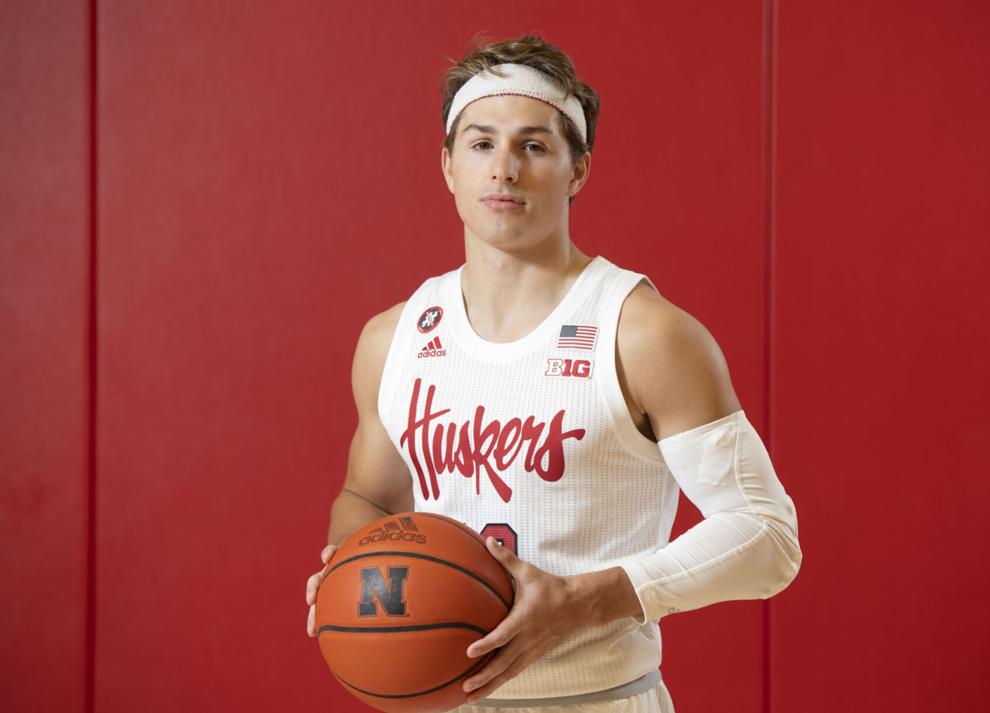 𝘿𝙚𝙧𝙧𝙞𝙘𝙠 𝙒𝙖𝙡𝙠𝙚𝙧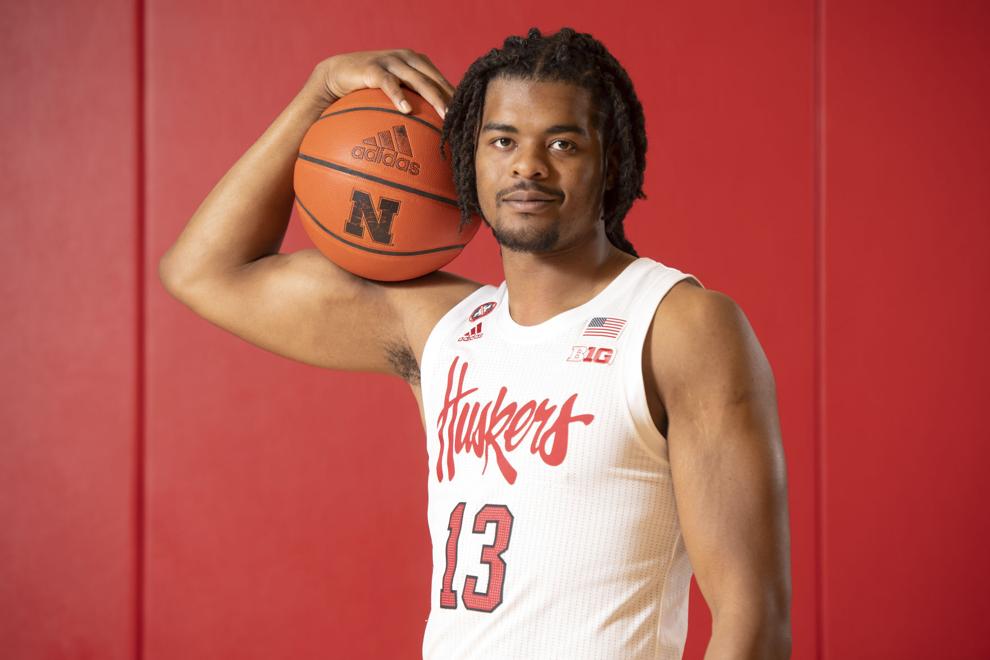 𝙏𝙧𝙚𝙫𝙤𝙧 𝙇𝙖𝙠𝙚𝙨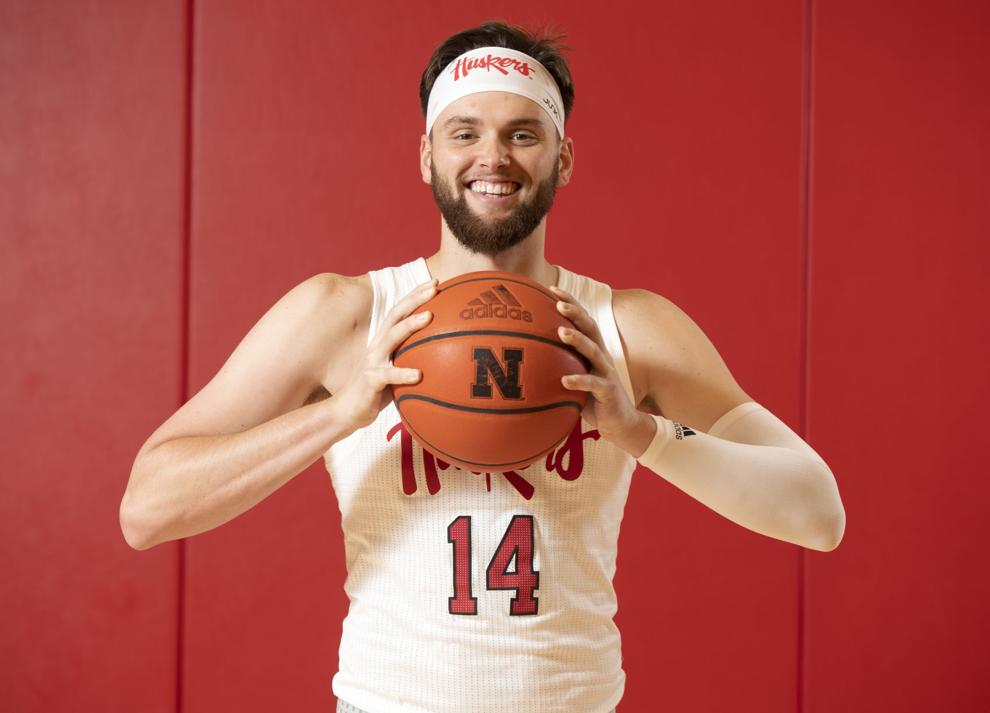 𝘾𝙝𝙧𝙞𝙨 𝙈𝙘𝙂𝙧𝙖𝙬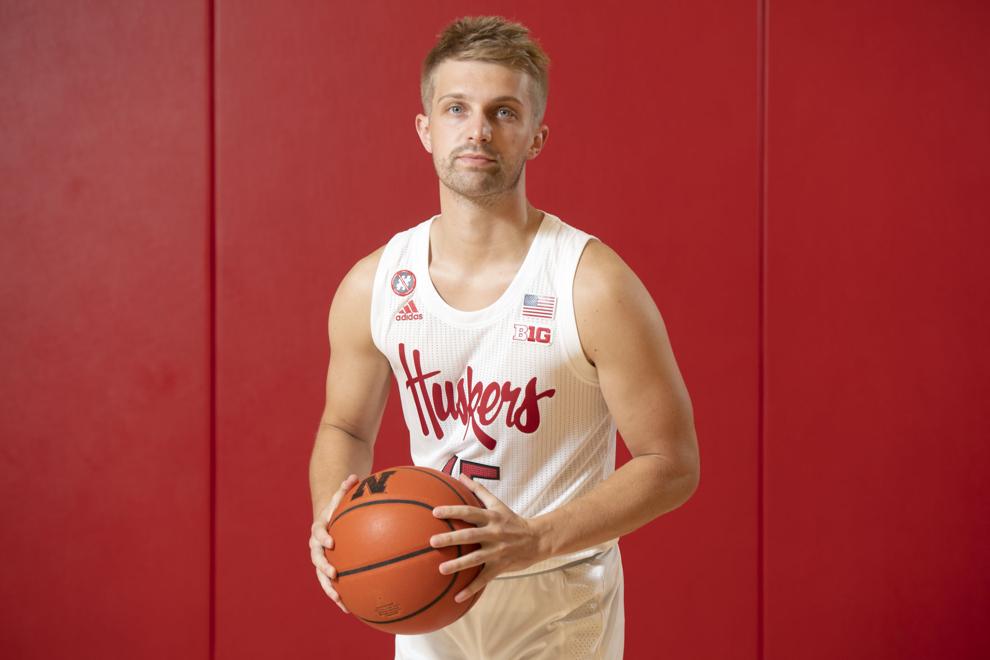 𝙅𝙖𝙘𝙚 𝙋𝙞𝙖𝙩𝙠𝙤𝙬𝙨𝙠𝙞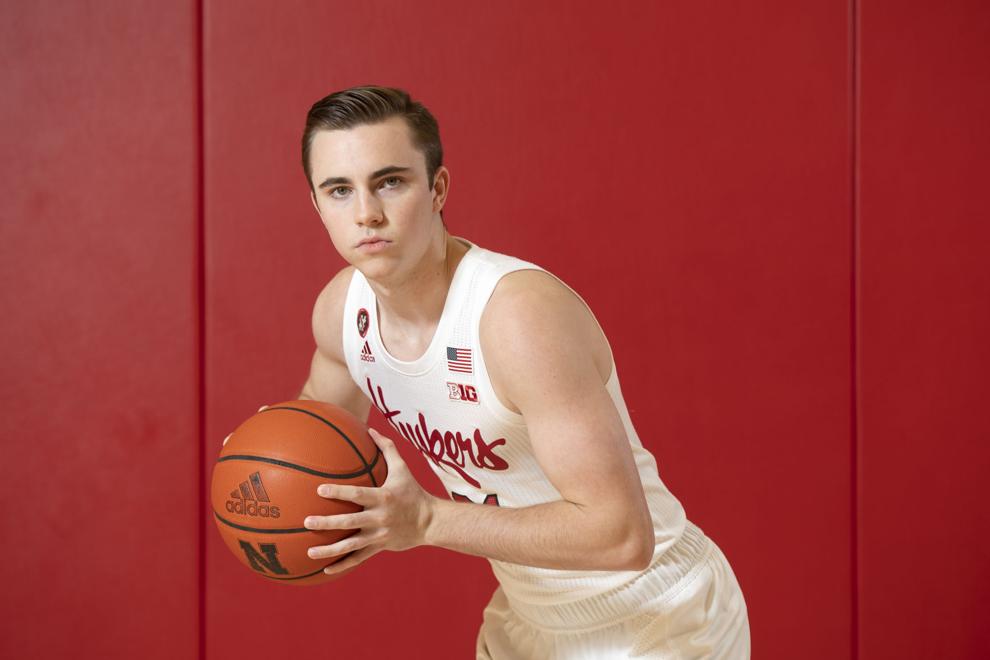 𝙆𝙚𝙤𝙣 𝙀𝙙𝙬𝙖𝙧𝙙𝙨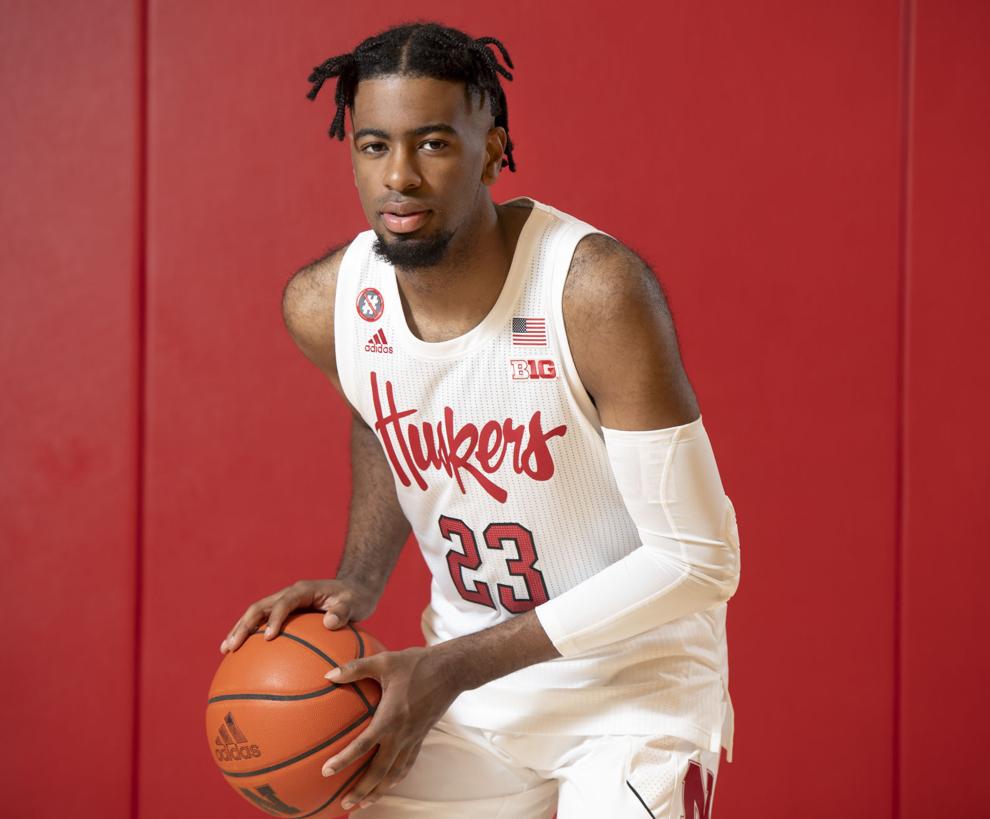 𝙆𝙚𝙞𝙨𝙚𝙞 𝙏𝙤𝙢𝙞𝙣𝙖𝙜𝙖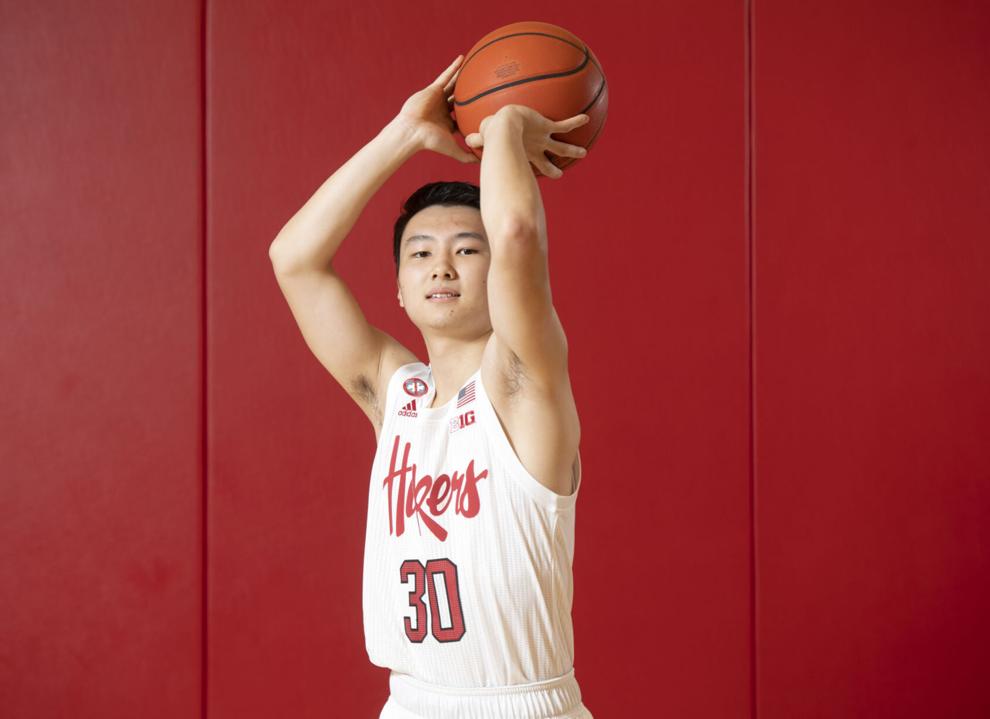 𝙒𝙞𝙡𝙝𝙚𝙡𝙢 𝘽𝙧𝙚𝙞𝙙𝙚𝙣𝙗𝙖𝙘𝙝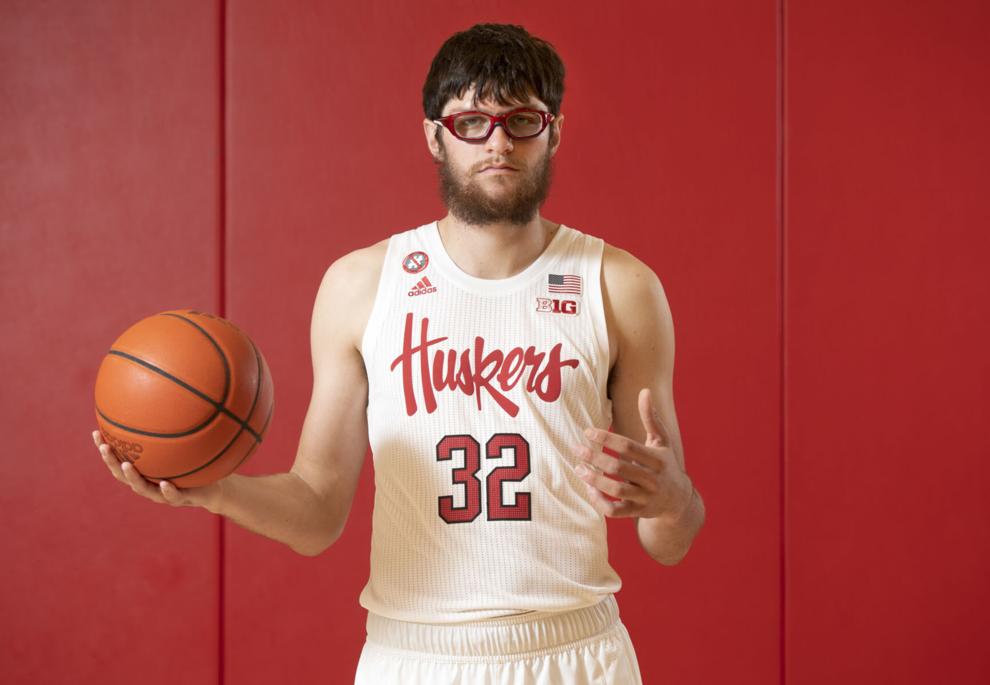 𝙊𝙡𝙚𝙜 𝙆𝙤𝙟𝙚𝙣𝙚𝙩𝙨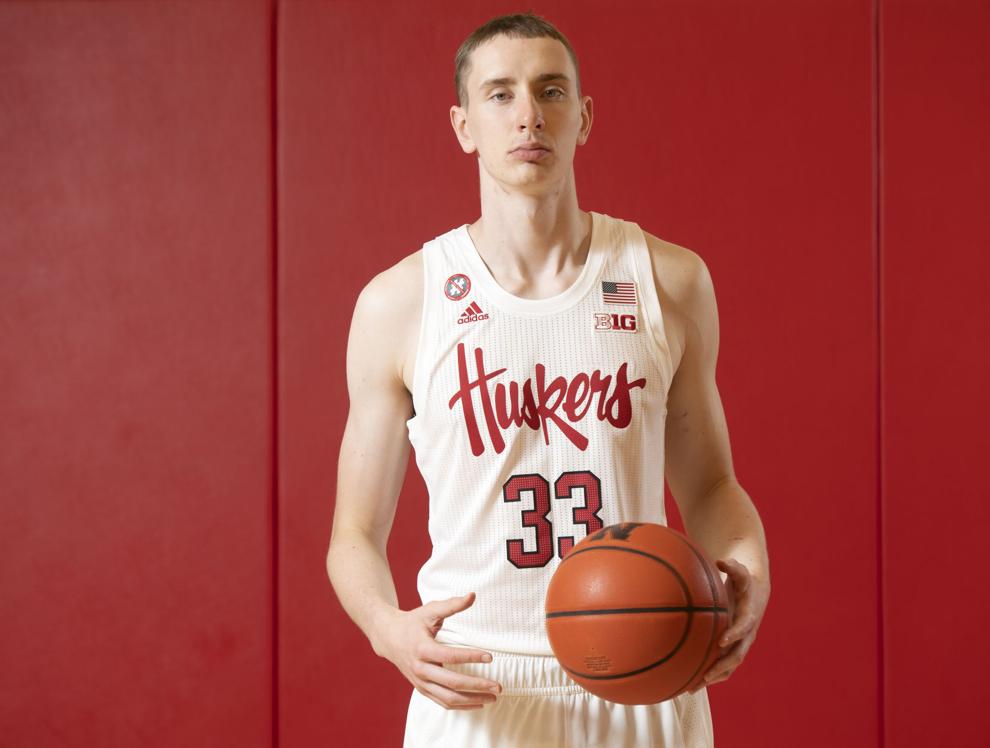 𝙀𝙙𝙪𝙖𝙧𝙙𝙤 𝘼𝙣𝙙𝙧𝙚