Nebraska kept giving Wisconsin wide-open three-pointers, and the Badgers were more than happy to keep taking them.
Wisconsin made a program-record 18 three-pointers, and essentially put the game away with a 20-4 run to open the second half to beat the Huskers 82-68 Tuesday at the Kohl Center in Madison, Wisconsin.
The Badgers (12-7, 5-3 Big Ten) came into Tuesday's game shooting 25 percent from three-point range in the month of January.
But with Nebraska packing the paint, Wisconsin fired away with regularity and with much success.
"They hit 18 threes, but I thought a lot of them were contested. I'll go back obviously and look at the film and see how we can improve," NU coach Fred Hoiberg said during his postgame show on the Husker Sports Radio Network. "I thought our double teams, rotations for the most part were pretty solid. We just had a couple miscommunications early where they hit some of those shots."
Eight Badgers hit threes as UW went 18-for-34 from beyond the arc. A team that hadn't scored 60 points in any of its previous three games passed that number with more than 12 minutes still to play Tuesday.
It was too much for a game Nebraska team to overcome.
"Unfortunately, they had a night where the basket looked like an ocean," Hoiberg said.
Dachon Burke led the Huskers (7-12, 2-6) with 20 points on 10-for-14 shooting, and added a team-best eight rebounds. It was Burke's first 20-point game since Nebraska's win over Iowa, and the junior's second-best shooting percentage game of the season.
"Burke obviously had a phenomenal game getting into the paint, and he finished as well as he has all year," Hoiberg said. "I was happy to see that."
Nebraska's Cam Mack scored 12 of his 14 points in the first half, adding seven rebounds and six assists. And freshman Kevin Cross scored 17 points, his most since the second game of the season, finishing 6-for-11 from the field and 3-for-5 from three-point range.
You have free articles remaining.
Thorir Thorbjarnarson finished with 12 points and three rebounds.
Wisconsin's 20-4 run took just 5 minutes, 30 seconds to start the second half, and put Nebraska in a 17-point hole. It marked the fourth consecutive game the Huskers have fallen behind by double digits.
But as it did in the previous three contests, NU rallied. The Huskers got back withing five on a Burke layup with 8:53 left and again on a Cross three-pointer with 7:35 to go before Wisconsin extended the lead again.
Nebraska made just one field goal after Cross's three-pointer cut it to five. Wisconsin finished the game by outscoring the Huskers 16-7 over the final seven minutes.
"You get down 17 points and then cut back into it and give yourself a chance; that's what it's all about for us, to keep battling through adversity," Hoiberg said. "We've grown in that area. We've just got to cut out those dry spells."
During its four-game losing streak, Nebraska has given up 10, 10, eight and 18 three-pointers.
Nebraska avoided the dry spell in the first half.
The Huskers shot 55 percent from the field in the first 20 minutes to go into halftime down 39-38 after Mack beat the buzzer with a layup.
In fact, Nebraska finished the first half 9-for-13 on layups and dunks, well above average for a team that has struggled mightily at the rim this season.
But Wisconsin countered by hitting eight of its 16 first-half three-point attempts. The eight makes were one off the Badgers' season-high for a game this season, with the first six makes coming from six different players.
Wisconsin is a much better three-point shooting team at home than on the road, shooting nearly 40 percent from three-point range in the Kohl Center for the year, but the first 20 minutes, with Nebraska packing the paint defensively, saw the Badgers get all the open looks they wanted.
Still, Wisconsin's largest first-half run was just 8-0, which Nebraska answered with a 10-0 run of its own. The Huskers got the good start they wanted, hitting their first four shots. Wisconsin's first three makes were three-pointers.
It was a sign of things to come.
Nebraska vs. Wisconsin, 1.21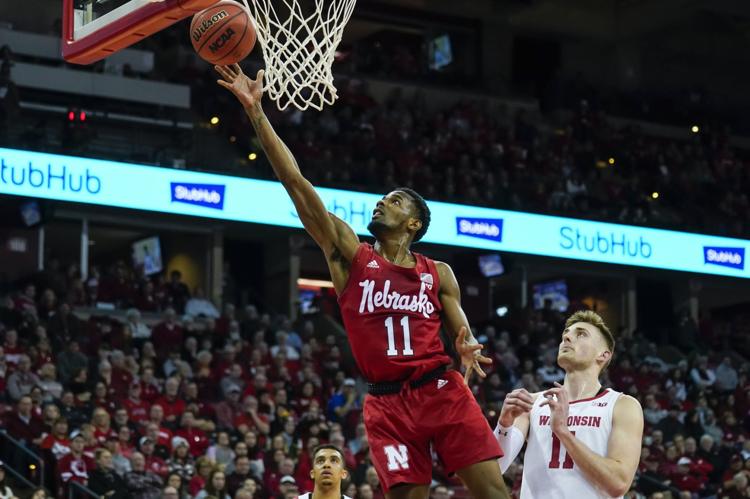 Nebraska vs. Wisconsin, 1.21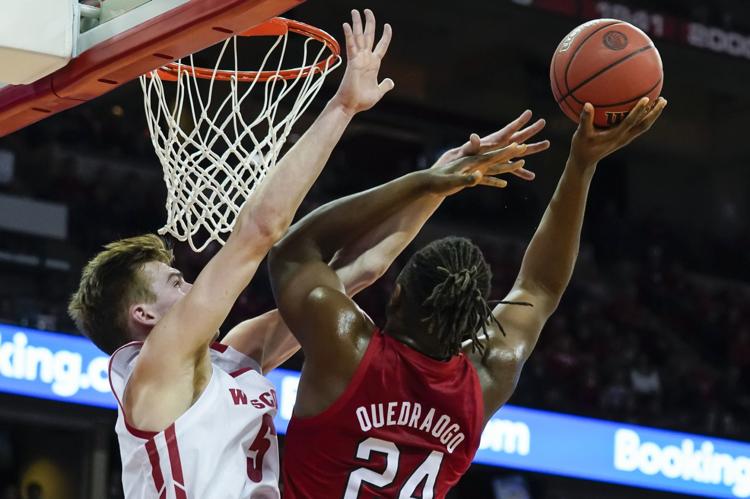 Nebraska vs. Wisconsin, 1.21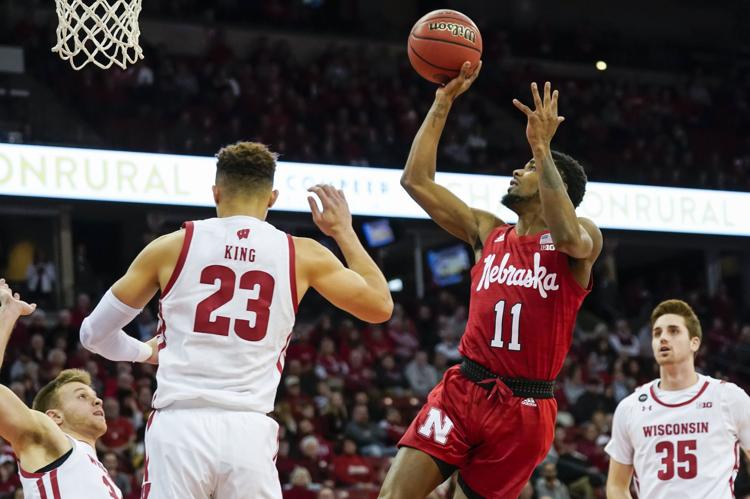 Nebraska vs. Wisconsin, 1.21
Nebraska vs. Wisconsin, 1.21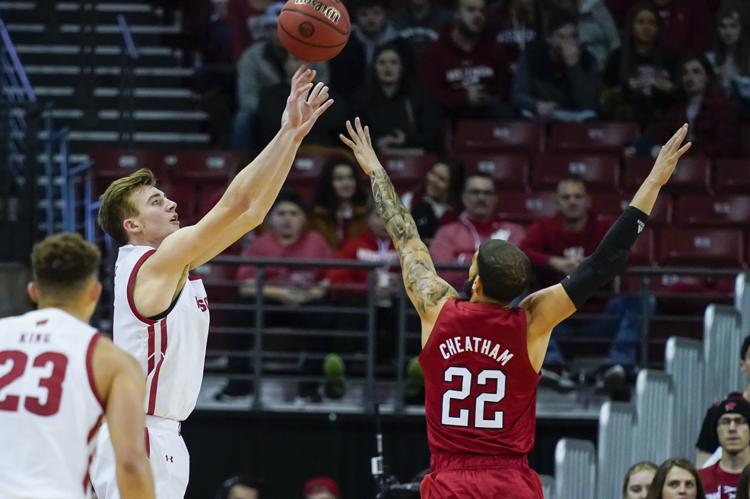 Nebraska vs. Wisconsin, 1.21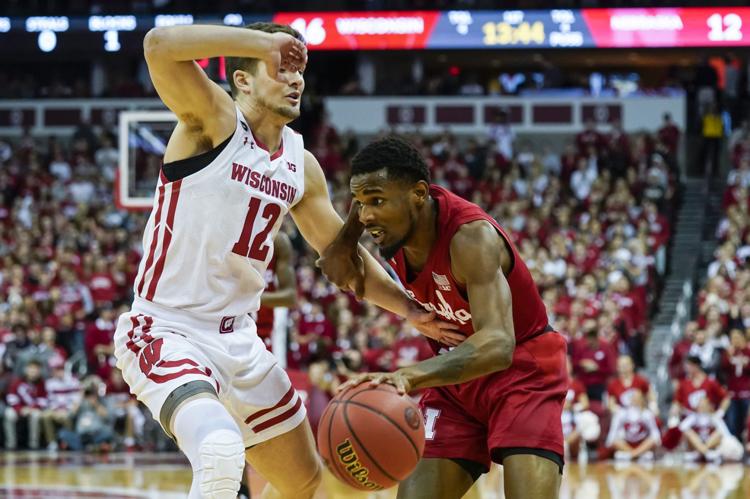 Nebraska vs. Wisconsin, 1.21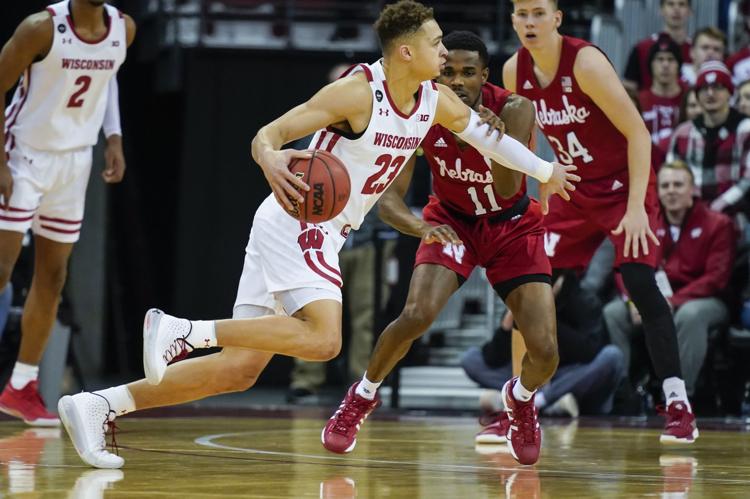 Nebraska vs. Wisconsin, 1.21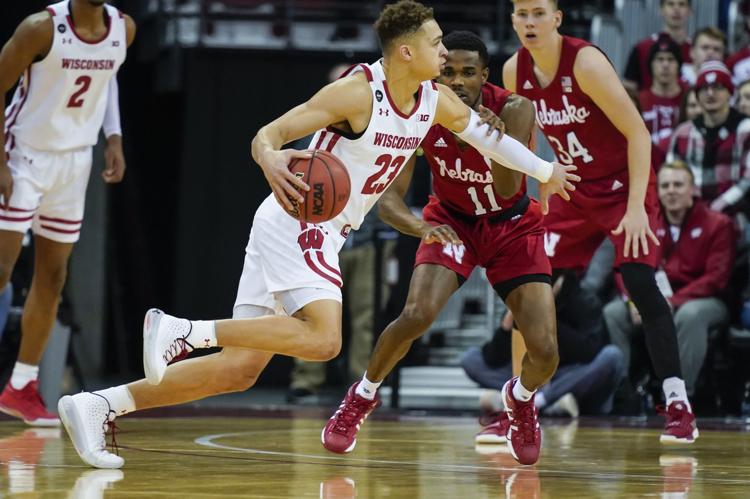 Nebraska vs. Wisconsin, 1.21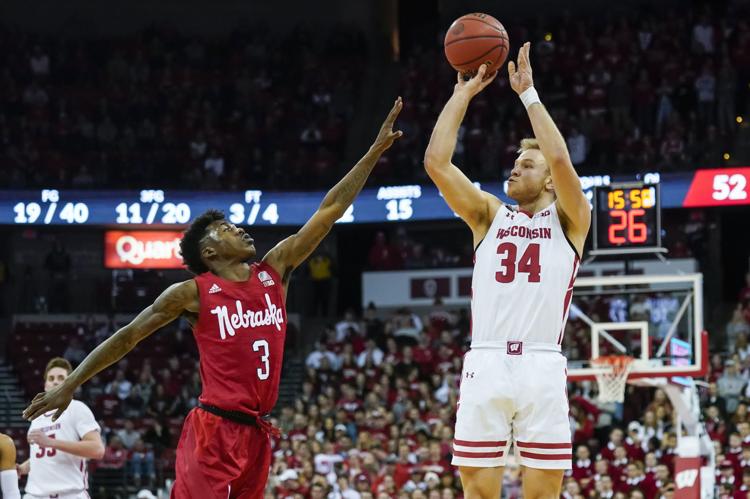 Nebraska vs. Wisconsin, 1.21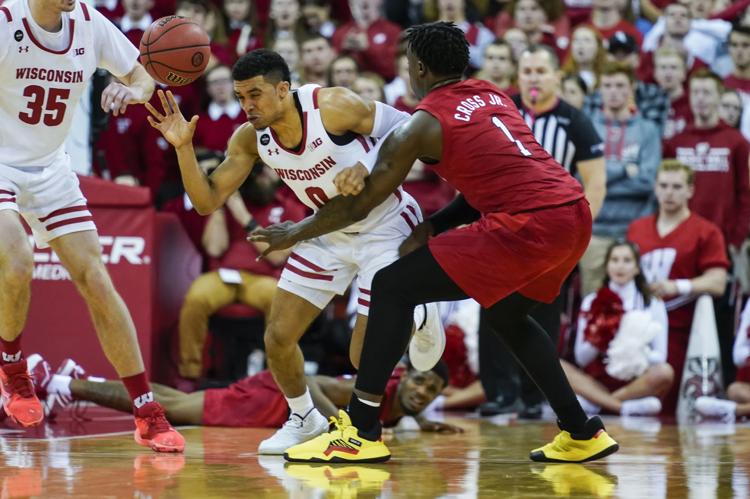 Nebraska vs. Wisconsin, 1.21
Nebraska vs. Wisconsin, 1.21