Nebraska men's basketball coach Fred Hoiberg said Friday he didn't want the Huskers to be labeled as a first-half team.
But many times, you wear the shoe that fits. And Nebraska, after falling 80-69 to Michigan at Pinnacle Bank Arena thanks in large part to another opponent's second-half blitz, is still searching for the answer to the question that has bedeviled it in each of its five defeats.
"It can't be, 'Oh, here we go again' at the under-eight media timeout to where we have a close ballgame that's all of a sudden opened up," Hoiberg said. "We've just got to continue to stress the importance of every single possession. You never know which one is going to determine the outcome."
Again, Nebraska was right in it with a ranked team, trailing the No. 19 Wolverines by two points at halftime.
Then Michigan (7-0, 2-0 Big Ten) hit its first seven shots of the second half, turning that two-point advantage into a 12-point cushion in less than six minutes out of the break.
"I feel like it's just being away from the bench at the beginning of the half," junior guard Trey McGowens said. "Just those two or three-minute stretches, because we're playing good teams, and that's all it takes to put yourself in a hole. And once you get down in a hole against teams like Michigan and Wisconsin, it's extremely hard to dig yourself out."
The Wolverines led by as many as 13 with a little more than 11 minutes to go, before Nebraska (4-5, 0-2) rallied behind McGowens to get within four with 6:20 still to play.
McGowens scored all 15 of his points in the second half, added three steals and four rebounds. But after his free throws got NU within 64-60, Michigan outscored the Huskers 12-5 over the next five minutes to regain control.
Nebraska had a small Christmas Day cheering section as more than a dozen family members of players and coaches were allowed into PBA for the first time this season. They watched from the 100 level opposite the team benches.
Michigan had a cheering section too: its vocal bench of about 30 players and staffers that made noise throughout the game and especially when the Wolverines got rolling to start the second half.
"When the defense shifts in front of the other bench in the second half, I thought we got quiet. I didn't think our communication was as good or where it needed to be," Hoiberg said. "We have to have that. We've got to be able to go out, not only when the defense is in front of our bench — when the coaches can help with the communication — but we've got to do a better job overall in the second half. We're capable of doing it. I think we have a good group of guys that talk. But it can't only happen when things are going well."
Unlike Nebraska's previous four losses, the Huskers' effort level didn't tail off after the Michigan burst.
But the Wolverines were simply too good on offense for NU to keep pace. Despite going just 4-for-17 from three-point range in the first half, Michigan still shot nearly 46% in the opening 20 minutes on the strength of making 11 of its 16 two-point attempts. In the second half, UM's made shots caught up with its crisp execution.
Teddy Allen led Nebraska with 25 points, with 21 coming in the first half as he blasted out of the gates, scoring 14 of NU's first 18 points. Dalano Banton finished with 17 points, five rebounds and three assists for the Huskers.
Michigan put five players in double figures, led by a 20-point, nine-rebound game from Franz Wagner. Isaiah Livers added 17 points, five rebounds and four assists while leading scorer Hunter Dickinson, after going scoreless for the game's first 14 minutes, finished with 13 points, 15 rebounds and two blocked shots.
Photos: Michigan's strong start to second half sinks Huskers
Michigan vs. Nebraska, 12.25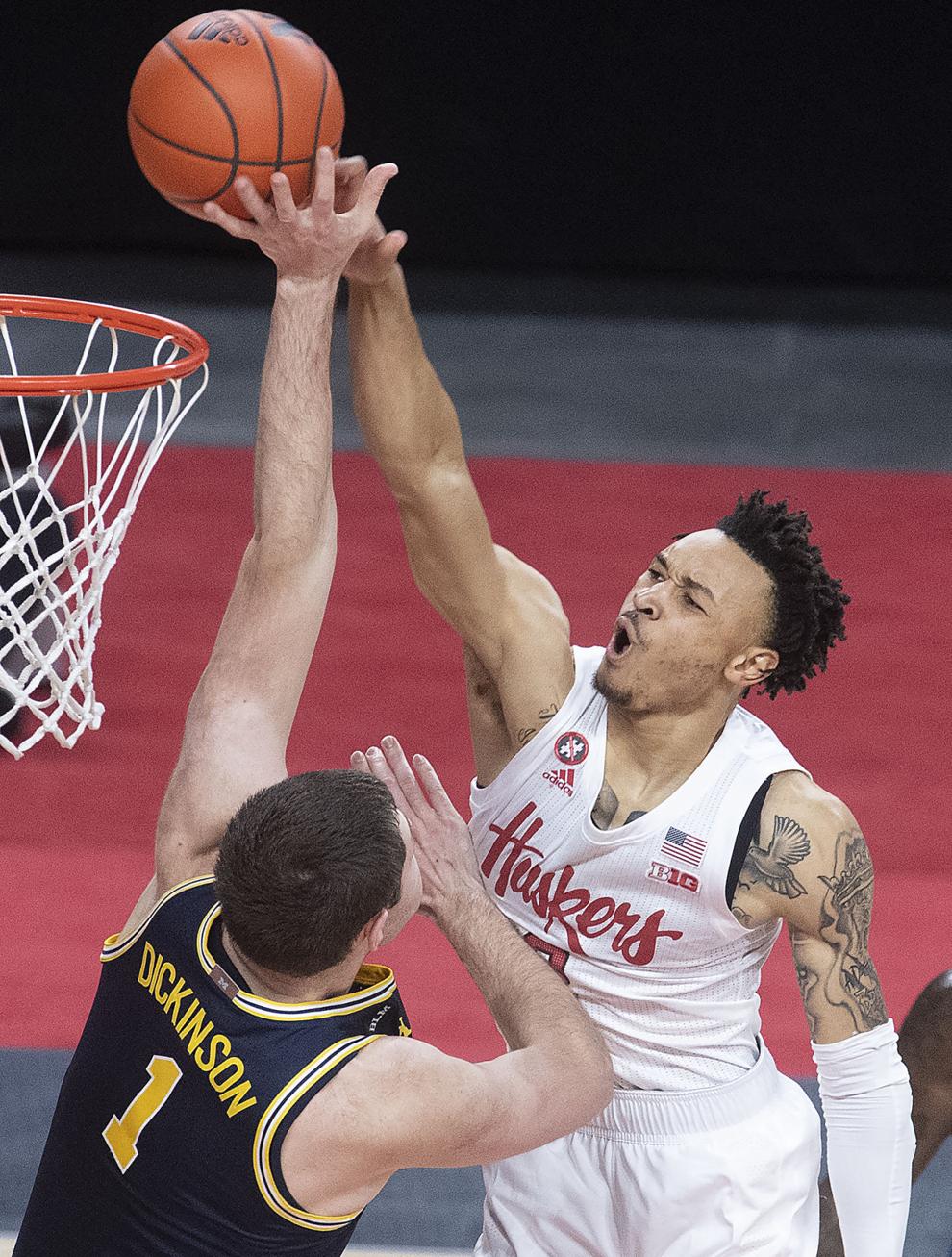 Michigan vs. Nebraska, 12.25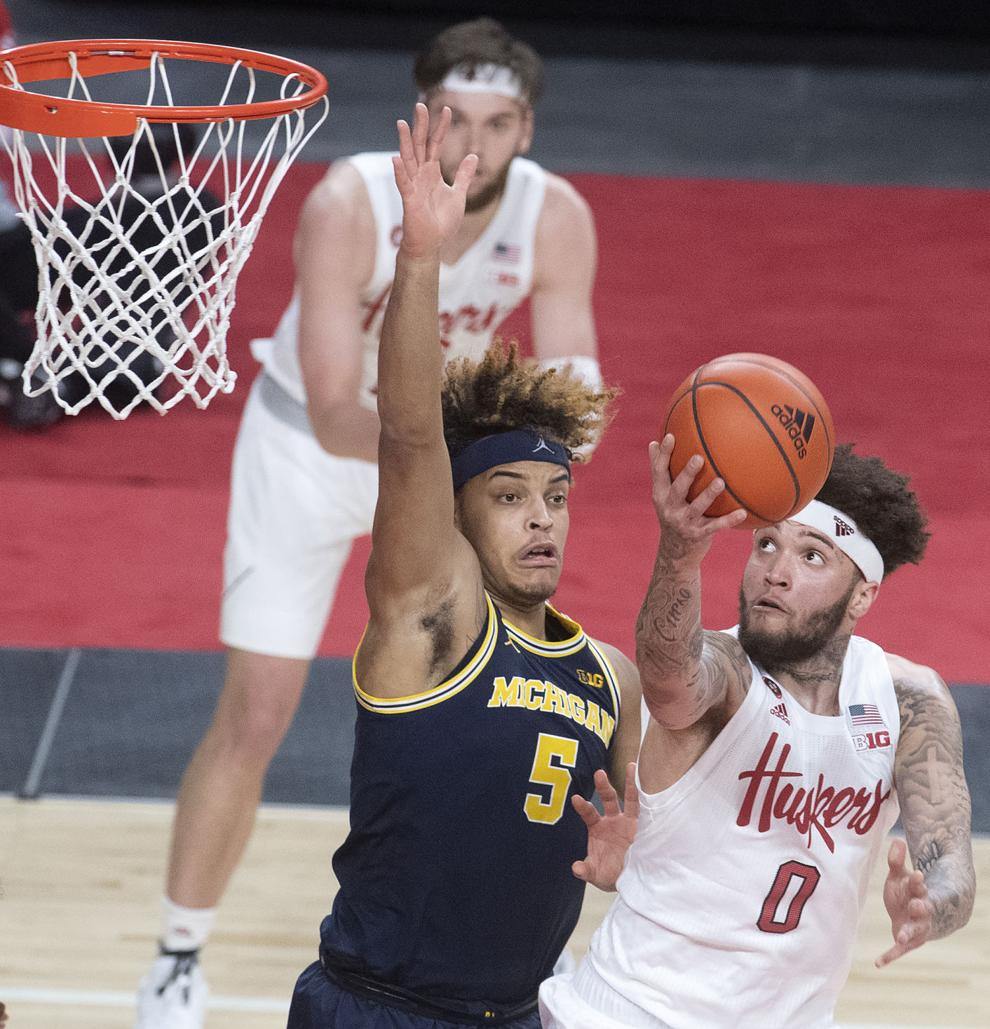 Michigan vs. Nebraska, 12.25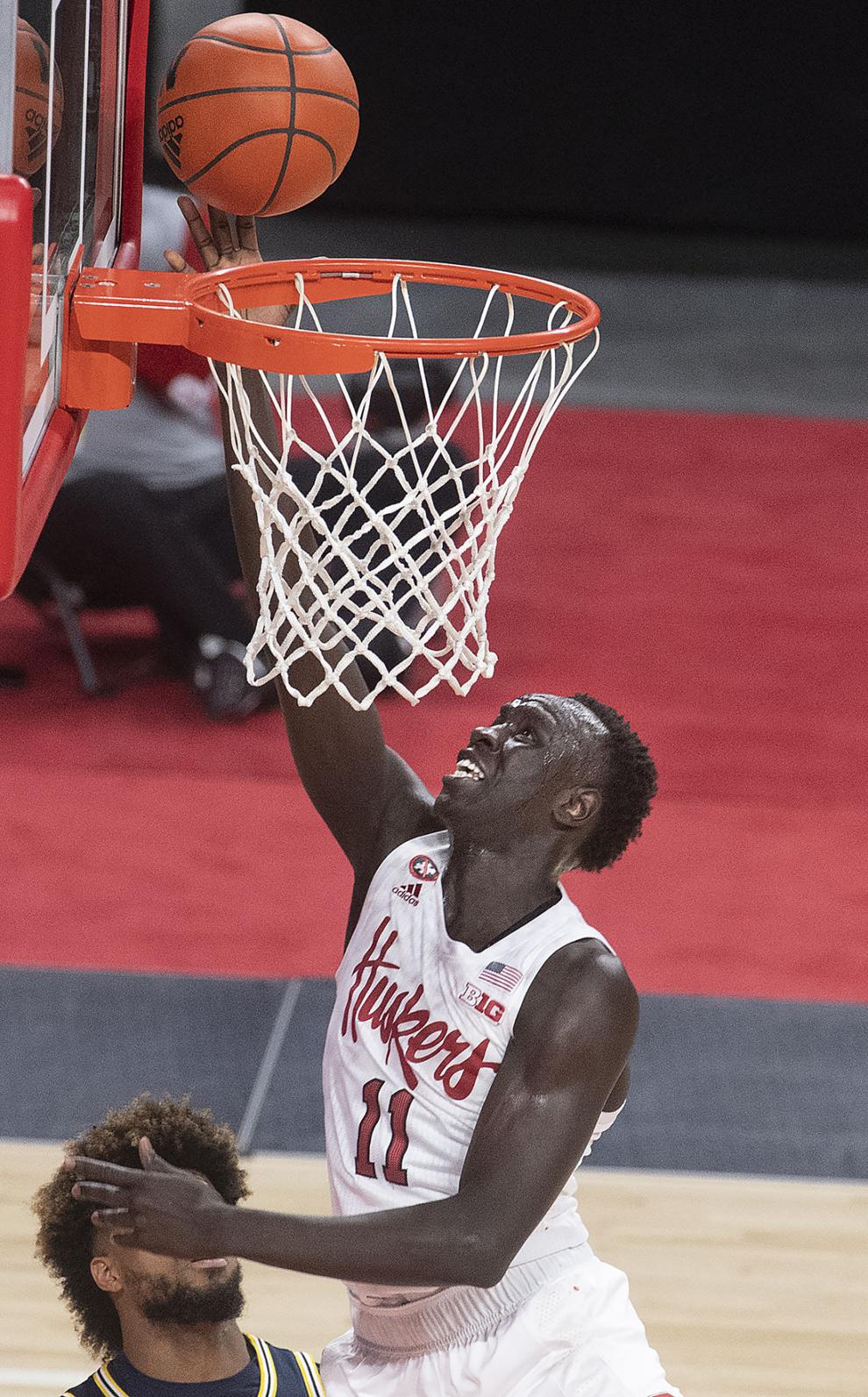 Michigan vs. Nebraska, 12.25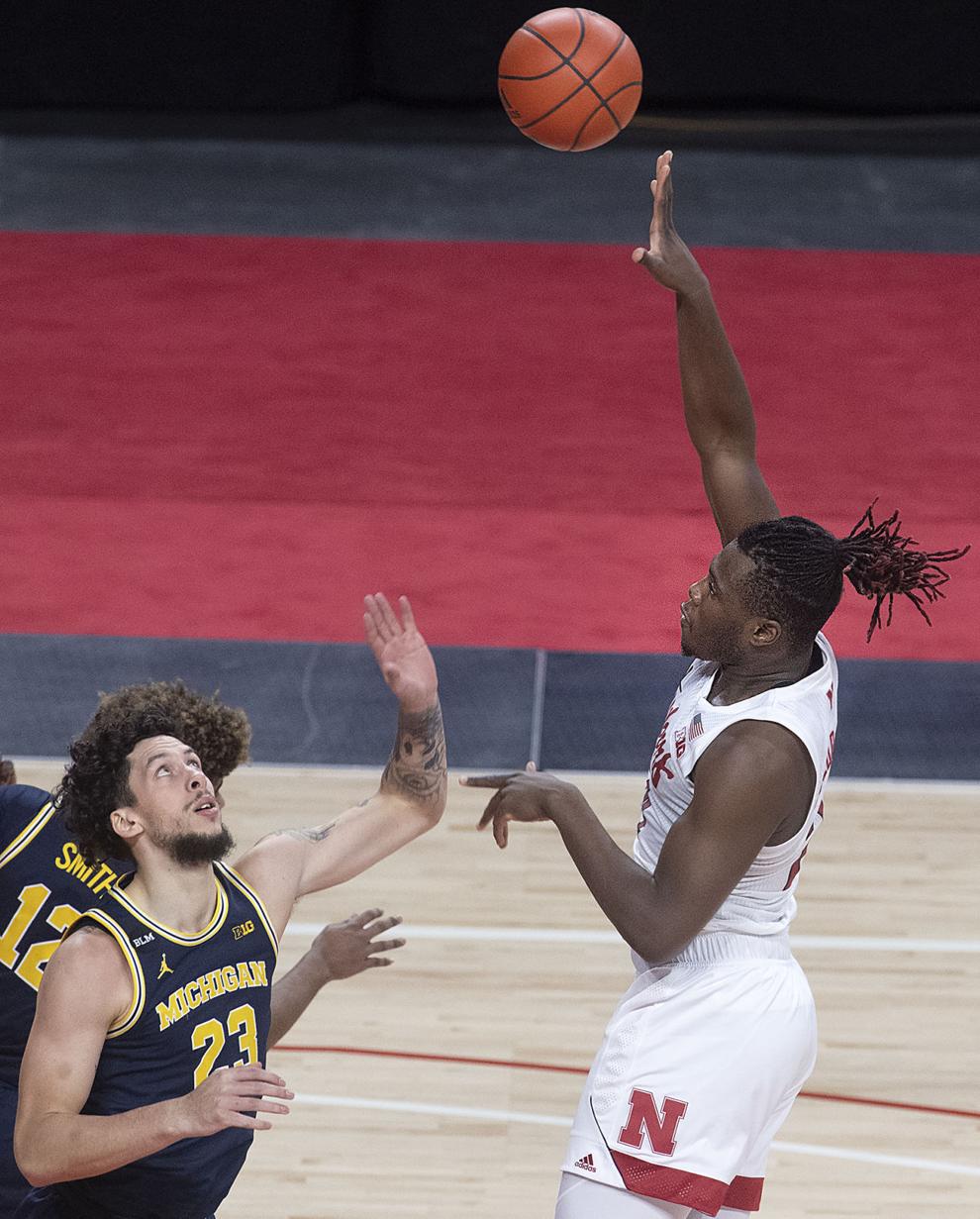 Michigan vs. Nebraska, 12.25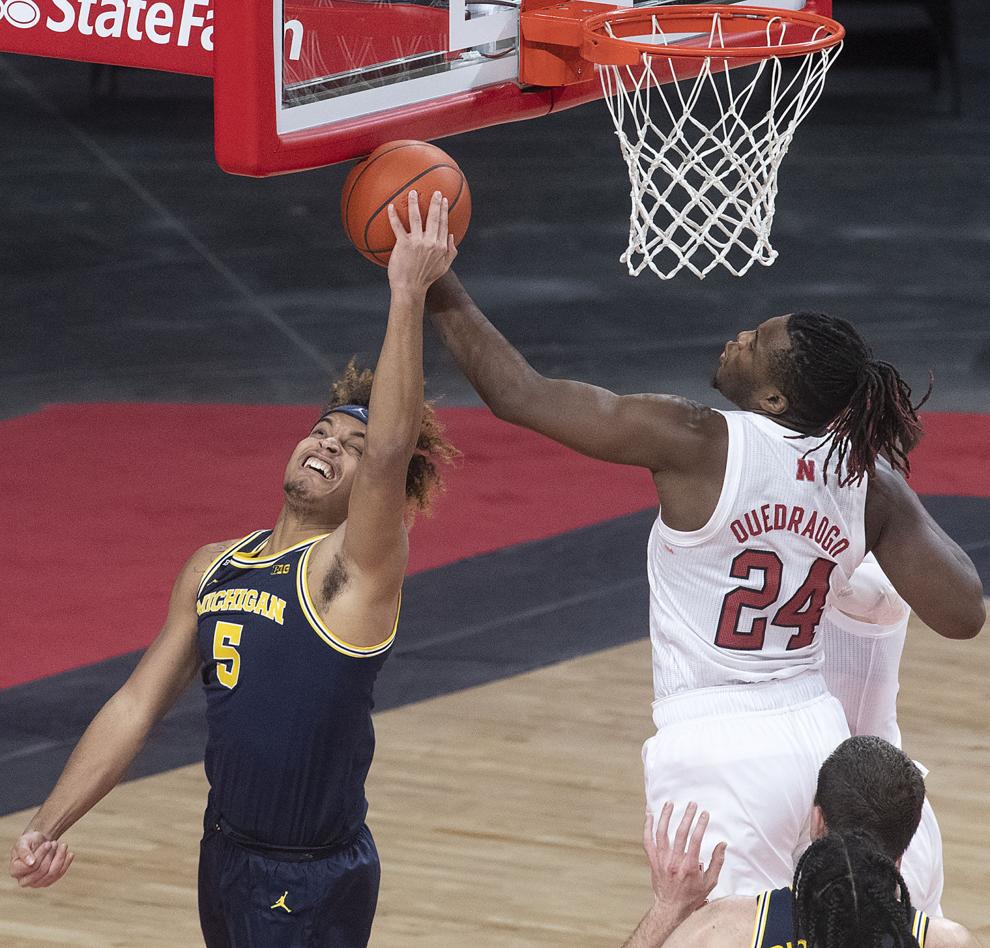 Michigan vs. Nebraska, 12.25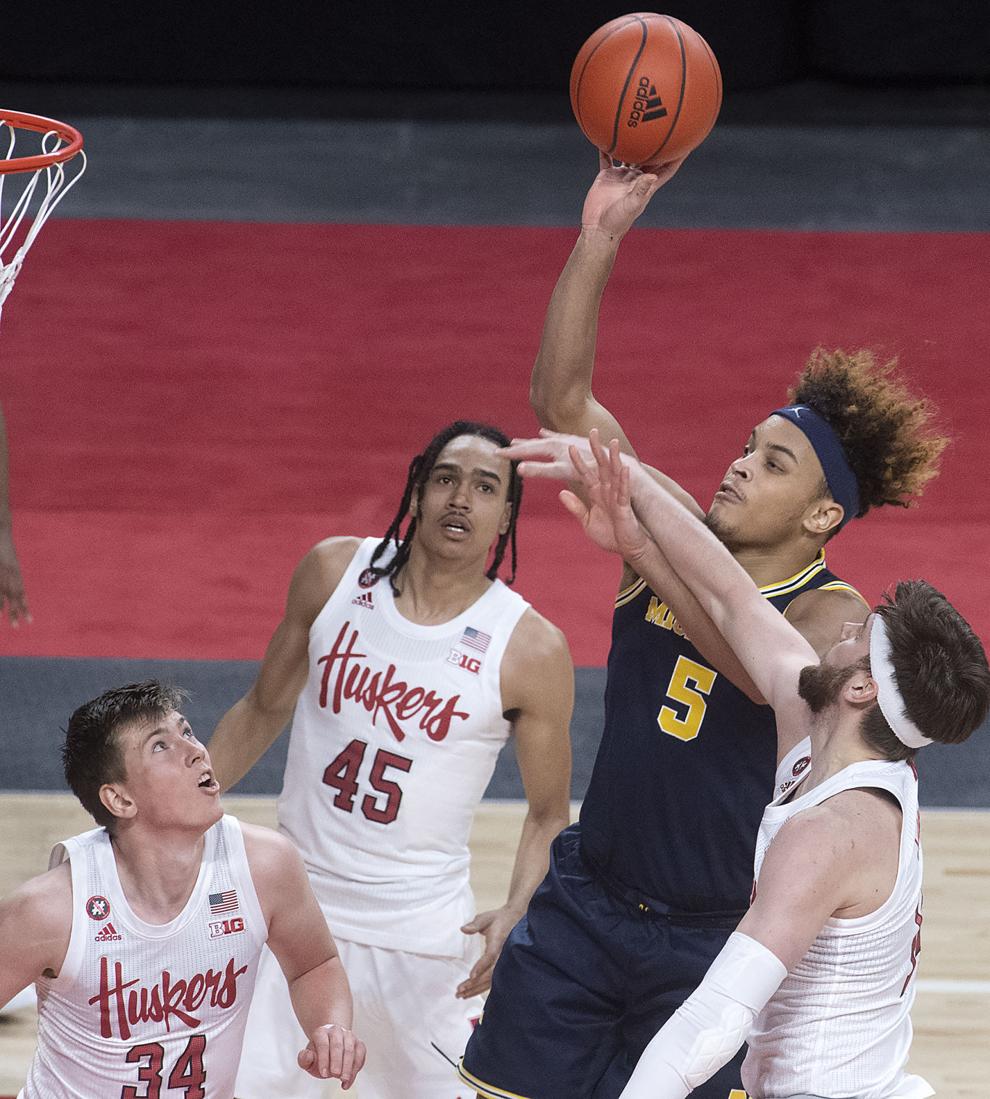 Michigan vs. Nebraska, 12.25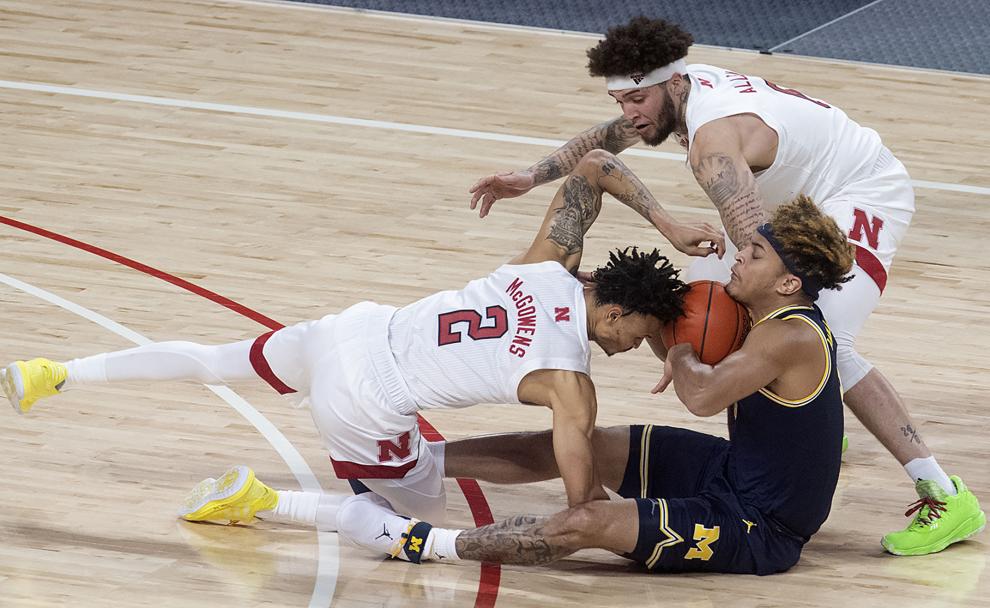 Michigan vs. Nebraska, 12.25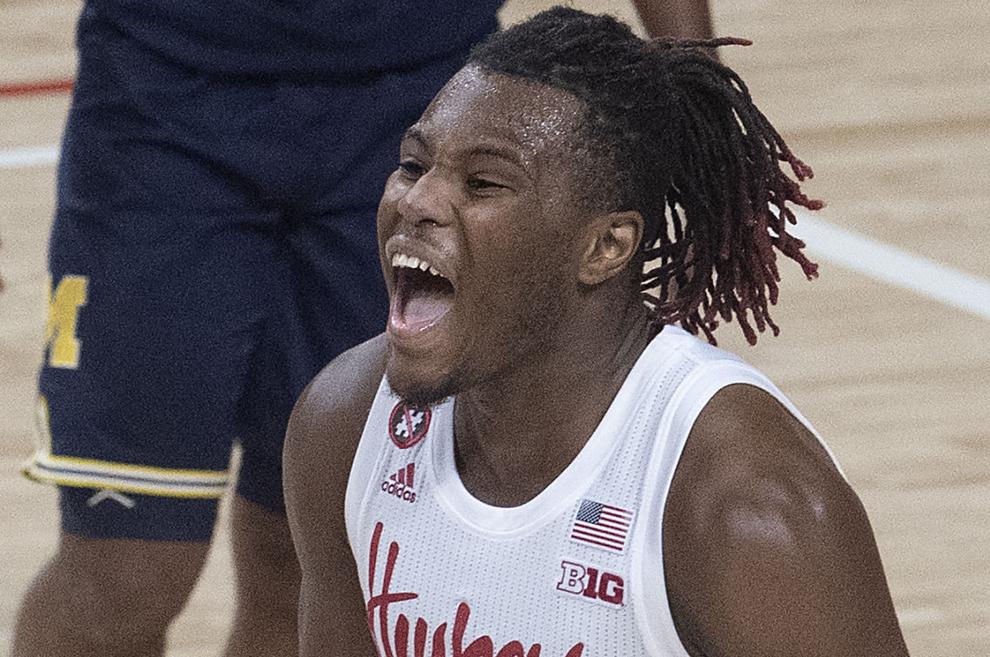 Michigan vs. Nebraska, 12.25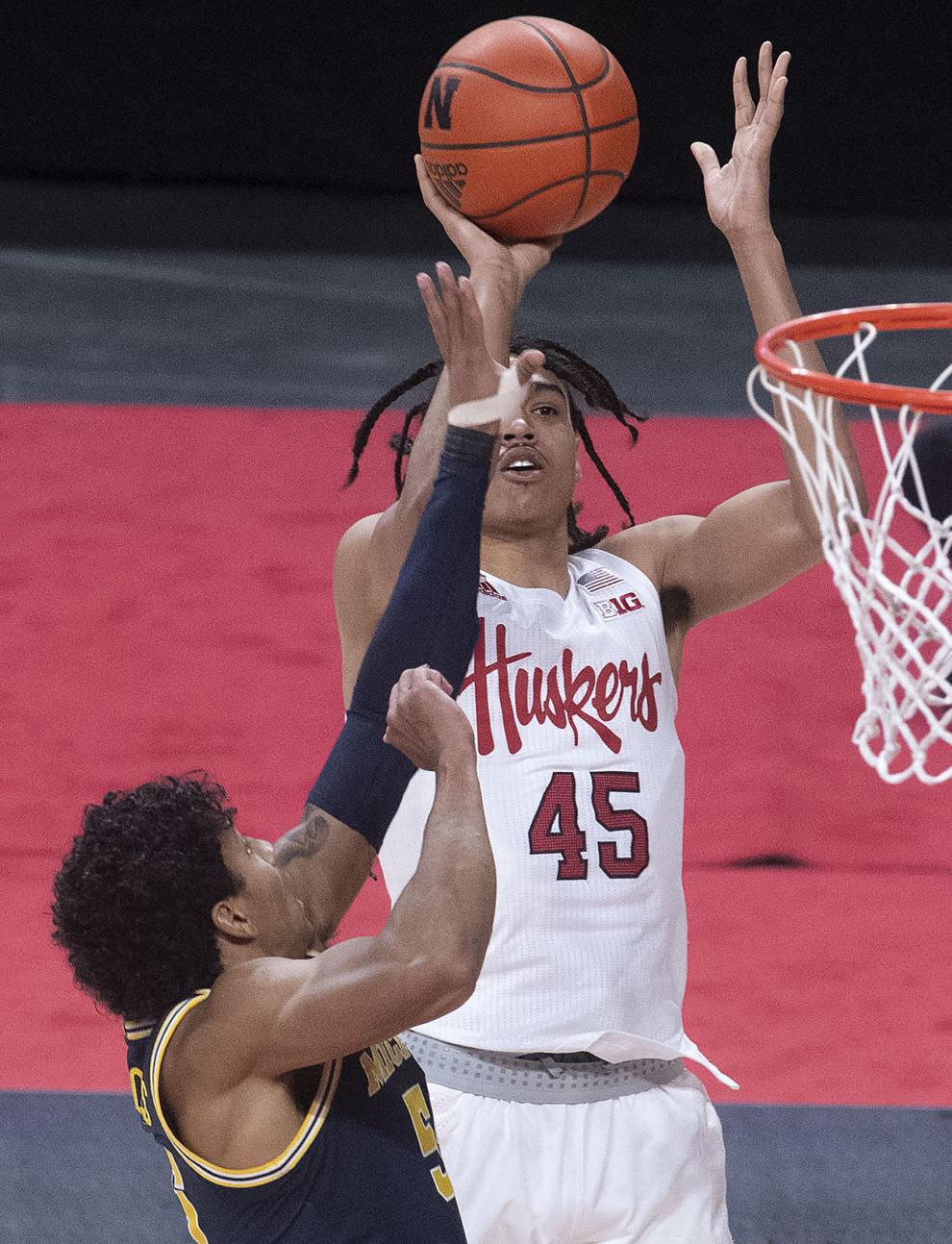 Michigan vs. Nebraska, 12.25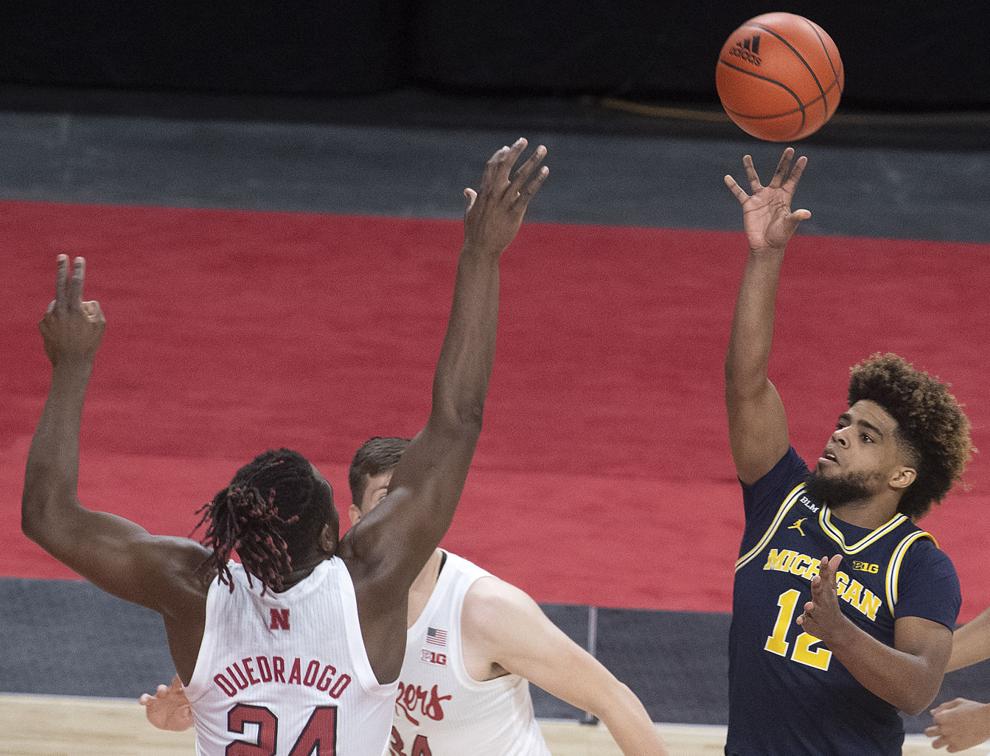 Michigan vs. Nebraska, 12.25