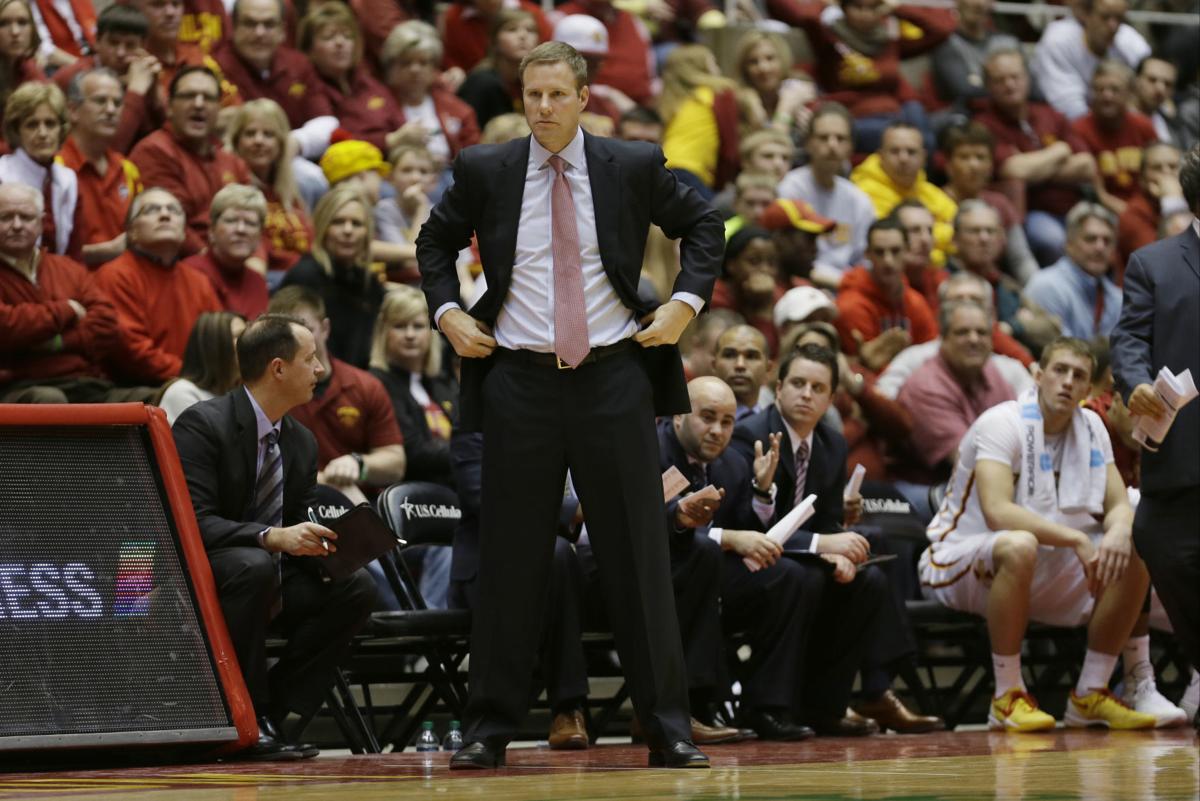 As Fred Hoiberg's seven-year, $25 million contract became public information, it's likely Nebraska's new head coach will have a much larger pool of money to hire assistants than his predecessor.
Michael Lewis was Nebraska's highest-paid assistant last season at $256,200. First-year assistant Armon Gates was next at $256,000 while Jim Molinari was paid $255,267.
Here's a look at potential names that could join Hoiberg on the bench in Lincoln next season.
Matt Abdelmassih
Currently an assistant under Chris Mullin at St. John's, Abdelmassih is widely expected to join Hoiberg in Lincoln.
For Huskers fans craving a quick rise to prominence, Abdelmassih reuniting with Hoiberg would be music to the ears. Two years ago, Abdelmassih was voted as the top recruiter of transfers in the nation in an ESPN survey of coaches.
The 33-year-old Abdelmassih and Hoiberg have a long history, going back to when both were working in the Minnesota Timberwolves' front office.
When Hoiberg went to Iowa State, Abdelmassih was a critical piece of his staff. He helped land Royce White, the first big-time transfer to make the move to the Cyclones. White opened the door for a host of talented transfers to come to Ames and lift the Cyclones' profile, including Deonte Burton and Abdel Nader, among others.
After Hoiberg took the Chicago Bulls' head coaching job, Abdelmassih moved on to St. John's. This season's Red Storm team has eight transfers on its roster while making the NCAA Tournament for the first time since 2015.
Charlie Henry
Another coach in his mid-30s, Henry currently coaches the Windy City Bulls, the G League team for the Chicago Bulls.
Henry was Hoiberg's director of player personnel at Iowa State in 2013-14, and served as an assistant in 2014-15 before following Hoiberg to the NBA.
You have free articles remaining.
This season, he coached the Windy City team to its first G League playoff appearance and its first winning record in its three-season history.
He started his coaching career at the high school level, working under current Alabama coach Nate Oats at Romulus High School in Michigan, so perhaps those connections lead him to the SEC instead, if he is so inclined.
Marc Hsu
Hsu has made a name for himself by recruiting big-time talent to mid-major programs. He's been at Western Kentucky for two seasons under head coach Rick Stansbury, helping Stansbury land the nation's No. 29-ranked recruiting class last season.
That class included five-star forward Charles Bassey and four-star guard Dalano Banton. WKU's 2019 class doesn't quite have the same pop, but it's still a top-80 class nationally.
While there don't appear to be any immediately recognizable previous connections to Hoiberg, Hsu has had success everywhere he's been.
He was part of a New Mexico State staff that went 28-6 in 2016-17, and was an assistant at CSU Bakersfield when the Roadrunners made the 2016 NCAA Tournament.
Hsu has also coached at Texas Southern and Binghamton, and was with the Bearcats when the team made its first-ever NCAA Tournament appearance in 2009.
Hank Plona
Plona just wrapped up his fourth season at Indian Hills Community College, going 27-7 to raise his four-year record at the Iowa junior college to an astounding 118-18.
He started his career as a graduate assistant at Providence before working as an assistant coach at Arkansas-Fort Smith.