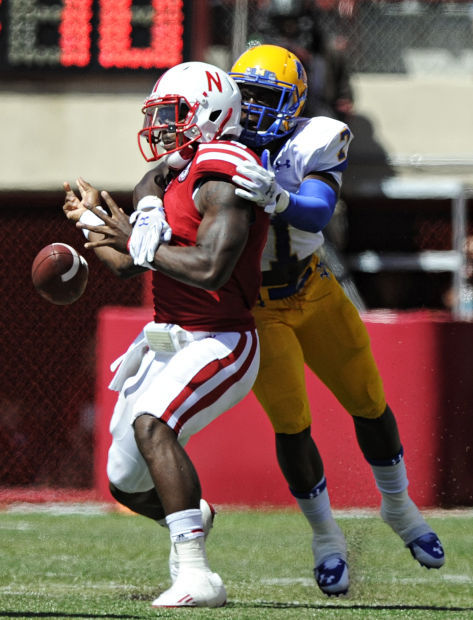 FRESNO, Calif. -- "Big Red enters home of the Red Wave."
That's the headline that graces the top of Saturday's Fresno Bee sports section:
It's always fun to read newspapers on road trips.
You have free articles remaining.
At any rate, here are three keys that might help Big Red get out of the San Joaquin Valley with a triumph...
**Push the tempo. Fresno State has been on the field for 186 plays in its first two losses -- no team in the nation has defended more. Inside linebacker Karl Mickelsen has struggled to get the defense set properly at times. Defensive coordinator Nick Toth told the Bee that Mickelsen sometimes overanalyzes plays and sometimes is too "amped up" to analyze properly. Mickelsen obviously is only one of Fresno State's issues. But can Nebraska exploit those issues? The Huskers ran 92 plays against Florida Atlantic, but only 64 against McNeese State -- a lot of second-half three-and-outs. Tim Beck, though, likes to put the pedal to the metal when he can.
** Cut down on repeat errors on defense. Husker defensive coordinator John Papuchis says he saw too many of those in last week's narrow escape. "There were things we saw during the week in practice that we made mistakes on, and we followed it up and made the same mistakes in the game," he said. NU's defense has ample talent, especially with Randy Gregory back in the fold, but not enough to gloss over the fine details – not if it hopes to win the Big Ten.
**Establish the line of scrimmage on both sides of the ball. Yeah, it's always important. But it's a matter of emphasis. Nebraska's offensive line was too "reactionary" -- as opposed to aggressive -- against McNeese State. Meanwhile, the defensive line's play last week was "average, at best," Papuchis said. That certainly isn't what NU fans expected from that line. Have we mentioned the importance of Gregory's return? Note that Fresno State's two QBs have been sacked a combined eight times.