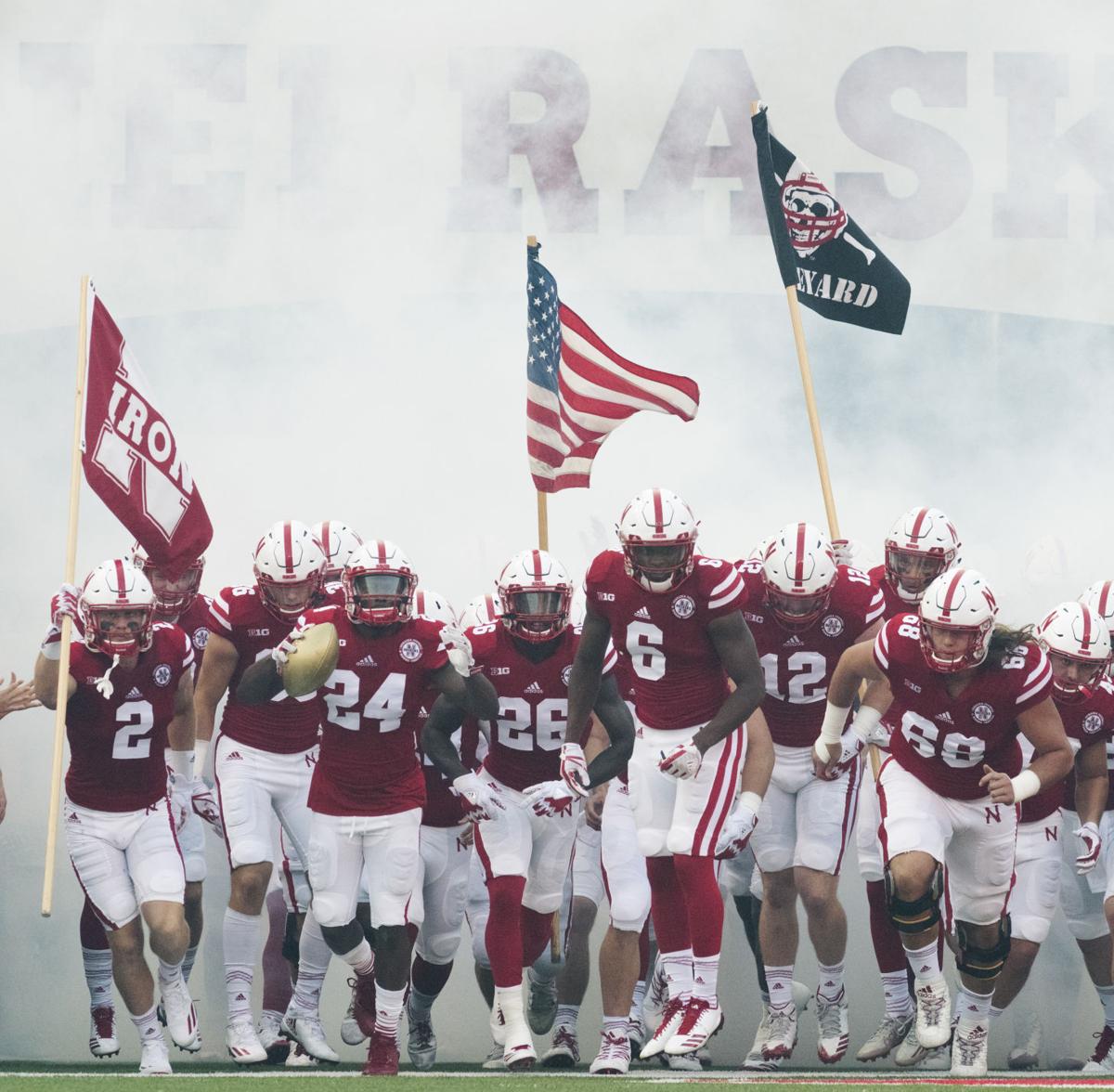 Nebraska football writer Parker Gabriel offers his extra points from Nebraska's wild, 43-36 win over Arkansas State on Saturday night at Memorial Stadium:
Turning point: Aside from a Justice Hansen overthrow and good coverage in the back of the end zone from Nebraska's secondary, it has to be JD Spielman's 99-yard kick return. That score put Nebraska up 10-7 early and didn't allow Arkansas State to gain too much momentum early on.
It was over when: The ball hit the turf behind the south end zone. This one went down to the wire, even after it looked like the Huskers had taken control early in the fourth quarter.
Game ball: Sophomore I-back Tre Bryant. What else needs to be said? He entered the game having never carried the ball more than 13 times and having never gained more than 56 yards. He racked up 192 yards on 31 carries and is clearly the Huskers' feature back going forward. 
Notable performance: Outside linebacker Luke Gifford. He was listed second on the depth chart at outside linebacker, but made his first career start and finished with a team-best nine tackles.
Deep connection: Redshirt junior quarterback Tanner Lee threw the deep ball accurately throughout the night, completing passes of 44, 35 and 26 yards. He placed other downfield throws accurately, even when they fell incomplete.
"He threw the deep ball well," offensive coordinator Danny Langsdorf said. "He actually missed a little more than he has through fall camp, but overall he was very good."
Quote of the night: Mike Riley, on having to defend 48 plays in the first half and 89 overall: "It's crazy. It's hard. We found out a lot about our team. They never quit, and it was hard. We were having a hard time trying to find a way to stop, mostly, the bubble screen stuff out there."
Weird factoid: How many college games do you see where both teams earn a safety? The Red Wolves got one when they stopped Bryant in the end zone after NU started a drive on its own 1, then the Huskers responded with one in the fourth quarter when ASU was called for holding in its own end zone.
46: Completions for Justice Hansen, an Arkansas State school record and the second-most ever completed against Nebraska (Tim Rattay, 47).
2: Number of tackles for loss for Nebraska's defense on 89 offensive plays for ASU.
225: Nebraska's rushing yards, compared with 238 passing. Just the balance the Huskers want on offense.
3:52: Length of the game. Fans certainly got their money's worth.