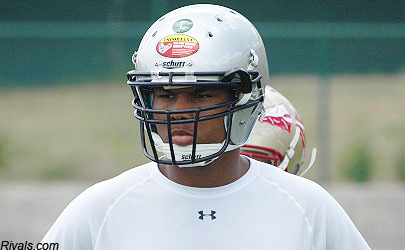 There had been talk and tweets suggesting former Husker Ernest Suttles was going to continue his football career at Miami.
Now there's a report out there to back it up.
CanesInSight.com cites Suttles' high school coach Jason Stokes saying the defensive end from Tampa is indeed going to play for the Hurricanes.
"Ernest is a good-hearted kid..." Stokes told the website. "What happened up there was really not his character and I know that's all people are going to see, but I promise you he's going to get down there and do 'The U' proud. He's not going to get in any trouble or make any headlines. He's just going to go down there and work and do what he has to do in class and bust his ass on the field."
Of note: Nebraska and Miami play each other in 2014 and 2015.