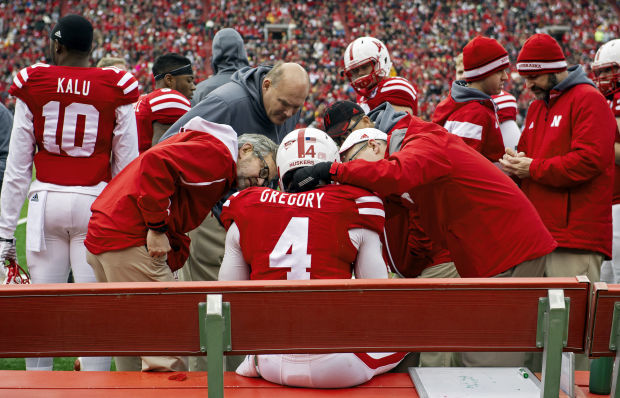 Warmups are going on here in Iowa City.
Kenny Bell is suited up, apparently ready to make a go of it after a head injury suffered against Minnesota.
But six key Huskers are either not on the travel roster or not suited up due to injuries.
The six includes starting defensive end Randy Gregory and safety Corey Cooper, and usual starting O-linemen Mark Pelini and Zach Sterup (who didn't even make the trip). Wide receiver Alonzo Moore is also out.
Redshirt freshman Marcus Newby, a third-down rusher who has been battling injury, also isn't on the travel roster.
Gregory has been bothered by an ankle issue, and Bo Pelini said he was 50/50 to play on Wednesday. Jack Gangwish should get the majority of reps in his place. Cooper is wearing a walking boot. Options in his place include Byerson Cockrell, who can move over from nickel, and true freshman Kieron Williams.
Nebraska is very thin at defensive end. There's Greg McMullen and then Gangwish. The third guy? Maybe Ross Dzuris. Nebraska could also potentially move Maliek Collins out to end for some reps.
Ndamukong Suh is in the house but it'd be tough to sneak him on the field.