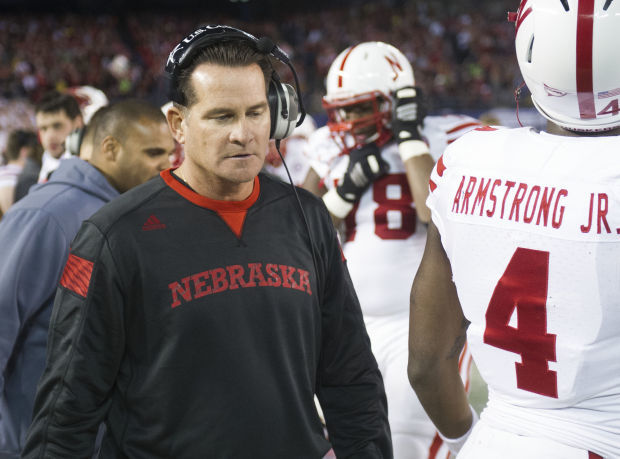 Former Husker offensive coordinator Tim Beck is reportedly going to Ohio State, likely to own the job titles of co-offensive coordinator and quarterbacks coach, according to ESPN's Joe Schad.
If so, Beck would replace Tom Herman, who will become Houston's head coach in full after calling the plays for the Buckeyes in Monday's national championship game against Oregon.
The move would reunite Beck with Ed Warinner, who is listed as Ohio State's co-offensive coordinator and O-line coach.
Beck and Warinner had much success working together at Kansas under head coach Mark Mangino. Beck served as Mangino's passing game coordinator while Warinner was the OC in 2007, the year KU 12-1 and won the Orange Bowl.
Beck worked at Nebraska the past seven years, hired originally as NU's running backs coach in 2008. In 2011, after the departure of Shawn Watson, Beck was elevated to offensive coordinator.
The Huskers finished 2014 ranked 13th in scoring offense (37.8 points a game) and 33rd in total offense (452.3 yards a game).
"In coaching nowadays, longevity doesn't happen much," Beck told the Journal Star at the Holiday Bowl. "We live in a microwave society — we want to plug it in, hit 30 seconds and be done. It's the same in coaching."
His offense performed well in that bowl game, putting up 42 points in the three-point loss to USC while playing with foot to pedal all night long. NU ran 94 plays, passing the ball 51 times, and producing 525 total yards.