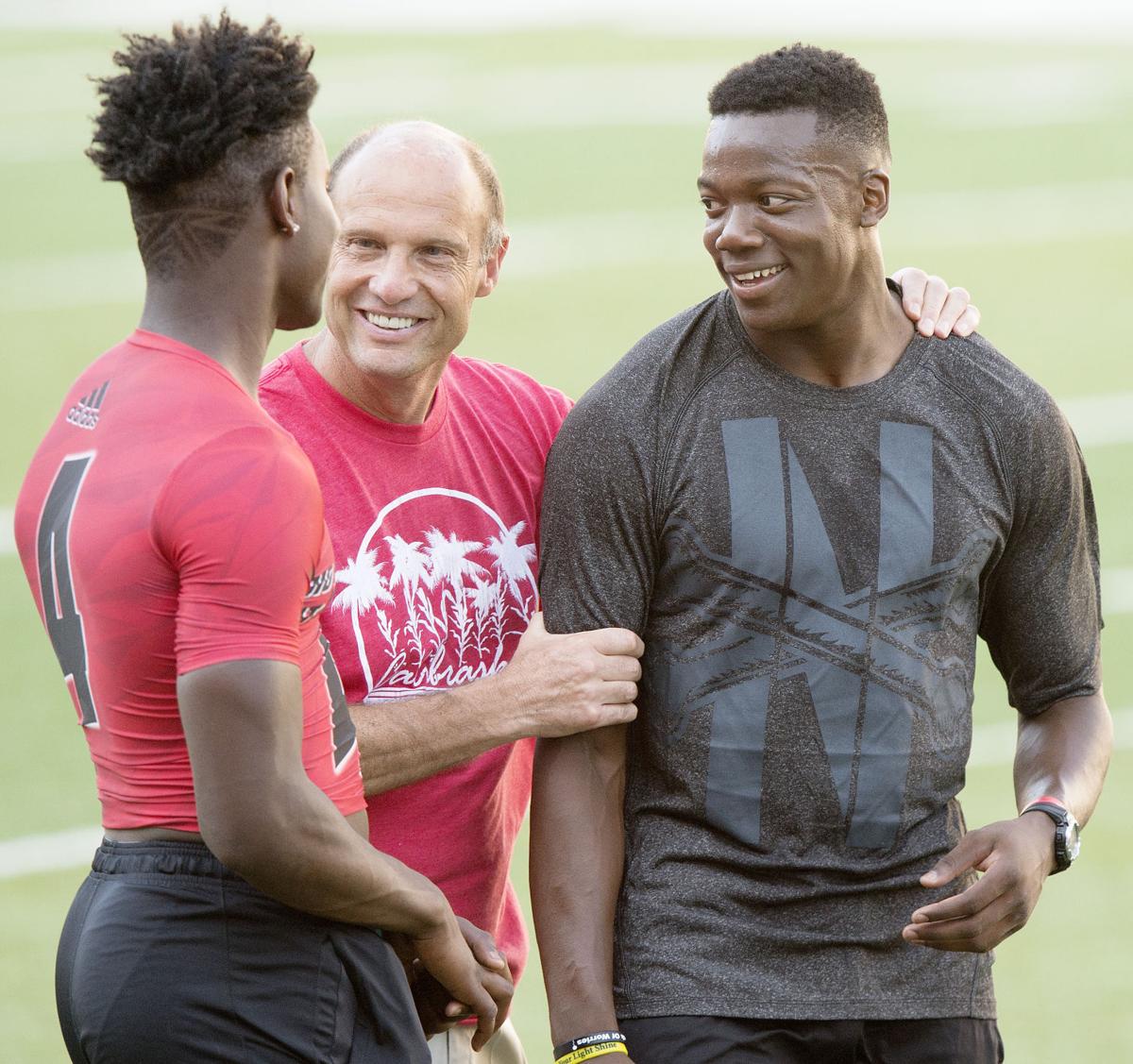 Before you hit this link and study these rankings of college football coaches, it's worth thinking about Kirk Ferentz.
I remember one year not too long ago seeing the Iowa coach on a list that rated him as one of the bottom five coaches in America. Pretty harsh and likely quite inaccurate, it seemed, even though the Hawkeyes were in the midst of struggles at the time.
Well, look at Captain Kirk now. After last year's 12-2 record, The Sporting News has him ranked No. 23 among all coaches. He must've learned to coach a lot in the last year.
So, yes, much like those coaches' hot seat lists you'll see on the Web, three good or bad months in the fall can change everything drastically. Still, people click on these things like nobody's business. They want to know where their guy is at.
So where's Mike Riley at?
Sporting News, much like of the fan base in Lincoln, is obviously still taking a wait-and-see approach with Riley.
He currently sits No. 48 on its coaching rankings list, right in front of West Virginia's Dana Holgorsen and right behind Georgia Tech's Paul Johnson.
In fairness to the Sporting News writers, they didn't overreact to Riley's first season at Nebraska, dropping him just two spots from where they had him last year despite a 6-7 mark in Year 1 in Lincoln.
Here are SN's rankings of the Big Ten coaches:
14. Darrell Hazell, Purdue
12. D.J. Durkin, Maryland
11. Tracy Claeys, Minnesota
10. Kevin Wilson, Indiana
9. James Franklin, Penn State
You have free articles remaining.
6. Paul Chryst, Wisconsin
5. Pat Fitzgerald, Northwestern
3. Jim Harbaugh, Michigan
2. Mark Dantonio, Michigan State
1. Urban Meyer, Ohio State
Of note nationally, Oregon's Mark Helfrich is ranked No. 12 among all coaches, right behind Stanford's David Shaw. The top coaches according to Sporting News:
9. Brian Kelly, Notre Dame
6. Jim Harbaugh, Michigan
5. Mark Dantonio, Michigan State
3. Jimbo Fisher, Florida State
2. Urban Meyer, Ohio State
So if you believe those rankings three of the six best coaches in America reside in the Big Ten, all in the East Division.