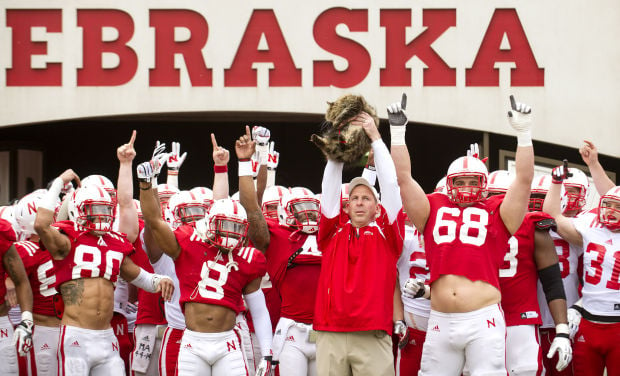 Husker coach Bo Pelini had company as he conducted the Tunnel Walk for Saturday's Spring Game.
Wearing a stone-faced expression, Pelini cradled a cat in his arms as HuskerVision showed the coach leading his team onto the field.
The crowd roared as the real Pelini held the cat into the air like Simba in "The Lion King."
It seems even @FauxPelini was willing to concede Nebraska's head coach had won this joke-off.
We'll have more from the Spring Game, not all of it cat related.
Be the first to know
Get local news delivered to your inbox!