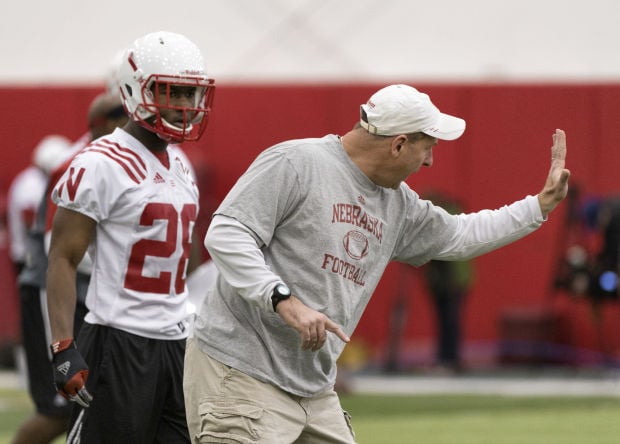 After Thursday night's closed scrimmage, the Huskers began a 10-day pause in practices, with UNL's spring break taking place next week.
What'd Bo Pelini tell his players as they parted ways with eight of 15 spring practices in the books?
"Take some time off, relax, enjoy their families," Pelini said. "Ninety-nine percent of our guys are going home. Some guys that are injured will be sticking around here and getting treatment. But it's a long year for these guys."
Pelini likes Nebraska's methods of breaking up spring practices into two different sections.
It's something he's done for a few years now. It gives players a chance to get away from the grind and coaches a chance to study what's been accomplished while reviewing what still needs done.
"You can kind of regroup, re-energize, and make sure we come back for a good two weeks to follow up spring break."
Granted, a head coach always has some worry about sending 100-plus guys their separate ways for a week.
"Any time a bunch of guys go home, especially around spring break time ... my word is, 'Make sure you understand the big picture and that you make good decisions while you're at home,'" Pelini said. "Because when I worry the most is when they're around a lot of people who aren't as invested and obviously don't have the same things at stake that they have. They got to be very cautious."