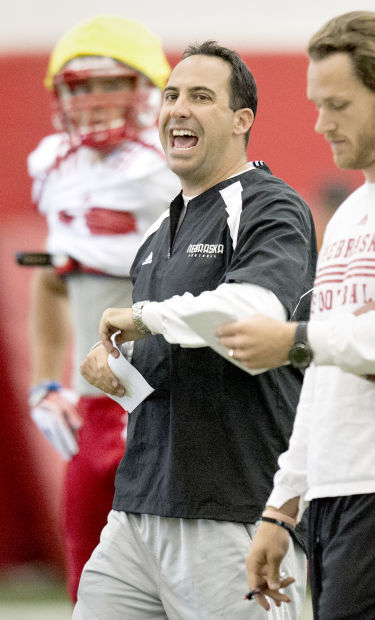 Husker defensive coordinator John Papuchis said Tuesday that Kieron Williams, Josh Kalu, Chris Jones and Jerald Foster are true freshmen defenders who have a chance to play against Florida Atlantic on Saturday.
"Whether they do or not is still a little bit to be determined, but we're planning on those guys right now," the coach said.
About Foster, who just moved from the offensive line to defensive tackle last week, Papuchis said: "He's done a nice job. Like I told him the first day he moved over, we're not going to put him in a position where he's not going to be successful. So if he feels like for whatever reason that he's not ready, then we won't play him. But as long as he stays on track, then we'll see what happens."
*** On the offensive side of the ball, coordinator Tim Beck wasn't certain of what true frosh might play, but said wide receiver Demornay Pierson-El "has a chance to be helping us quite a bit."
*** Daniel Davie, who just about nine months ago was beginning a rehab process from a season-ending knee injury, would be the starting cornerback opposite Josh Mitchell if the Huskers played today.
 Papuchis said Davie has the lead on Jonathan Rose as of Tuesday, "but that doesn't mean that's what it's going to be what it is on Saturday. We're going to let them compete and battle it out the rest of this week and see what happens, and let it be determined on the field. But today, Daniel lined up with the first group."
Both will assuredly play on Saturday. That will likely be an ongoing position battle throughout September at least.
*** Papuchis was pleased with the work accomplished during Tuesday's practice.
"Today was probably the highest tempo, highest energy day on getting the most work in on Florida Atlantic," he said. "I thought they came out focused and ready to roll today coming off the day off yesterday. I feel good about where we're at. We still have a lot of cleaning up to do before Saturday but that's not any different than any other game week."