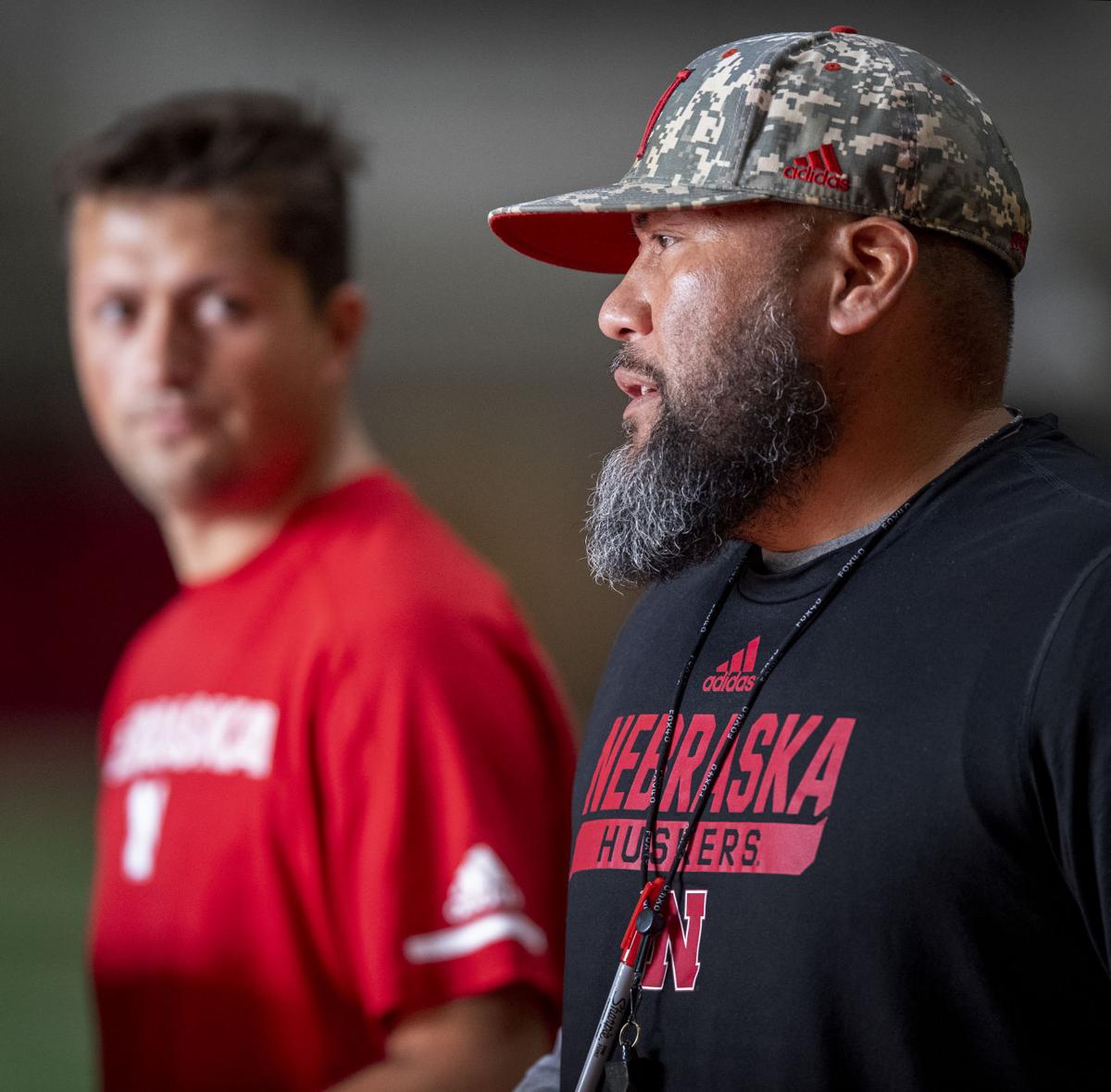 Nebraska defensive line coach Tony Tuioti said during his hourlong appearance on "Sports Nightly" on Thursday evening that he's looking forward to a couple of players returning to his rotation as they get healthy.
Those are sophomore Casey Rogers and walk-on Colton Feist.
"Casey is trying to get himself healthy," Tuioti said of the 2020 rotation regular, who did not make the trip to Illinois. "We're trying to get all our guys as healthy as we can and when he's ready, he'll be back on the field with us."
Feist, meanwhile, at one point in camp during an open portion of practice had a boot on his left foot and was getting around on a scooter.
"I expect big things out of (Rogers)," Tuioti said. "I expect big things out of Colton Feist and they expect big things out of themselves. In our room, we've got a lot of competition and those guys know at the end of the day, the only way to get better is to be back on the field. And it's a healthy competition. Those guys take a lot of pride on wanting to get back on the field and help our team win."
Feist, a sophomore walk-on from Yutan, has worked his way into a spot where Tuioti trusts him.
"He can play for us. I can't wait for him to be back with us and get going," Tuioti said. "He's a guy that can definitely make plays for us. He's had a great camp, just like Casey, and I can't wait for everybody to see what he can do for us."
Feist played in four games in 2020 and worked his way into being in the rotation before he suffered the injury in camp.
"He's grown a lot. I love Colton. He's everything that we want in a football player. When you go through recruiting, you're trying to go through a checklist of what type of attributes does this guy have to have to play for us. He checks off all the boxes for us. We talk about, 'Play like a Blackshirt' in our room. No. 1 is play with passion. No. 2 is be accountable. He's definitely a guy that checks those boxes off for us. Then he's tough and he's relentless. He only knows one speed and it's 100%. He does that in practice time and time again. The last two things are we talk about being productive and competitive and he checks all those things off for us."
"Polar Bear" sighting on Saturday? Freshman defensive lineman Nash Hutmacher, the South Dakota native known as the "Polar Bear," made the travel roster to Illinois and Tuioti said he will have a role Saturday against FCS Fordham.
"You will see the Polar Bear on Saturday. He's had an outstanding camp. I'm really excited about him and his growth and development," Tuioti said. "When you talk about Damion Daniels and how much he's grown, the Polar Bear is the same way."
Tuioti said the change Hutmacher has made physically in the past year is "dramatic."
"He's quick, he plays with great pad level, he's super-strong and his football IQ has gone up higher and higher. I can't wait for him to go out and play. He will definitely be on the field this Saturday. I have a plan for him."
More Riley, too: Tuioti said if there's one thing he wished he'd done differently against Illinois, it would have been to get junior Jordon Riley a few more snaps.
Tuioti said Riley had earned them and he simply thought his four-man rotation was working well and he didn't want to disrupt it in the moment.