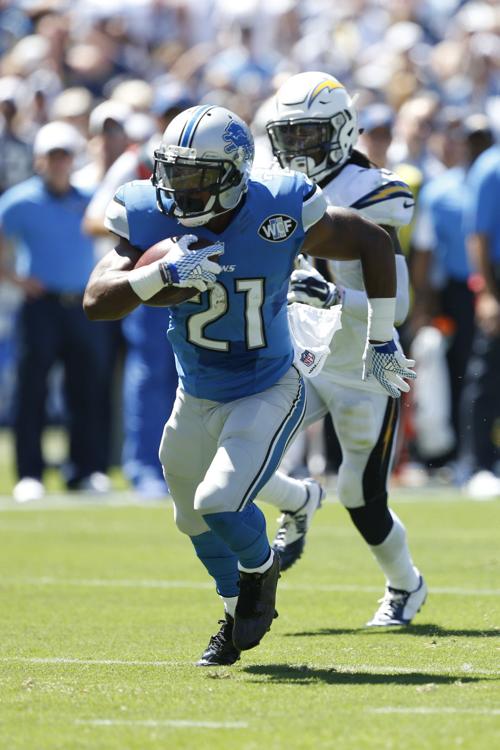 Ameer Abdullah was watching the Husker heartbreak from a distance. While going through his rookie season with the Detroit Lions last year, he could relate to the close calls his former teammates were experiencing throughout their 2015 season.
"That's kind of how our season went last year," Abdullah said.
His Lions, though finishing hot by winning six of their final eight, ended the year 7-9. Four of those losses were settled by less than a touchdown and seven were by 12 points or less. Like Nebraska, Ameer's Lions also loss a game on a Hail Mary, stunned when the Packers nipped them on a last-second heave from Aaron Rodgers.
"A little play here, a little play there, that's where the minute details make the difference in the NFL," Abdullah said. "The same thing can be said at the collegiate level. Nebraska lost a lot of close games. There was a three-game swing they lost that they easily could have won."
He lists off games against BYU, Miami and Illinois off the top of his head as missed opportunities that he knows could have changed the view of Nebraska's season.
The former Husker running back still feels an attachment. He calls it "our season" when discussing what happened to Nebraska in 2015.
He's been back in Lincoln this week, training, connecting with some old pals, and set to host his own Ameer Abdullah Charity Youth Football Camp at Lincoln Pius X on July 9 and Omaha Bryan on July 10. (I'll have more on that and Abdullah's thoughts on NFL life in a future story.) He embraces the fact Nebraskans treat him like one of their own, even if he is originally from ... Alabama.
"I think it's truly special," he said.
And if Ameer's Lions and Huskers were both on the wrong end of close games more than he'd like last year, he points out things can shift the other way quickly, too.
But you have to do the little things well enough to make them shift.
"I say that because you never know when it's going to be your year," Abdullah said. "I'm pretty sure Iowa didn't go into the year thinking it was going to finish 12-2 or something like that. That's like one of the greatest seasons Iowa's ever had. Just a year before they were a middle-of-the-road team. And the same thing with the Carolina Panthers. A couple years ago they were 7-9 and the next year they go to the Super Bowl with one loss."