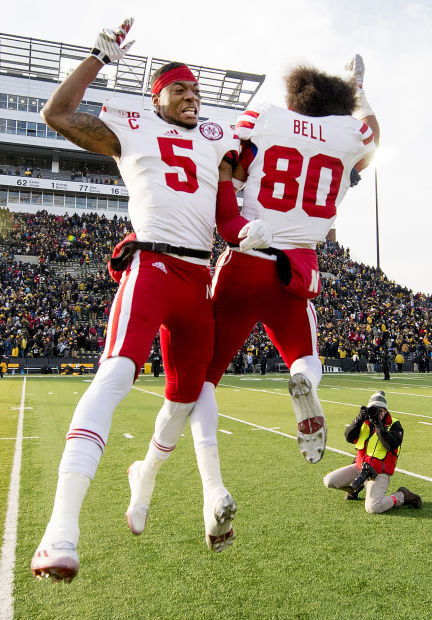 We try to keep tabs best we can on where former Huskers go with their professional careers.
For cornerback Josh Mitchell, he has a new home in the Canadian Football League. A senior for Nebraska in 2014, Mitchell has been picked up by the Toronto Argonauts.
The Argonauts actually announced it a couple weeks ago. CFL transactions are sometimes tougher to track, but this tweet tonight from Mitchell brought it to my attention:
Being from the states you don't know much about the CFL growing up. But man this is an awesome league & I'm thankful for the opportunity!

— Josh Mitchell (@J_Mitch05) June 8, 2016
Mitchell started 28 games as a Husker, including all 13 as a senior when he was a team captain. He was part of a secondary that helped allow just four of its 13 foes to complete more than 50 percent of its passes in games.
Several other recent Huskers have found chances in the CFL. Former Husker cornerback Jonathan Rose just got picked up by Ottawa last week. And Ciante Evans, who worked alongside Mitchell in that Husker secondary, spent last year playing in Calgary.
Offensive lineman Yoshi Hardrick, meanwhile, is making a go of it with the Winnipeg Blue Bombers. "This is all I can do, man. I just love the game," told the Winnipeg Free Press. "I can't sit behind a desk. I can't do anything else but run at people full speed for a living."
One former Husker who decided to go a different direction is Byerson Cockrell, a starting defensive back for Nebraska the past two years.
He is currently back in his home of Mississippi fresh off a trip to the Dominican Republic where Husker athletes helped build a basketball court in an under-privileged village. He's also planning an extended trip to Africa in a few months.
I was sort of surprised Cockrell didn't participate in Nebraska's Pro Day, seeing him as a likely candidate to at least get a free-agent opportunity due to his versatility.
Despite not participating in Pro Day, Cockrell still fielded calls from the Eagles and Jets before draft day seeing of his interest in continuing with football.
"I pretty much told them I've got to take a break for right now," Cockrell said. "Who knows? I might want to come back next year or whatever. Who knows? Just let life play out with that."
From the sounds of things, and Cockrell's plans for the months ahead, he has a pretty good life perspective right now.