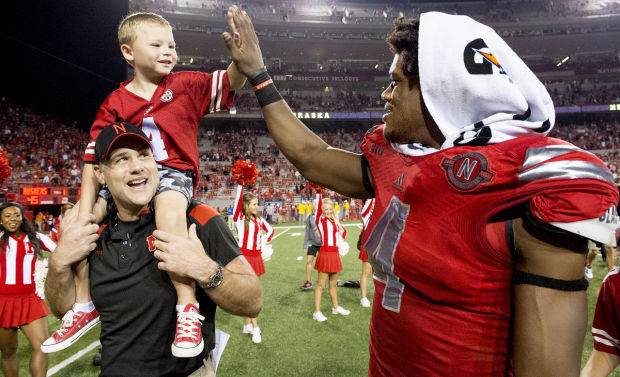 We know what everybody thinks is going to happen. We all see the NFL Draft projections -- like this one from SI.com's Chris Burke -- and assume Randy Gregory is playing his last season as a Husker in 2014.
But ... reporters are taught in Journalism 101 to never assume.
And so you can do what you want with it, but we'll just point out that twice in the past week Bo Pelini has made mention of having ALL of his defensive linemen back next year. All of 'em.
That would include Randy Gregory, the man Burke has going No. 1 overall in his latest mock draft.
"I think there's still a lot more out there for them," Pelini said about his defensive line during Monday's press conference. "It's really still a pretty young group. You know, we're not going to lose any of them, but I'm seeing them develop, I'm seeing them play well."
Pelini uttered a similar thing about having everybody back last week during the Big Ten Coaches Teleconference.
Whatever you think is going to happen, don't think it was a slip of speech by Nebraska's head coach.
Regardless of what happens with Gregory, Husker coaches are also no doubt hoping defensive end Avery Moss -- suspended for campus for the year -- is allowed to return to the program in 2015.
Getting back Moss would be bigger than any recruit that is out there.
Be the first to know
Get local news delivered to your inbox!