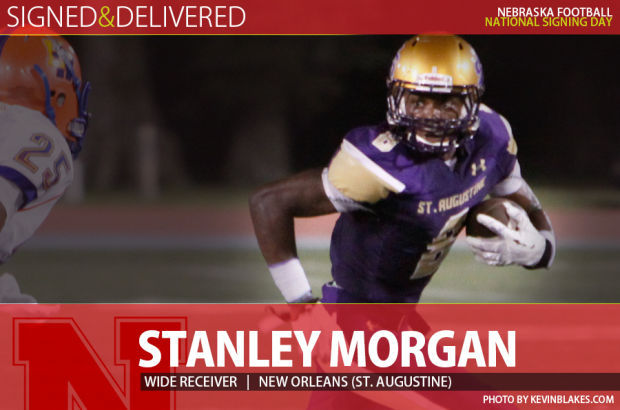 Seems fans always like to hear how the rookies are progressing.
Tommy Armstrong was asked Friday which true freshman receivers have stepped up this summer.
His immediate answer: Stanley Morgan.
"I'm looking forward to working with him," said Armstrong, Nebraska's projected starting quarterback. "He's been doing great against our corners, our first defense."
The 6-foot, 185-pound Morgan, of New Orleans, finished his senior season at St. Augustine High School with 46 receptions for 891 yards and eight touchdowns despite missing two games with a shoulder injury that apparently has healed.
He was ranked among the top 30 receivers in the nation by both Rivals.com and ESPN.
"I like how he runs his routes," Armstrong said. "He gets off contact. He's that type of guy who likes to learn, and he learns fast. He takes what you say and fixes it right away. That's how you can tell a great player from the rest -- he wants to be better even when he runs a route the right way.
"He's been giving our DBs some trouble here and there running certain routes."