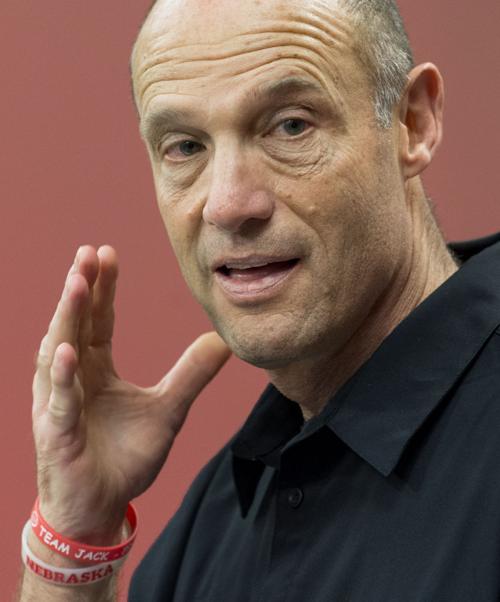 Charlie McBride knows how hard everyone takes losing in the state of Nebraska. He took his share of heat for a lot of years before he was as beloved as he is by the Husker fan base today.
The former Nebraska defensive coordinator is also full of positivity about this new staff despite NU's 2-3 start.
"I think the positive stuff is yet to come. I really do," McBride said. "I have a good feeling about this weekend. ... I think one of these days, all of a sudden, the light's going to come on."
McBride remembers it took a year or two before he joined the Husker staff in 1977 before he started to gain the trust of players. "They're looking at me like, who in the heck is this guy?"
It takes time to build those relationships, he points out, especially with recruiting taking a head coach away from his new team so much until you get to spring practices.
"I get so discouraged when I see a new coach (so criticized) who hasn't really been there long enough to find his way around," McBride said. "He is the only coach that came in, period, that asked any of the former coaches, not for advice about what they're playing, but about people in the state. They wanted to learn as much about it as they could. There's nobody that's ever done that before."
McBride adds that he hasn't heard one negative comment from an ex-player about the new staff even after the tough start.
The coach still loves Husker football a whole lot. You can hear the passion in his voice when he talks about it. He thinks good stuff is coming with this staff. "You know, give them a chance."