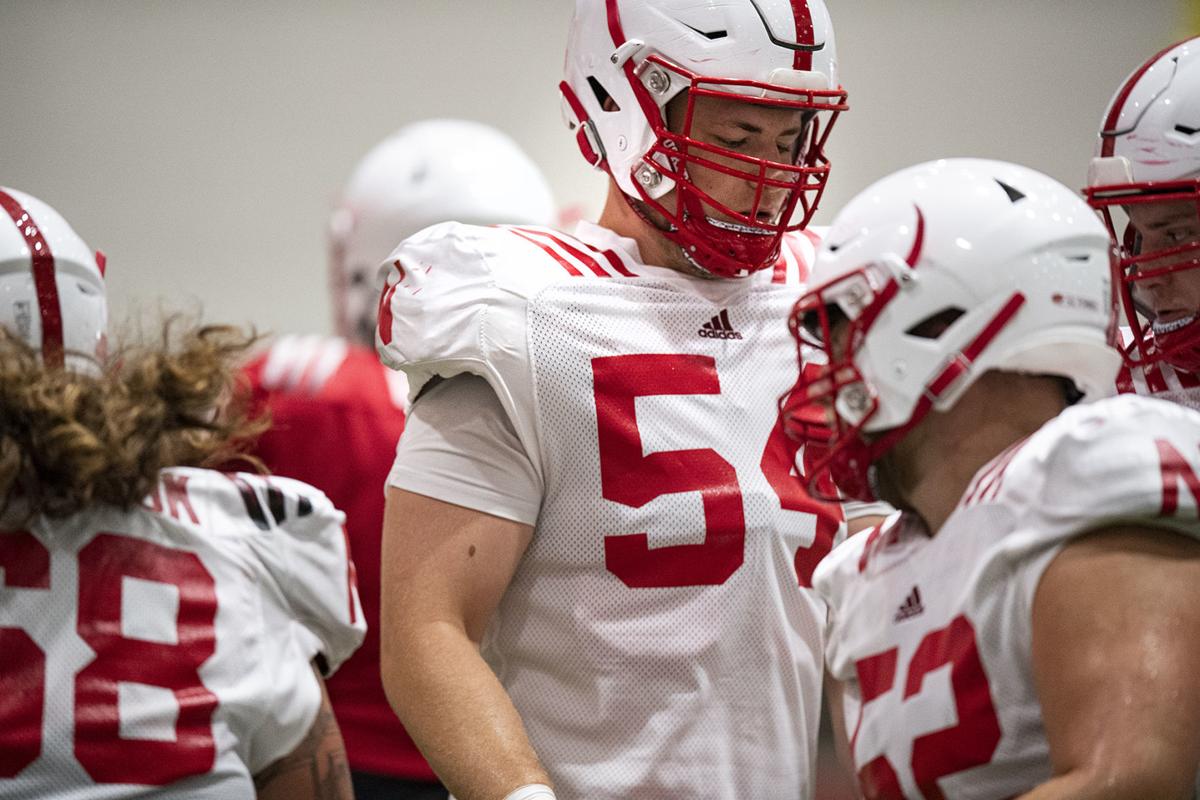 Bryce Benhart was always the biggest player on the field in high school and, well, he's not going to be too far off throughout his college career, either.
Nebraska's freshman tackle, who is listed No. 2 on the depth chart at right tackle behind junior captain Matt Farniok, is in the process of not relying so much on that size.
"He has done a great job," Farniok said of his understudy. "He has learned that when you are in high school you can be bigger than everyone so you can kind of get away without the best technique. He has tightened it up and he has gotten a lot better with how he moves his body, his footwork, striking within the frame."
There is much to learn for Benhart, who is listed at 6-foot-9 and 295 pounds on the latest roster update from the school.
You have free articles remaining.
The Lakeville, Minnesota, native wrestled throughout high school and was considered a consensus four-star prospect by the recruiting services.
Head coach Scott Frost on Monday said there is a big group of freshmen who are still on the border in terms of whether or not they redshirt this fall or play in more than four games. Considering Benhart's positioning on the depth chart, it's natural to wonder if he's part of that group and whether his fate in 2019 is dependent, at least to some degree, on how healthy the Husker frontline stays.
Regardless, Farniok says the young guy has made the most of his first three months on campus.
"He is starting to excel in the tiny details of what it takes to become a good offensive lineman and a great offensive lineman. I love it," Farniok said. "I am so excited for him. He is a great guy, too. He is always eager to learn. He's another prototype mindset for a lineman. He wants to be the best he can be and he wants to help any way he can."
Watch: Frost on Blackshirts
Watch: Martinez on offense
Watch: Barry on Mills
Watch: Frost on Maurice Washington
Watch: Daniels on captaincy: 'It was overwhelming'
Watch: Martinez talks about his role as a captain
Watch: Frost talks depth chart, Blackshirts at Monday presser
Watch: Cook talks about scrimmage nerves, upcoming season
Two-minute drill: Reaction following Monday's news conference