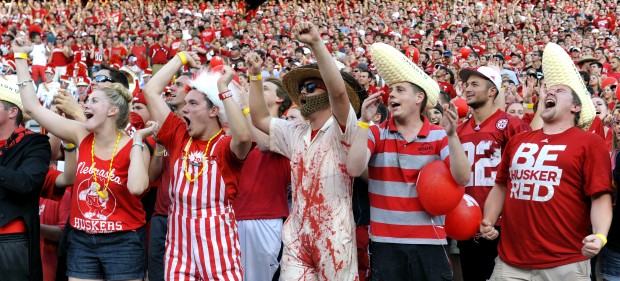 Like your food intake on Super Sunday, one supposes it's good for a program to have the announcements of their commitments spaced out.
And so after two commitments in the morning, and one in the afternoon, the night finished with a fourth addition to this Husker recruiting class.
It was from long snapper Jordan Ober of Las Vegas. He attends the same highly regarded Bishop Gorman High School football program that produced redshirt freshman Husker O-lineman Nick Gates.
Ober visited this weekend with his parents, went home to process it for a few hours, then made the announcement he was accepting a scholarship to Nebraska, becoming the 20th recruit in this class.
"I felt like I fit right in with the team ... and the coaches were great, they were amazing," Ober said. "I feel like they know what they're doing, we're going to have a great season."
Ober has been long-snapping since he was a sophomore in high school, working closely with long-snapping guru Chris Rubio, as we detailed in a previous blog.
The recruit hung out with other Husker specialists on his weekend trip, with sophomore kicker Drew Brown serving as his host.
Ober said it was Rubio who first made him realize he could get a scholarship to play college football long snapping if he put in the work.
"He's my foundation. I wouldn't be anything without him," the prospect said. "He's started to change the game. ... We're finally starting to get scholarships. I'd still say it's a little bit rare but it's starting to get a lot better.
"Obviously the main goal is a scholarship. But I just worked my butt off every day. Hard work pays off."