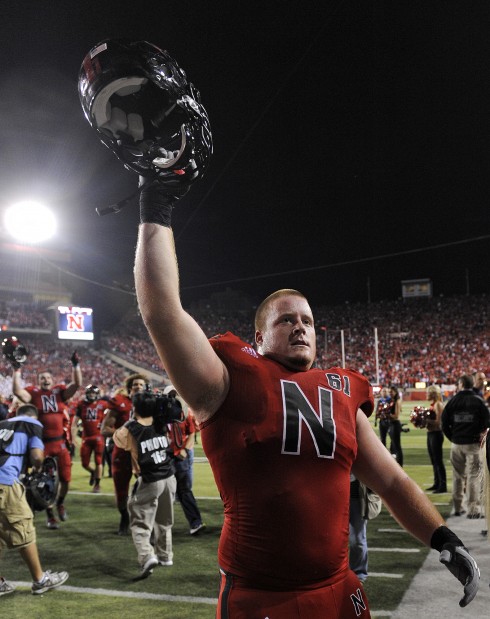 Spencer Long no doubt has a promising career in the medical field.
But he might have quite a bit more football to play before that.
The Huskers will face off against three of the top eight players on Brandt's list this season.
Michigan offensive tackle Taylor Lewan is ranked No. 2, UCLA linebacker Anthony Barr at No. 3. Penn State's defensive tackle DaQuan Jones at No. 8.
UCLA's defense has its share of question marks, but here's what Brandt wrote about the Bruins' star linebacker: Barr (6-4, 240) came to UCLA as a running back, but converted to outside linebacker in the spring of 2012. Barr -- who runs a 4.7-second 40-yard dash -- was UCLA's second-leading tackler in 2012 with 83, and he led the Pac-12 with 13.5 sacks. He has long arms and a very good burst off the edge. Barr also seems to have very good instincts.
Nebraska fans will get to size up Barr with their own eyes soon enough, when UCLA comes to town on Sept. 14.