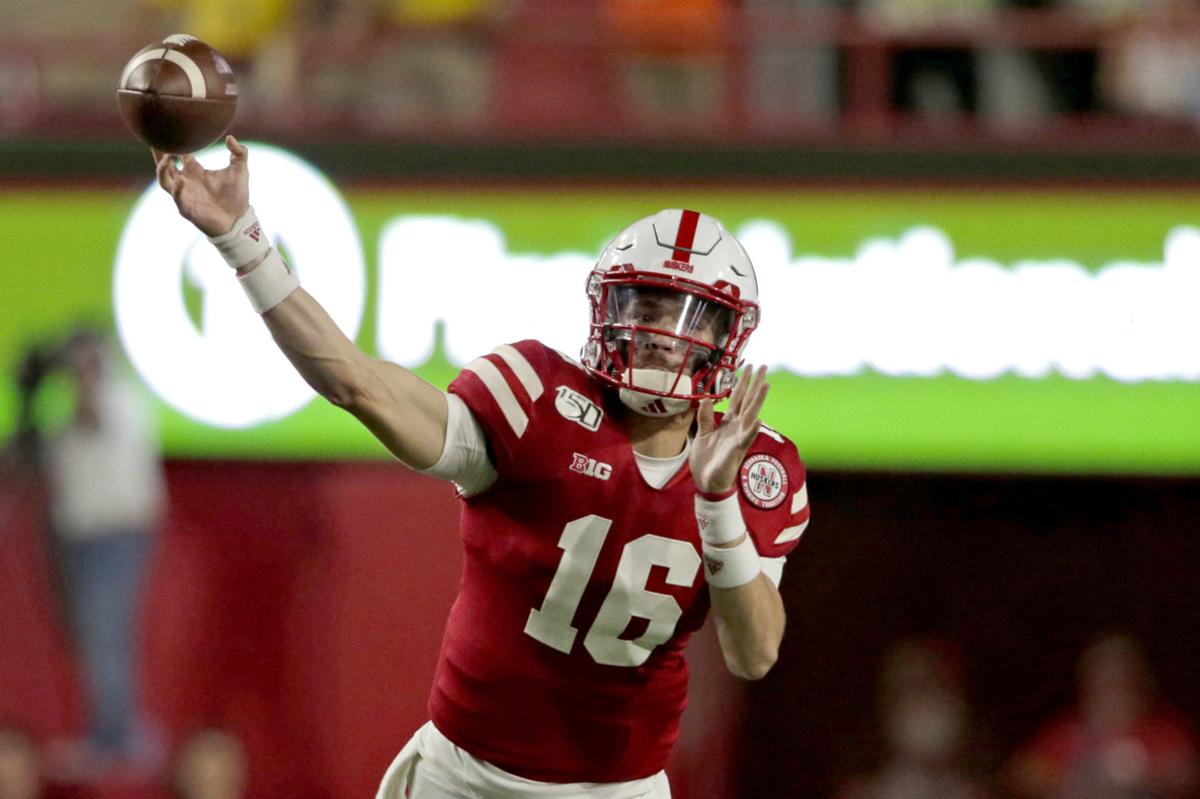 Last fall, Noah Vedral made his Memorial Stadium debut and, well, it didn't look so pretty.
The Nebraska backup quarterback and Wahoo native took over in the middle of a third-quarter win against Bethune-Cookman in late October and ran for a 20-yard touchdown but finished the afternoon 2-of-9 passing for 29 yards and an interception.
Head coach Scott Frost and quarterbacks coach Mario Verduzco took the blame then and have since, saying it probably wasn't fair to Vedral to put him in a game after he'd spent most of the fall running the scout team in the belief that he would not gain eligibility to play. That only came Oct. 13, two weeks before he appeared in his lone game of 2018.
Fast forward a year, and things look a lot different for NU's 6-foot-1, 200-pound No. 2 to No. 2.
Vedral led a nine-play, 42-yard touchdown drive against Northern Illinois that made up for with crispness what it lacked in explosiveness.
"It was good to see Noah play a little bit," Verduzco said this week. "It was good to see him get in there and operate, and he looked pretty smooth."
You have free articles remaining.
Indeed, he did in completing 3-of-5 for 30 yards with mostly young and inexperienced players around him.
"Noah runs and operates our offense really well," Frost said Thursday. "The tempo is great with Noah in there, the decisions are crisp. A lot of that has to do with his time in our offense. This is his third year running this, and he's as familiar with it as anybody."
Frost said he thinks Vedral is capable of winning Nebraska a game or games if needed, and the depth he provides along with freshman Luke McCaffrey and junior walk-on Andrew Bunch makes NU's quarterback room better positioned than it was a year ago.
As for Vedral, he capped off that drive against NIU with another touchdown run, this one from 3 yards out. On the sideline, he was greeted by Martinez, who said after the game that he was so excited that he picked Vedral up in celebration.
"I was just super-excited for him and I don't think he could have had a better drive than he did," Martinez said after the game. "He made all the right decisions and I'm just happy for him and I'm happy for all those guys who got in there and played their tails off and finished a drive and put the game away for us.
"He deserves it. He's a great guy and he's been supportive of me. Every play, even last year coming off to the sideline. I think it's tough for a lot of people to understand just how much those guys mean to me, the other quarterbacks and the other players, but Noah's always been there. Ups and downs and, in short, I'm just really happy for him."
Verduzco said the attitude in his room has been "nothing short of tremendous," and joked, "under penalty of death if it wasn't," but it's clear that the group has built a bond over the past year-plus.
If NU gets a big lead again, the Huskers might opt to get McCaffrey's feet wet instead of going back to Vedral. Snaps could be few and far between, but Verduzco said his sophomore can handle the unknown.
"Backup quarterback may be the hardest position to play in all of sport, but he understands he has to be ready to go at a moment's notice."