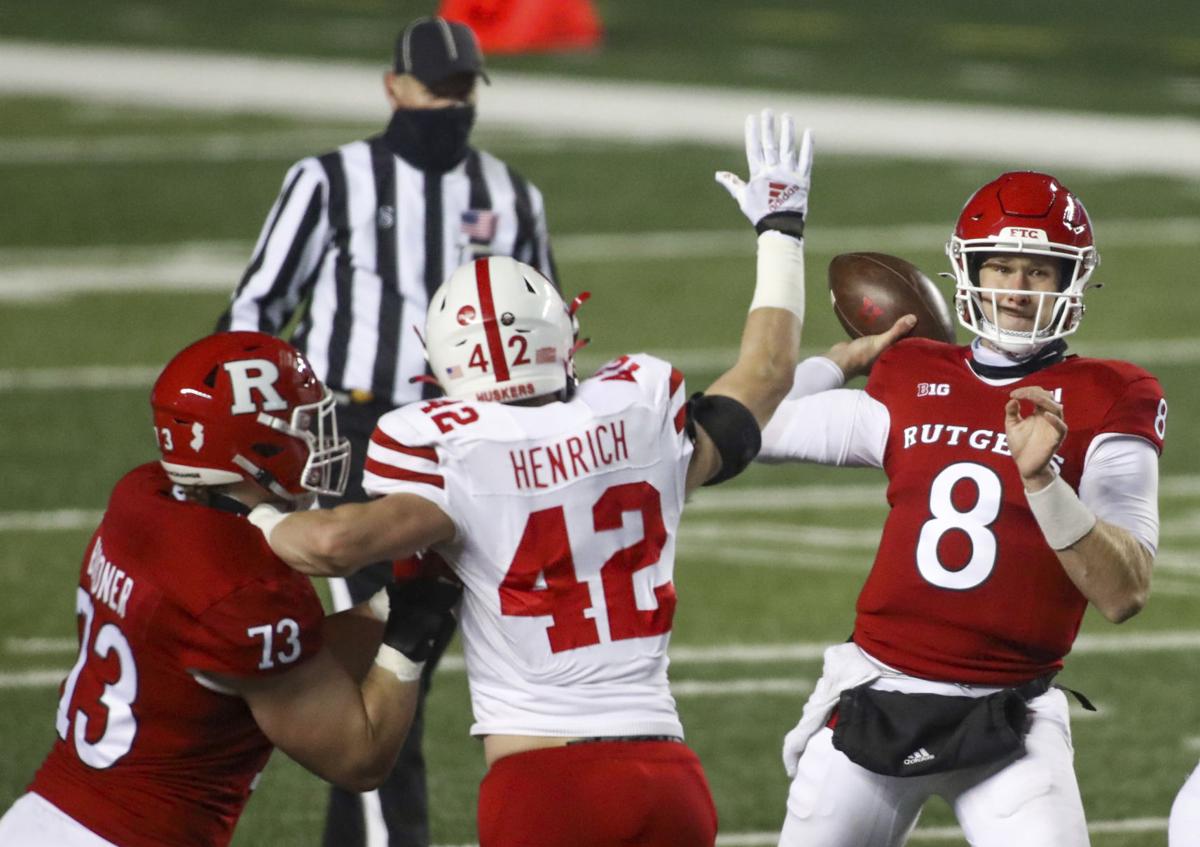 Among Nebraska defensive players, not many will engender more conversation over the next few weeks than redshirt freshman linebacker Nick Henrich. 
The 6-foot-4, 225-pounder from Omaha Burke played well late last season after switching back from outside linebacker to inside.
By all accounts, he had a productive spring. 
In fact, defensive coordinator Erik Chinander on Monday had high praise for Henrich. 
"I thought through the spring, I thought Nick played as well as anybody on the football team," Chinander said. "So far through four (preseason camp) practices, he's continued on that path. He's got competition, that room is pretty tight. You've got those four guys at the top right now — Nick and Luke (Reimer) and Garrett Snodgrass and Chris Kolarevic. You've got some freshmen and some young guy pushing them from behind. That competition is really, really high and I think that's good to have that competition. Even if those guys separate themselves, they know they can't stop.
"Nick's done really well so far." 
» Check back for more on Henrich later this week in the Lincoln Journal Star and online
Watch now: Check out replays of Erik Chinander, others discussing the Huskers' defense
Watch now: Erik Chinander on Husker defense, and roster's 'willingness to do things right'
Watch now: Chris Kolarevic has 'a feel' for the playbook, feels 'good' about progression with Huskers
Watch now: OLB coach Mike Dawson on being straightforward with players