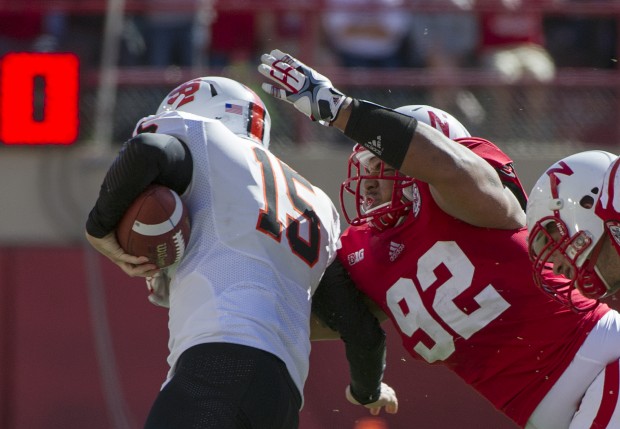 Nebraska has suffered its biggest injury blow of this fall camp so far, losing sophomore defensive tackle Kevin Williams for the season due to a knee injury.
"Obviously I feel bad for Kevin but it's a position we have pretty good depth in right now," Husker coach Bo Pelini said after Saturday's practice. "Just wish him the best because this is the second time he's had a knee injury. I just feel for the kid. He's obviously heartbroken. He was playing good football."
Williams was considered one of the leading contenders for serious playing time next to senior Thad Randle on the interior of Nebraska's D-line.
Pelini said he believes Williams will be able to come back strong from the setback. "It was a pretty clean injury and we think he'll be able to rehab and be just fine going forward."
Pelini said there were no other serious injuries impacting his team.
Perhaps most notably, Nebraska's two young defensive ends have healed well after being held out of practice since Tuesday.
Randy Gregory returned to the practice field today. Greg McMullen will be back in action Monday.
Pelini also expects senior tight end Jake Long to return soon. "He's way ahead of schedule right now. He'll be coming back any day now. We're being smart. We got young guys at that position that need work. He'll be ready for game week, for sure. He'll probably be ready sometime this week."