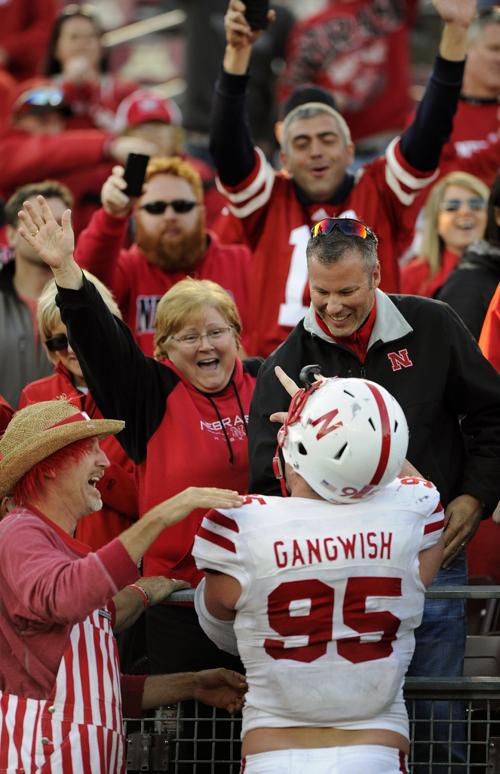 The Cincinnati Bengals like those Huskers.
Rex Burkhead and Trevor Roach were already on the NFL team's roster. Joining them now is former Nebraska defensive end Jack Gangwish, who signed with Cincy on Wednesday.
The Bengals have the ability to fill up to 90 roster spots heading into training camp and the 6-2, 265-pound Gangwish now gets a chance to keep his football career going.
Having not played a snap until his fourth year in the Husker program, the Wood River native quickly became a fan favorite after moving up from walk-on to scholarship player to Blackshirt and team captain.
Playing in 10 games last year and starting nine, Gangwish totaled 15 tackles, including four tackles for loss and 1.5 sacks, while adding seven quarterback hurries.