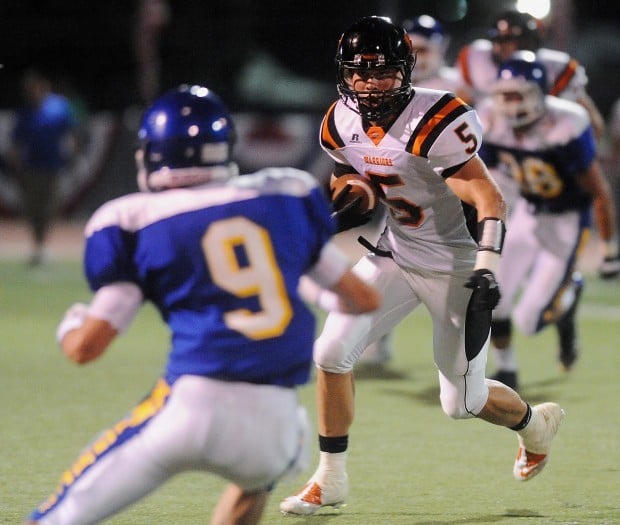 Some high school tight ends become defensive ends or offensive tackles at the next level. Some safeties become linebackers.
South Dakota's Nathan Gerry? Recruited as a safety, that's exactly where Nebraska wants the 6-foot-2, 210-pounder to play.
That's the story from Gerry's father, Brian, the head athletic trainer at Augustana College in Sioux Falls. Brian Gerry said Nebraska coach Bo Pelini is set on Nathan playing safety and told the rest of the coaching staff the same thing.
"(Defensive coordinator) John Papuchis came to town the other day, and he was telling us there was kind of an argument in the coaches' meeting talking about recruits," Brian said. "The linebacker coach said he could easily get Nate up to 230 (pounds) and have him play linebacker. Papuchis said Bo stepped in and said, 'Absolutely not. We want him at safety.'
"They've told us they don't want to burn a year just for Nate to play special teams. In our visits, Coach Pelini and Coach Papuchis have reassured us that they think Nate is going to be an every-down player."
The younger Gerry's training started early: In the 1990s, Brian Gerry ran a celebrity football camp that included the likes of former NFL greats Walter Payton, Marcus Allen and Omaha native Gale Sayers.
"It was a pretty cool atmosphere for a kid," Brian said. "Nate has always been around football and followed me around on the field."