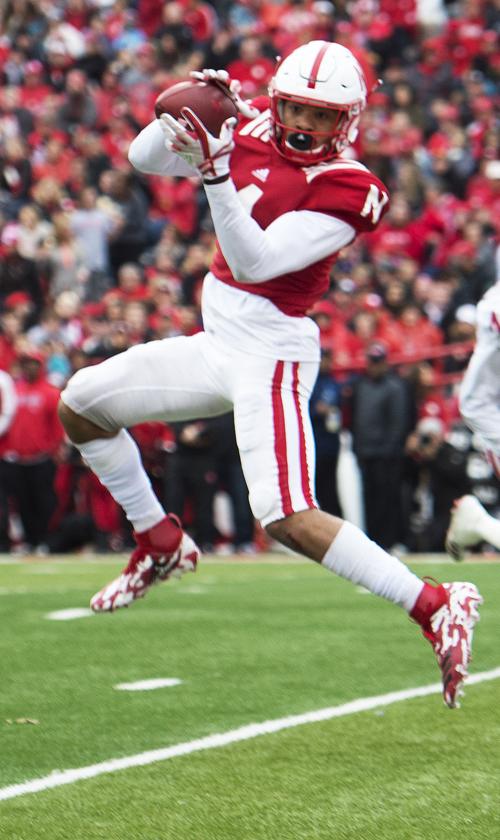 Jaevon McQuitty's college football career might not be over just yet. 
The former Nebraska wide receiver's name is in the transfer portal, a source confirmed to the Journal Star, which likely means McQuitty is at least exploring the idea of trying to continue playing. 
Nebraska announced at the beginning of the month, before spring ball was set to begin, that McQuitty, a former four-star prospect, was no longer on the team and was retiring. He and the school were going to explore a medical exemption that would allow him to remain on scholarship but not count against NU's scholarship limit. 
Spielman is back home in Minnesota. Nebraska also loses WR McQuitty to retirement. 
Three weeks later, though, the Columbia, Missouri, native will instead explore options elsewhere. 
McQuitty battled knee injuries early in his career and never really became a productive player for the Huskers, logging two catches for 14 yards in nine career games. 
NU began spring with five scholarship wide receivers (including redshirt freshman Chris Hickman, who has also been listed as a tight end) and has four more signees expected to arrive on campus this summer. 
Be the first to know
Get local news delivered to your inbox!