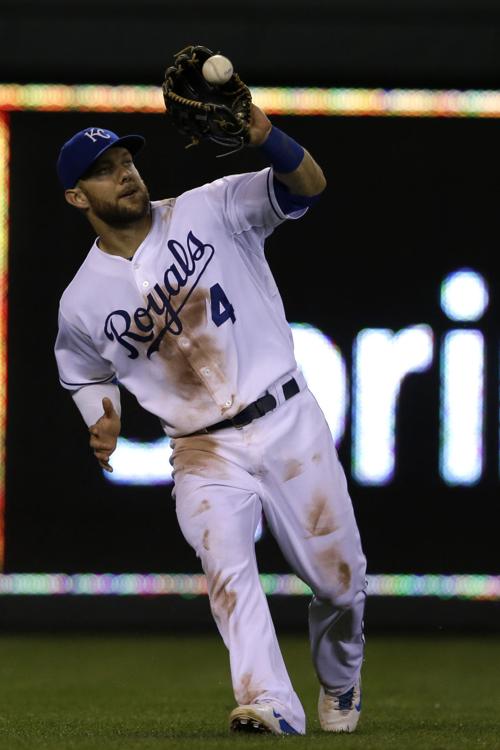 Alex Gordon, the Lincoln native who starred at Nebraska from 2003-05, has made the American League All-Star team for the third straight season, this time as a starter.
In fact, half of the eight position players set to start for the American League in the All-Star Game later this month will be Royals.
The final votes are in, and the other three Royals voted in as starters are catcher Salvador Perez, shortstop Alcides Escobar and outfielder Lorenzo Cain.
According to this article in The Kansas City Star, the last Royals player voted into the starting lineup was outfielder Jermaine Dye in 2000. Before that, it was Bo Jackson in 1989. They never had more than three elected through fan voting.
The 86th All-Star Game will be July 14 in Cincinnati.
Gordon, a Lincoln Southeast graduate, is hitting .260 with nine home runs and 32 RBI. He continues to make his mark on defense as one of the most-skilled outfielders in the game. He's a good bet to win his fifth Gold Glove this season.
Kansas City manager Ned Yost will guide the AL squad. He told reporters Sunday he is finalizing the list of pitchers and reserves, which he selects along with help from major-league players. Yost said he will use statistical analysis and a players' vote -- a methodology that would make sense for selecting the entire team, in my opinion, especially now that the game is meaningful for the respective leagues.