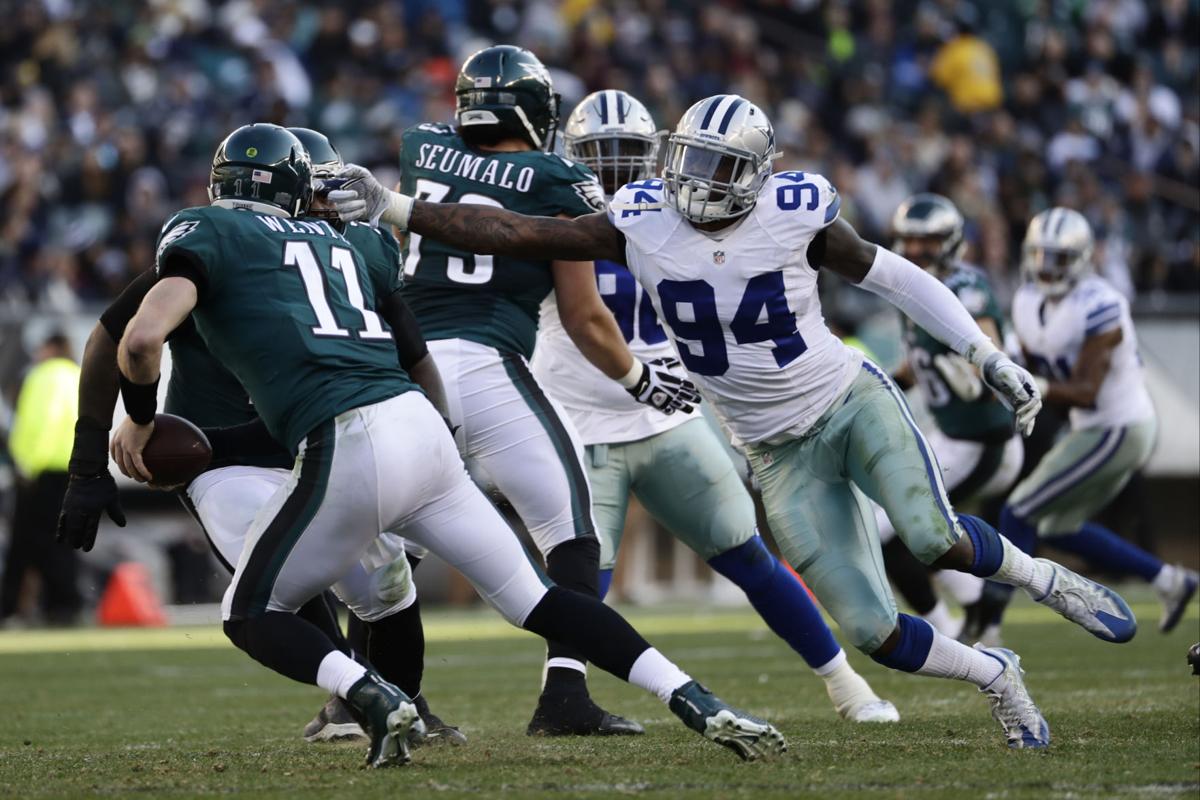 Former Nebraska defensive end standout Randy Gregory has been granted conditional reinstatement by the NFL, according to reports Friday.
Gregory confirmed the reports on social media.
"Today is a celebration and thanks," Gregory wrote on Twitter. "It's go time. I am in a good place and plan to use this second chance to be a great father, player, citizen of Dallas, and teammate."
Gregory has been suspended for 46 games since Dallas took him in the second round of the 2015 NFL Draft. Gregory, who wasn't played since 2018, is coming off his fourth suspension for violating the NFL's substance abuse policy.
According to the Fort Worth Star-Telegram, Gregory will be allowed in the Cowboys' facility starting Monday to go through COVID-19 testing. Once clear, he will be able to participate in meetings.
Gregory can start practicing with the Cowboys the week of Oct. 5, and can play in games beginning in Week 6, the NFL said in a statement.
Ex-Husker Davis makes cut
When the Tampa Bay Buccaneers open their regular season Sept. 13 at New Orleans, the focus will understandably be on quarterback Tom Brady and several other big-name offseason additions. 
But former Nebraska defensive lineman Khalil Davis will be there, too. 
The sixth-round draft pick cracked the Bucs' 53-man roster out of training camp, according to a report from The Athletic on Friday afternoon. 
NFL teams have to cut down from 80-man camp rosters to a 53-man roster by Saturday. This offseason has, of course, been a weird one, and players such as Davis and other late-round draft picks and undrafted free agents haven't had the opportunity to make their case in preseason games. 
Davis, though, did enough to impress. The 6-foot-1, 308-pounder is in good company, too. Under defensive coordinator Todd Bowles, Davis will be part of a unit that also features former Husker defensive lineman Ndamukong Suh and former Nebraska linebacker Lavonte David. 
Davis led Nebraska as a senior in both sacks (eight) and tackles for loss (11.5). Then he turned heads at the NFL Draft Combine — as did his brother Carlos, a sixth-round pick by the Pittsburgh Steelers — by running 4.75 seconds in the 40-yard dash at 308 pounds.