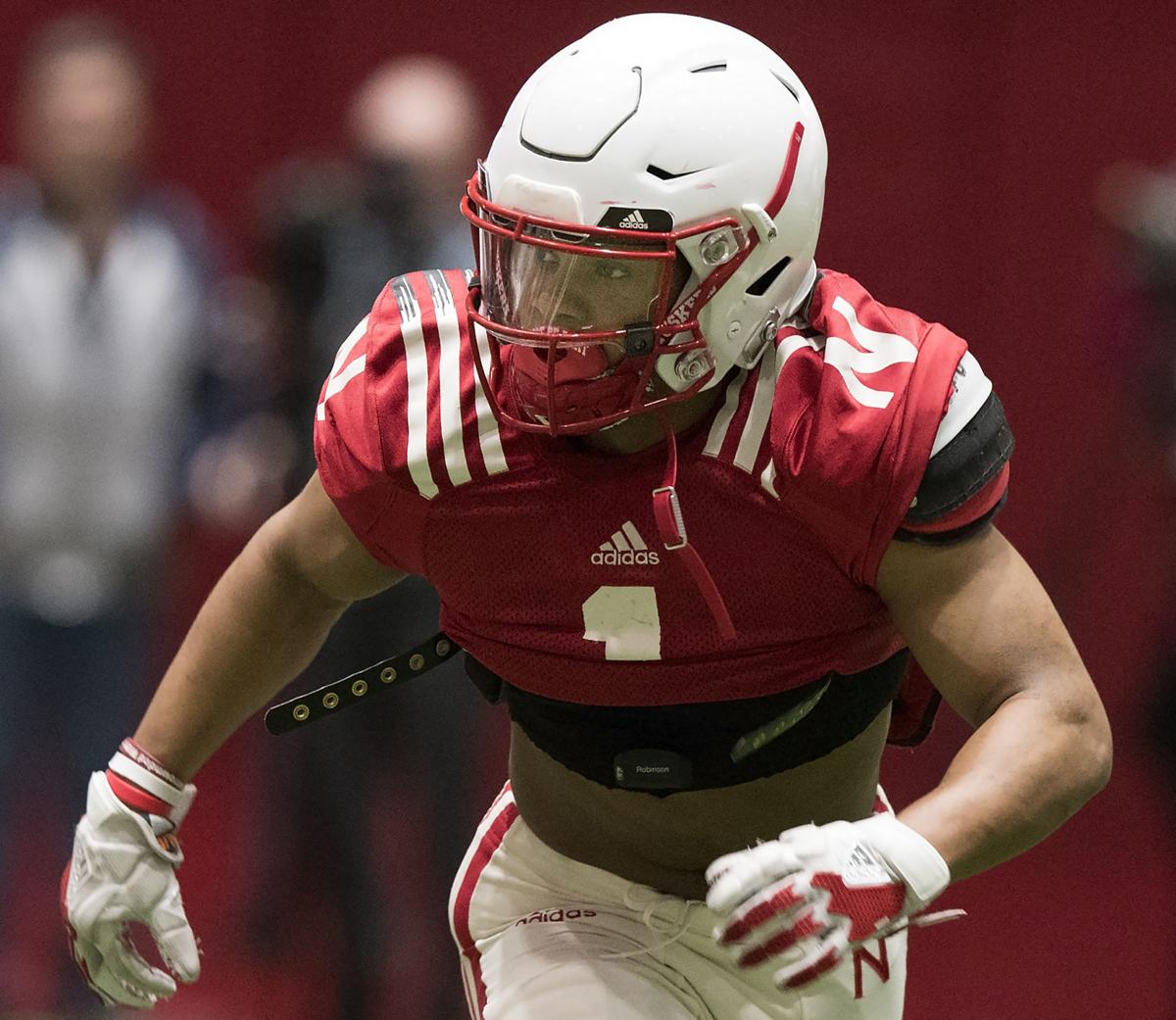 Monday rush hour is over, so it's a good time for a drive. 
1. Nebraska in 2018 got contributions from a group of walk-ons including quarterback Andrew Bunch and wide receiver Kade Warner on offense and special teamers like Isaac Armstrong, Wyatt Mazour, Jeremiah Stovall and others.
Those players were all recruited by Mike Riley's staff, which isn't surprising given the time it takes typically for walk-ons to develop.
"I think it's going to be in the next year or two that you really start to see the benefits of that walk-on program," Frost said. "We've got a bunch of guys that are talented enough to help us. It takes a while for those guys to develop just like any other freshman."
"He was a really good high school football player, had a really good Shrine Game," Frost said. "He's developing, too, but we're thin at inside linebacker right now so he's got a chance to be a guy that merits some play this year. If he makes as big of strides in fall as he made this spring, I think he's going to have a chance at helping us."
Overall, Frost pointed out that given the roster size and the number of walk-ons the staff has taken in the past two years, that roster spots are going to get more and more competitive.
2. NU football chief of staff Gerrod Lambrecht appeared on 1620 AM The Zone in Omaha on Friday morning and had several interesting comments (more of them are below), but one that jumped out was a prediction about how coaches will have to adjust to the rate at which players are transferring.
"If (quarterbacks) don't get on the field right away they're going to move on, but does it now turn into a situation where you're kind of trying to manage touches for different positions as part of a way to battle the new set of rules?" Lambrecht, a Wood River native, said. "I'm not saying that's the right thing to do. I'm not. But what I am saying is that that's going to be a constant conversation in college football with some of these young skill guys (and) you're going to start managing touches as a way to combat that transfer portal issue."
Lambrecht made it clear he wasn't outlining NU's philosophy, just speculating about what will happen around the country generally.
As for his role: "My commentary on whether the transfer portal is a good thing or a bad thing for college football doesn't really matter because my commentary isn't going to set the agenda for the NCAA. My thing is always, 'I need to know what the rules of the game are, I need to understand them clearly and then play it aggressively.'"
3. One of those young skill players for Nebraska is Wan'Dale Robinson. Fans didn't get to see him in the spring game due to a minor hamstring injury, which limited him throughout March and April, but Frost made it clear Thursday that he thinks Robinson can be an immediate contributor at multiple positions.
"We'll use him wherever we need to use him and a lot of that is going to depend on where our team needs him the most," Frost said. "Even if you have a running back that's capable of running routes, you have a really good player. We did that some with Maurice (Washington) last year, getting him out of the backfield and making teams account for him. Against man coverage he's on linebackers a lot. It's matchup issues."
It's conceivable given the current depth chart that NU could feel a pinch at either running back or receiver. Or perhaps they'll just be able to move Robinson around a lot.
"He's just got a good feel and I think he's got a chance to be a really good player around here," Frost said. "We're going to find a way to get him on the field if he's what we expect him to be. If we have a running back in the game already, we need him outside, but I think you might see him at running back some come fall because he's got skill at both."
You have free articles remaining.
4. Some numbers from Lambrecht on the Red-White Spring Game recruiting and what the coming weeks look like:
The Huskers had 84 recruits on campus for the spring game, including 17 with scholarship offers.
Perhaps even more eye-opening: NU had 38 players in that are signed and joining the program this summer. Those players had meetings for a couple of hours before the game about what the next few weeks look like.
"We still have about 75% of our class that is still to report this summer," Lambrecht said, referring to 20 scholarship players and a big group of walk-ons. "That process will (begin) May 20th and we'll start getting those guys integrated, mostly over a three-week time frame and getting the summer rolling."
Veterans return to campus beginning May 13. As summer school goes, the eight-week session begins May 20, while the first five-week session begins June 10.
Report day for preseason camp is Aug. 1 and practice No. 1 will take place Aug. 2.
5. A couple of impressive feats in other sports for a couple of big Nebraska recruits.
First up is 2020 defensive lineman Nash Hutmacher, who was ranked the No. 1 high school heavyweight wrestler in the country by FloWrestling.
Hutmacher already has one national title under his belt this spring and is taking aim at two more later this summer. He visited Nebraska officially earlier this month and his next slated visit is to Wisconsin in early June.
Hutmacher told the Journal Star earlier this month that he is not going to wrestle in college because of the physical toll of playing two sports and also because it would be difficult to wrestle at 285 pounds and also develop fully as a football player. 
Next up: 2021 offensive lineman Bryce Foster (Katy, Texas). The four-star prospect who came up to Lincoln for a game last year with fellow heralded line and teammate recruit Hayden Conner.
Foster, currently in the spring of his sophomore year of high school, threw the shot put 64 feet, 3 inches and the discus 187 feet at a recent track meet.
What a day! I won and PR'd in shot with a 64'3 and I won discus with a throw of 187'00. Excited to move on to regionals next week! pic.twitter.com/kIIKpZ7VFj

— Bryce Foster (@brycefoster2021) April 18, 2019