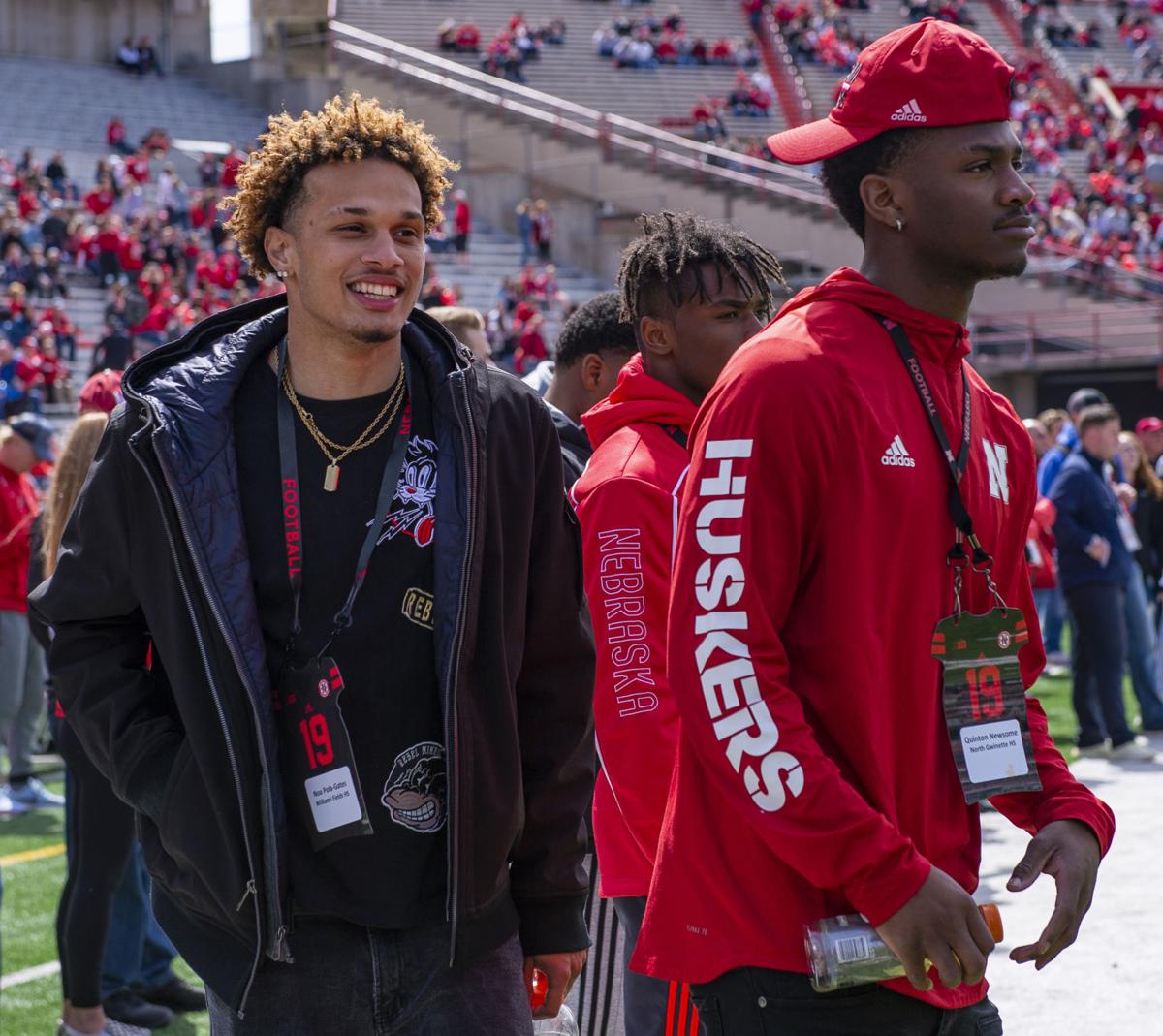 Let's take a midweek drive.
1. CJ Smith's departure from Nebraska is an interesting one on a couple of future  fronts.
The Huskers have seen half of their six-man 2018 defensive back class leave — Smith, Cam'ron Jones and the short-lived Will Jackson era — while junior Deontai Williams, sophomore Cam Taylor and redshirt freshman Braxton Clark remain.
NU's scholarship numbers in the defensive backfield are still relatively strong. Assistant coach Travis Fisher has 13 scholarship players, with three seniors, four juniors, a sophomore, a redshirt freshman and four incoming freshmen.
Safety is perhaps the most interesting position group. Williams and fellow junior Marquel Dismuke formed the top line in the spring and senior Eric Lee moved from cornerback to round out the top three.
Depending on where Taylor plays most — he worked at corner and safety in the spring — there's immediate two-deep room for one or more of the freshmen.
Noa Pola-Gates is like Taylor in the sense that he could learn both positions, play in the slot or find a different niche. The other three — and perhaps throw Clark in this conversation, too — are all big, rangy players, and NU has gone back and forth about where exactly to start each guy off.
One way or another, a youth movement is coming. How much noise will they make by the time August ends will be one of the more interesting stories of preseason camp.
2. Speaking of the 2018 class, there's already been some pretty serious attrition. Remember, Scott Frost and company put together a top 25-rated class despite having two months between getting hired at Nebraska and signing day.
Receiver Dominick Watt and lineman Willie Canty didn't qualify academically, Jackson arrived and left before the summer ended, running back Greg Bell transferred after three games, receiver Justin McGriff left after the season, and Jones and Smith have followed since spring ball, making seven out of 25 signees.
3. One more note on Smith's departure. It adds a spot to NU's 2020 class.
4. Mike Riley is getting a chance in another start-up football league.
You have free articles remaining.
The former Nebraska coach is set to be the offensive coordinator under head coach Jim Zorn for Seattle's XFL franchise, the team announced Wednesday.
After Riley was fired from Nebraska, he took an assistant job at Oregon State under his former quarterback Jonathan Smith. He left the school for a chance to coach San Antonio's Alliance for American Football team, but the league folded after less than one season.
5. Nebraska has three open camps in the coming weeks at Memorial Stadium. Its Friday Night Lights camps on June 14 and 21 will be open to the public, as will the national Adidas Pipeline camp June 15.
Need some football in your life to hold you over until Husker Football is back? The following camps are open to the public! pic.twitter.com/vNYvVFyOZM

— Nebraska Football (@HuskerFBNation) June 4, 2019
The FNL camps will probably look like last year, with some offered players and mostly players trying to earn a scholarship offer, while the linemen camp will be a big one.
Several NCAA Division I coaching staffs will be on hand, as will somewhere in the neighborhood of 300 linemen, including, likely, some that are highly recruited.
6. Nebraska defensive line coach Tony Tuioti spent all of May recruiting and is part of NU's camp swing through the Southeast this week, but he's not the only one in the family taking part in the process.
His son, Teivis Tuioti, was offered a scholarship by Nevada on Tuesday.
Teivis is set to play at Lincoln Southeast High School this fall and is a 6-foot-3, 285-pound defensive tackle. Another interesting in-state player to keep an eye on as the summer and fall progress.